Harbor Dish Community Café Coming Soon to Safety Harbor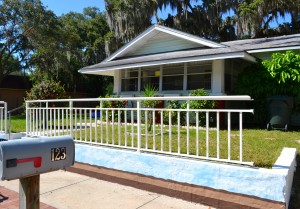 The non-profit eatery will depend on volunteers and donations in order to thrive.
Safety Harbor residents know this city is a very volunteer driven community.
From staffing special events and orchestrating group cleanups to organizations like O'Gosh and the Mattie Williams Neighborhood Family Center, people giving their time and effort plays a big part in the daily workings of the town.
So when Joanne Allman and Christine Sauger decided do something to help the community, they agreed to open the Harbor Dish Community Café, a volunteer driven eatery that relies on volunteers and donations to succeed.
"We were driving over the bridge earlier this year and we just thought, what can we do to impact the community in a positive way?" Allman told Safety Harbor Connect.
"We found out about this, and we thought it would be perfect for Safety Harbor."
The café is part of a national initiative called the One World Everybody Eats Foundation.
Started in 2003 by a woman in Salt Lake City, the organization's concept is simple: eliminate world hunger and food waste while encouraging members of the community to work and donate, meet and eat at the cafes.
The Harbor Dish will have a rotating menu of entrees with set prices that will come in large and small sizes. Local suppliers will be utilized whenever possible, and the menu will skew towards organic, healthy and hearty fare.
There are currently more than 30 of these community cafes across the country, the most famous being the JBJ Soul Kitchen in New Jersey, started by rocker Jon Bon Jovi; soon the Harbor Dish will join the list.
"We knew if anywhere in the world would accept something like this, it would be Safety Harbor," Allman recently told Safety Harbor Connect.
"This is all about repurposing, about raising awareness regarding reducing waste, and hopefully bringing jobs to the community," she added.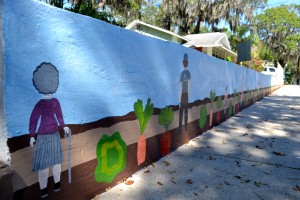 Allman, who left her job as chef at Safety Harbor Senior Living for this and has 30 years of culinary experience under her belt, hopes the café, located at 123 4th Ave. South, will open in late December or early next year.
She is already encouraged by the efforts of individuals and businesses that have helped transfer the longtime Sauger family property into the makings of a community café, but she said there are still many opportunities for people to help.
"Thompson Construction of Clearwater has been a huge help with this project, artist Christina Baldwin has been tremendously generous with her time and talent, so many people have already contributed to this endeavor," Allman said.
"The ultimate goal is to bring the community together," she added. "This community has been divided recently. We want to re-cultivate that neighborly feel here."