Downtown Safety Harbor July 4th parking: What You Need to Know
/
Safety Harbor is set to host its 9th annual Fourth of July parade and long-running fireworks display over Old Tampa Bay Tuesday, and that means there will be a lot of vehicles flooding the downtown district.
The parking issue in town has been well-documented over the past few years, with city officials recently acknowledging it needs to be addressed as the district continues to grow.
However, despite the lack of a large, centralized parking garage or lot, there is plenty of public parking to be found in downtown Safety Harbor, if you know where to look.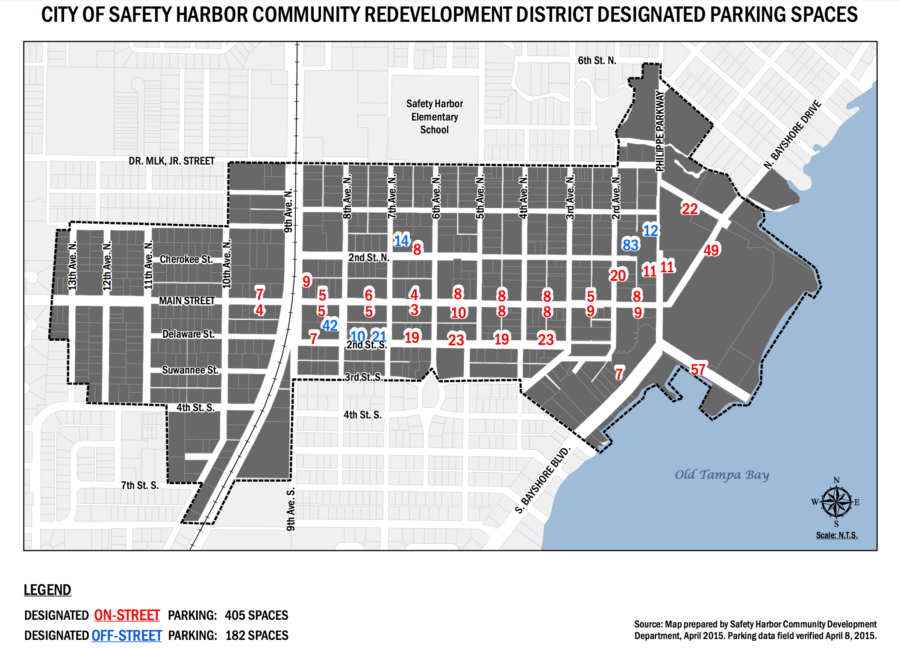 This map highlights 587 available on and off-street parking spots in downtown Safety Harbor.
A public parking lot is located on Eight Avenue South across from City Hall, and public parking can also be found at Safety Harbor City Park, located at 940 Seventh Street South.
According to city officials, in addition to the street parking and public lots, there will be two paid parking lots available for the fireworks.
One lot will be located at Main Street and Second Avenue North and will cost $10.00 per car.
The other paid lot is on Iron Age Street and South Bayshore Boulevard. This lot is only accessible from Iron Age Street and also costs $10.00 per car.
Handicapped parking is available at the Safety Harbor Library.
Keep in mind parking is not allowed on Main Street two hours before and one hour after the parade, which runs from Bayshore Boulevard to Ninth Avenue from 10:00 a.m. till noon, and there is no parking on Veterans Memorial Lane during the fireworks.
During the July 4th Celebration presented by Blake Real Estate, which begins and 5:00 p.m. at the Safety Harbor Marina and Waterfront Park and ends at 9:30 p.m., with the fireworks set to go off at 9:00 sharp, parking is available in all the aforementioned locations.
Unfortunately the Jolly Trolley service, which used to shuttle guests right to the Marina, has been discontinued in the city.
Also, be aware public parking in NOT allowed at the Harbour Pointer Complex at Main Street and South Bayshore. Only patrons of the businesses located at 100 Main Street, including Starbucks, Bar Fly Saltwater Grill and the Safety Harbor Pizzeria, can park in that lot.
Here's what you need to know if you're going to celebrate July 4, 2017 in downtown Safety Harbor:
(Note: Both events are scheduled to take place, rain or shine.)
9th Annual Safety Harbor Fourth of July Parade
When: Tuesday, July 4, 10:00 a.m. – noon
Where: Main Street, from Bayshore Boulevard to Ninth Avenue
Details: The city holds two parades every year, and though the Independence Day event isn't quite as popular as the long-running Safety Harbor Holiday Parade, it's still a spectacular sight. Hosted by the American Legion Auxiliary Unit 238, the parade features a wide variety of colorfully decorated vehicles and characters, including, of course, Uncle Sam. Be sure to head to the John Wilson Park Gazebo after the parade, as the Auxiliary Family and members of Santa's Drill Team will present officials with a plaque commemorating the city's 100th birthday.
Cost: Free
Info: 727-796-9601; City of Safety Harbor.com
Safety Harbor Fourth of July Celebration presented by Blake Real Estate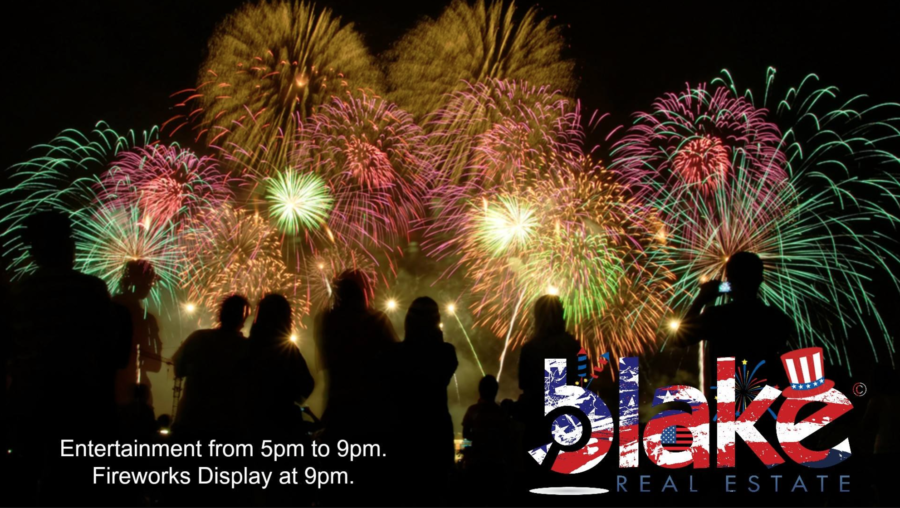 When: Tuesday, July 4, 5:00-9:30 p.m.
Where: Safety Harbor Marina and Waterfront Park, 1001 Veterans Memorial Ln.
Details: Safety Harbor's fireworks display is always the colorful capper to the festive holiday, at least when Mother Nature doesn't get in the way. Weather permitting, expect a terrific turnout for the show, which will feature kids activities, live entertainment, food vendors and plenty of fun for the whole family. Oh, and a ton of cool fireworks! Note: Seating is not provided for viewing the fireworks. Patrons are encouraged to bring chairs, blankets and other seating materials in order to comfortably watch the dazzling light display.
Cost: Free for all ages
Related content: