Safety Harbor Fourth of July 2017: What You Need to Know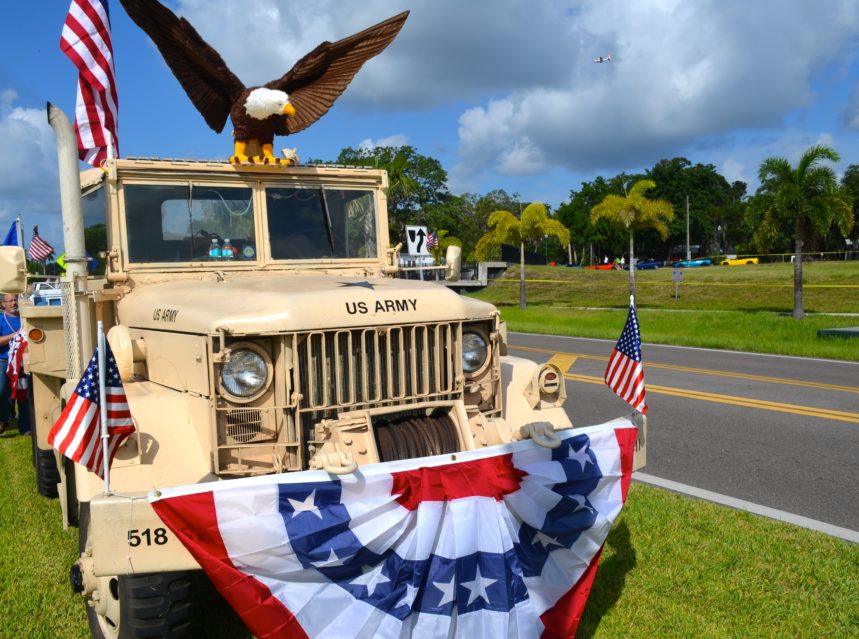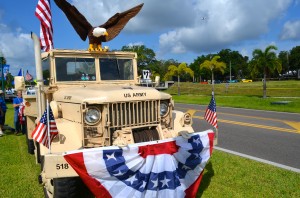 This year the Fourth of July holiday falls on a Tuesday, an occurrence that can lead to a notable lack of festivities taking place on Independence Day in many communities.
But that's not the case in the Harbor, where they treat the Tuesday holiday like an extended staycation.
Safety Harbor's 2017 Fourth of July activities actually begin on the morning of Sunday, July 2, with the Melons for Moolah charity eating event at 11:00 a.m. at the Main Street Market, and will conclude on Tuesday the 4th with the annual parade down Main Street in the morning and an impressive fireworks display over Old Tampa Bay at dusk.
"We always hold our Fourth of July parade and fireworks on the actual holiday, even if it falls on a weekday," City Manager Matt Spoor explained recently.
"I know some communities will move their celebrations to the weekend before the holiday in years like this, but here in the Harbor, our policy has always been to celebrate Independence Day on July 4th."
With the long holiday weekend about to kick off, here's what you need to know if you're celebrating the Fourth of July in Safety Harbor in 2017: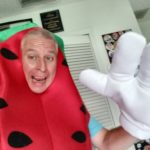 1st annual Melons for Moolah event
When: Sunday, July 2, 11:00 a.m.
Where: Safety Harbor's Main Street Market/John Wilson Park Gazebo, 400 Main St.
Details: Nine city officials will attempt to eat as much watermelon as possible in a 10-minute period to raise money for their favorite charities. The idea was proposed by City Commissioner Scott Long and organized with market manager Mercedes Locke, and the event promises to be a fun, decidedly-Fourth, way to kick off the holiday.
Cost: Free to attend, donations to the eaters' charities can be made here
Info: Visit Razoos.com/TeamMelons or Safety Harbor's Market on Main Facebook page
Safety Harbor Centennial Pub Crawl
When: Monday, July 3 starting at 6:00 p.m.
Where: Starts at Harbor Bar, 840 Main Street and ends at 8th Avenue Pub
Details: The 8th version of this community pub crawl will have a centennial theme, in honor of the city's 100th birthday celebration taking place in 2017. The crawl will begin at Harbor Bar and visit Nolan's Pub, Whistle Stop and Bar Fly Saltwater Grill. Commemorative tee shits will be sold to benefit two local charities, Harbor Dish and Embracing Life Through Love, but supplies are limited, so get there early!
Cost: $15 admission, limited supply of commemorative tee-shirts will be available at the door.
***UPDATE***THIS EVENT IS SOLD OUT***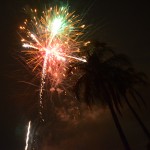 9th Annual Safety Harbor Fourth of July Parade
When: Tuesday, July 4, 10:00 a.m.
Where: Main Street, from Bayshore Boulevard to Ninth Avenue
Details: The city holds two parades every year, and though the Independence Day event isn't as grand as the long-running Holiday Parade, it's still quite a spectacular sight. Hosted by the American Legion Auxiliary, the parade
Cost: Free
Info: 727-796-9601; City of Safety Harbor.com
Safety Harbor Fourth of July Celebration presented by Blake Real Estate
When: Tuesday, July 4, 5:00-10:00 p.m.
Where: Safety Harbor Marina and Waterfront Park, 1001 Veterans Memorial Ln.
Details: Safety Harbor's fireworks display is always the colorful capper to the festive holiday, at least when Mother Nature doesn't get in the way. Weather permitting, expect a terrific turnout for the show, which will feature kids activities, live entertainment, food vendors and plenty of fun for the whole family. Oh, and a ton of cool fireworks!
Cost: Free for all ages