Parking Problems Heat Up In Downtown Safety Harbor
A little-know parking ordinance that's been in effect for many years has suddenly become the center of a dispute between residents and business owners in downtown Safety Harbor.
Section 23-10, part B of the city's municipal code states:
No person shall park a vehicle for a period of time longer than forty-eight (48) hours on all other streets or avenues within the corporate limits of the city. The forty-eight-hour restriction is on a continuous basis and the changing of the position of a vehicle from one point directly to another point within the same block shall be deemed one (1) continuous parking period.
Officials say the 48-hour restriction has been in effect for years; the parking code was originally written in 1970 and last updated in 2007.
But the rule recently came to light when some residents and merchants on Fourth Avenue North began haggling over a number of vehicles that have been in violation of the ordinance for a long time.
"I've lived here for 40 years…and I recently found out that I have to move my cars every 48 hours in order to accommodate this rule," Fourth Street North resident Fritz Kirsch told the City Commission on October 20, noting he was recently "turned in" for violating the ordinance.
"I want to continue to live here in Safety Harbor, but if I can't park my cars in front of my own house, I can't stay."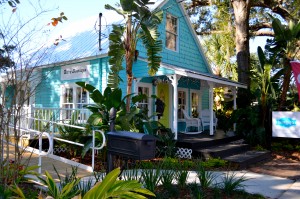 Those on the other side of the issue, however, are quick to point out that Kirsch owns many vehicles, and at least three of them are in constant violation of the ordinance.
"Other business owners on the street came to me saying they were frustrated about three cars that are continually parked on the street," Melissa Haist, owner of the Tupelo on 4th boutique, told Safety Harbor Connect.
"I hadn't noticed it at first, but then I started watching and I saw that it was true. So I called the city and asked about parking in the area, and they told me about the 48-hour rule."
That call, and the subsequent follow-up by the city's code enforcement board, led to Kirch's appearance before the commission.
According to City Manager Matt Spoor, Mr. Kirsch has admitted to owning six vehicles, including the three in question and three more that often block an alleyway behind his property.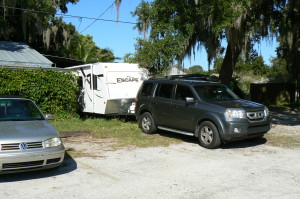 Spoor said Mr. Kirsch doesn't dispute the fact that he often violates the 48-hour rule, but he believes he should be granted an exemption from the rule due the amount of time he has lived in town.
"He never contested it," Spoor told Safety Harbor Connect. "He thought he was exempt, and he was fighting to get an exemption."
"We did some research and found that he does not qualify for the exemption, so on October 17 we told him he had 30 days to comply with the rule, and after that he would be subject to parking citations for each violation."
For her part Haist said she never intended to be the point person in the middle of the dispute.
But when her fellow merchants and neighbors came to her and expressed their concerns, she felt it was only right to try and get Mr. Kirsch to comply with the rules like everyone else.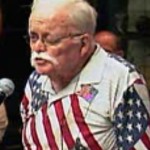 "I'm expanding Tupelo and I am required to add four spaces and I am," she said. "It's the rule and I follow the rules, and I expect other people to follow the rules, too."
She added that all the parties involved have tried to work with Mr. Kirsch to come to a resolution on the matter, but he won't budge.
"We have been very accommodating to Mr. Kirsch, but he has not been very accommodating in return," she said. "He's very difficult to talk to."
"It's frustrating because this is a very small street, and for one person to monopolize the parking like this, it's very inconsiderate to everyone else."
Related: