Spat Between Safety Harbor Officials Continues To Simmer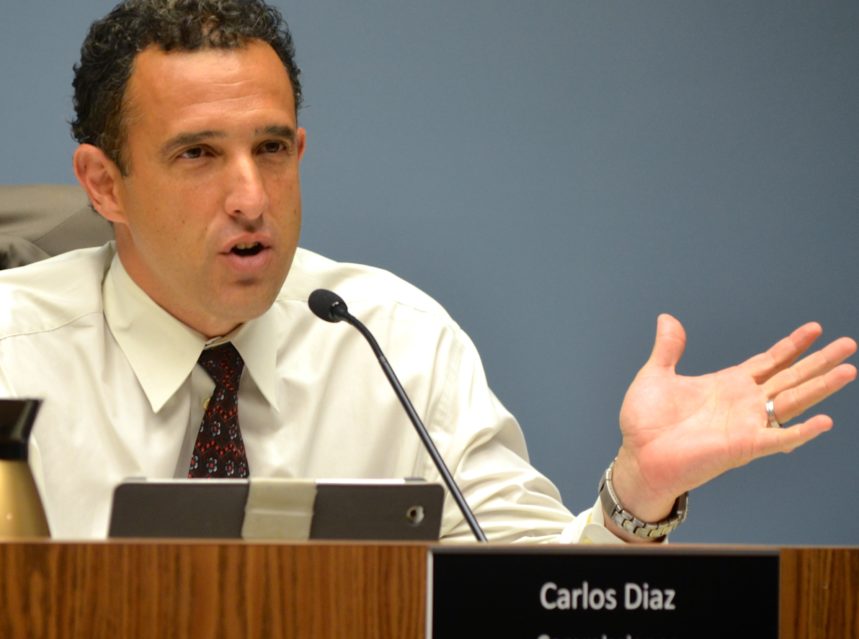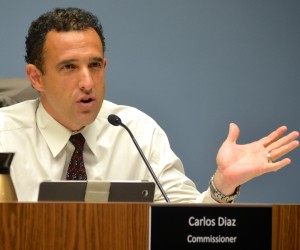 It's election season in Safety Harbor, and with four candidates vying for two open City Commission seats, that means there's plenty of political gamesmanship going on in town.
But while the campaign related issues will be settled after the March 10 election, a long-simmering spat between a pair of Safety Harbor officials shows no signs of letting up.
In the past two months, City Commissioner Carlos Diaz has been calling for the ouster of a Code Enforcement Board member, later identified as Shelly Shellenberg, accusing her of overstepping her bounds as a city representative.
On January 5, Diaz brought up the subject after learning of emails that residents had sent to City Hall complaining about the actions of certain CEB members.
"These individuals need to be kicked off the advisory committee because they cannot represent the City and be trespassing and harassing our citizens under the code of the City of Safety Harbor," Diaz said during his Commission Report.
Diaz reiterated his stance during his January 20 Commission Report, adding that he was speaking from a personal experience he had with one board member last year.
"I believe this person has crossed the line more than once, and I can tell you personally she has crossed the line with me," he said, adding, "I think this is something we need to look into and remove this person."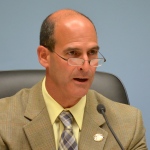 The statements led to a lengthy discussion between the commissioners and other city officials, and after agreeing to have the City Attorney address the CEB regarding improper behavior, Mayor Andy Steingold made it clear he didn't want to get in the middle of what he felt was a personal conflict, unless the incidents continued.
"I don't want to be up here saying I believe this person or I believe that person, et cetera. I just don't want to be in that position," the mayor said.
"But certainly if a misrepresentation happened again, I wouldn't hesitate to have that person removed."
The issue was not dead, however.
On February 2, after a resident questioned why Diaz waited to speak about the matter, he used his Commission Report time to explain his reasons while directly addressing his encounter with Shellenberg.
"I was victimized by Shelly Shellenberg," he said of an incident that took place at the Gazebo. "I'm out there and this lady comes up to me and starts trying to humiliate me in public, calling me names in front of my children. In front of my children."
"That's why I brought it up. Somebody's got to stand up against it."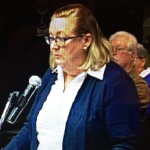 The matter finally came to a head on February 16, when Shellenberg attended the City Commission meeting in response to a request by Commissioner Diaz to share her side of the story.
She accused Diaz of instigating the incident at the Gazebo and of using his Commission seat as a "bully pulpit," and she said she will not be intimidated by Diaz or anyone else.
"Jim Barge and Carlos Diaz do not like what I'm saying," she said, naming a resident who admitted sending one of the emails. "They don't like my politics, and they think they're going to intimidate me by harassing me."
"Harassing? Yes. Intimidating? No."
Shellenberg went on to say what she would like to see happen.
"What's fair when a citizen is accused by a commissioner…of illegal acts with negligent or reckless disregard for the truth?" she asked. "I don't expect an apology, but I do expect a retraction of those statements."
Not surprisingly, Diaz didn't apologize when he spoke at the conclusion of the meeting.
"It's a lot of negativity and I just don't even want to really see her or even hear her," he said. "I'd rather deal with people who are honorable and respectful."
"At the end of the day, she could always run for office."
Related: