Safety Harbor board member accused of harassing behavior again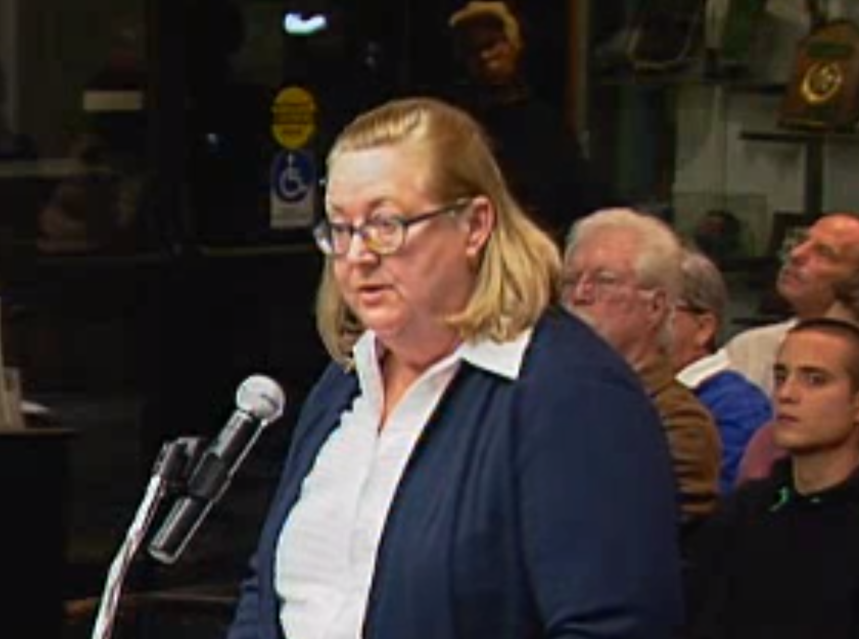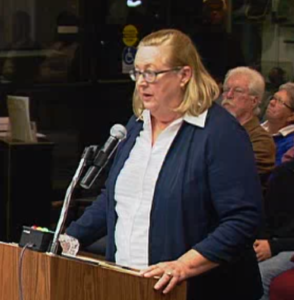 Two years ago, the Safety Harbor City Commission addressed complaints that had been lodged against Shelly Schellenberg, a longtime member of the city's Code Enforcement Board.
After noting the city had received emails regarding Schellenberg's conduct in public, Commissioner Carlos Diaz revealed he had experienced similar behavior during his election campaign in 2014.
"I was victimized by Shelly Schellenberg," Diaz said during his Commission Report on Feb. 2, 2015. "I'm out there and this lady comes up to me and starts trying to humiliate me in public, calling me names in front of my children. In front of my children."
Diaz, who said he had no idea who Schellenberg was at the time of the incident, then called for her removal from the board.
Two weeks later, she appeared before the commission to counter Diaz's claims.
"Is there any evidence?" Schellenberg said during the Feb. 16, 2015 meeting. "Is there any video of me trespassing and harassing? Are there any police reports? Are there any affidavits? Is there any sworn testimony? Are there any witnesses?"
Schellenberg went on to say that Diaz's accusations "are illegal acts with intent to disparage, to hurt my reputation without any attempt to ascertain the truth," and though she said she didn't expect an apology, she did "expect a retraction of those statements."
At the time, Mayor Andy Steingold said he was not inclined to have the commission get in the middle of personal disputes, but he added, "we won't put up with it if it keeps happening."
Jump ahead two years, and new allegations about Schellenberg's behavior have thrust the issue back into the spotlight.
Earlier this week, downtown resident Diane Bouida, who previously aired her concerns about harassment she was receiving after moving into one of the controversial new homes, took to the podium to describe her experiences with Schellenberg in regards to a Facebook page the board member allegedly controls called Saving Safety Harbor.
"I am having a really awful experience at my house, and I spoke about this a few months ago and it's still continuing," Bouida told the commission on Tuesday night.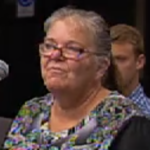 "I would like to know, when people are on the Code Enforcement Board, do they have a code of ethics they have to follow, or are they allowed to, like, take my name and blast it all over the internet and pull pictures off my Facebook page?" she asked. "I don't even know them and I've never met them, don't even know who these people are, and they sit on the Code Enforcement Board."
Bouida went on to describe a pattern of harassment, including people mailing notes to her home, approaching her on her property, even someone leaving "huge piles of dog poop in our living room before the doors were put on," and she accused Schellenberg and former Code Enforcement Board member Sharon McAuley of being the ones behind the intimidating tactics.
"It's Shelly Schellenberg," she said. "I have no idea who she is, never met her, but she feels she has to take my name, put it on her Saving Safety Harbor Facebook page, blast me about living on Iron Age."
"I just thought when people were on the board they should not be allowed to do that to someone they've never even met," Bouida added. "I don't even know who this person is."
While Mayor Steingold said they don't have a specific code of ethics for board members, Commissioner Diaz jumped in and called for stricter conduct guidelines for anyone who represents the city.
"I think that…everybody should have a code of ethics to uphold as an appointee or elected official," Diaz said. "I don't know what's going on, but if it's somebody in some kind of committee or someone associated on a committee with the city, that is just not acceptable at all."
Later in the evening, Diaz called for an investigation into the most recent claims against Schellenberg.
"What is the process for investigating the allegations made against somebody on one of our committees," Diaz asked during his Commission Report. "Is there any kind of process?
"Because I think she came up here and proposed something that obviously is causing her harm, daily harm," he added. "And I think us, as part of the commission, we have a duty to protect the community, especially from people that are appointed to our boards."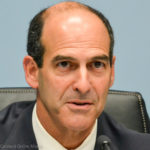 The five commissioners, with guidance from the City Attorney, ultimately decided to call Schellenberg into City Hall for private, individual question and answer sessions, with the findings to be presented at the next commission meeting on Tuesday, January 17.
After the meeting, Bouida reportedly got into a heated confrontation with Sharon McAuley in the foyer of the Commission Chambers, with the on-duty Community Patrol Officer intervening.
Safety Harbor Connect reached out to Schellenberg in order to get her side of the story, and on Thursday, she responded to a number of questions we posed via email.
When asked if she was the creator and/or administrator of the Saving Safety Harbor Facebook page, Schellenberg replied, "I am the administrator of Saving Safety Harbor Facebook page."
In response to the allegations being levied by Bouida, Schellenberg wrote, "I have never met Diane Bouida, nor have I ever gone onto her property on Iron Age with or without her being present."
As to the accusation of using Bouida's Facebook photos on the Saving Safety Harbor page, Schellenberg wrote:
"A Google search does not turn up a facebook in the name Diane Bouida. However, someone created a facebook page under the name of Diane Castillo, for the purpose of posting on Saving Safety Harbor. Her comments, (that she posted) included her FB photo of a wooden owl. Her comments were deleted when it became apparent that her Facebook page was a fake. A Google search for the Diane Castillo / wooden owl page does not show that page online now."
As for the comments by Diaz, Schellenberg said they are part of a pattern of behavior exhibited by the commissioner during election season, particularly when Joe Ayoub is running for office.
"Every time Joe Ayoub runs for office Carlos Diaz attempts to kick me off code enforcement," Schellenberg wrote, noting she was reelected to the board in April 2016 by a vote of 4-1, with Diaz casting the lone 'no' vote. "As previously mentioned (during the last election), Carlos uses his commission seat as a bully pulpit to attack his political opponents."
When asked to elaborate on her affiliation with Saving Safety Harbor, Schellenberg stated, "The mission of Saving Safety Harbor is clear: To promote compatible improvements, while preserving the character of our small town, and protecting the environment. It provides a forum for like-minded persons to communicate with each other.  It's a facebook page. Nobody is forced to read it."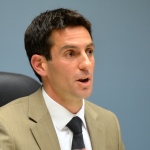 Finally, when asked if she felt she should resign her position on the Code Enforcement Board due to the allegations by city officials, Schellenberg was unequivocal.
"There is only one commissioner making any claims, and it bears repeating: Every time Joe Ayoub runs for office Carlos Diaz attempts to kick me off code enforcement," she said, adding, "There is no reason to step down from the CEB."
When reached for additional comment, Diaz elaborated on his original statements.
"When a citizen comes up there and is so distraught about the quality of life and harassment, that bothers me," Diaz said by phone on Thursday afternoon. "She has allegations out there, and we need to figure out, as a commission, what the situation is."
Diaz, who is running for reelection in March, went on to say that he believes it's up to the commissioners to "protect the character and integrity of Safety Harbor," and that by exhibiting a repeated pattern of harassing behavior, Schellenberg's actions could cast the city and its leaders in a negative light.
"The two concerns I have are citizens and residents worrying about being harassed, and the perception residents will have if people appointed to our advisory boards are conducting themselves in this manner," he said. "It shows we support this type of behavior, and I don't support it."
"If you've got conviction in your core values, you've got to stand up for them," he added. "To me, this whole thing crosses the line."
Safety Harbor Connect reached out to Ms. Bouida and Mayor Steingold for additional comment, but did not hear back from them prior to the publication of this article.
Stay with Safety Harbor Connect for further reports on this story.
Related content: