Safety Harbor sets Guinness World Record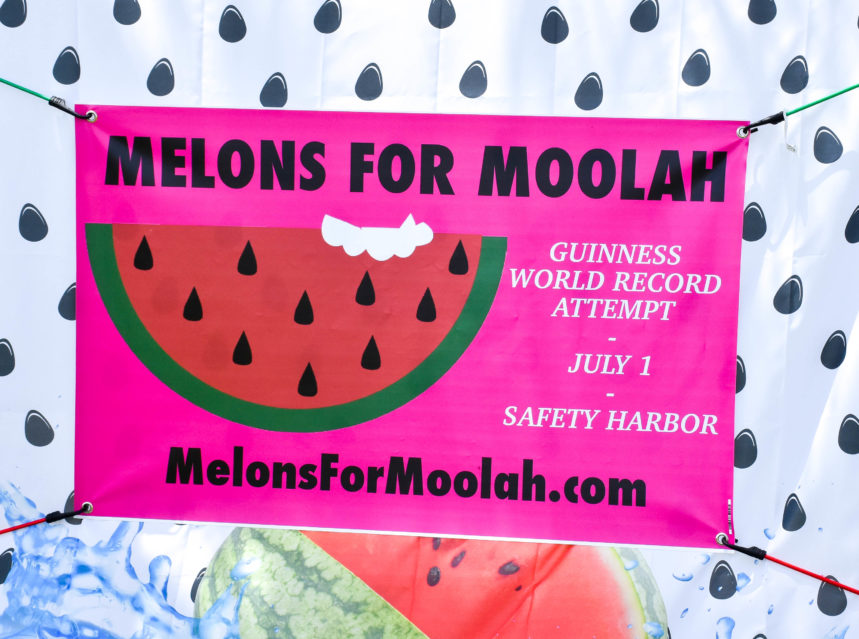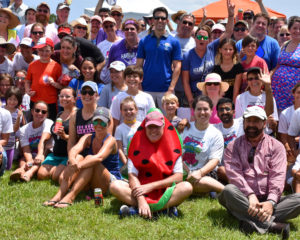 It's official—Safety Harbor has entered the record books.
Scott Long's 2018 Melons for Moolah charity watermelon-eating contest featuring nearly 260 participants, more than 100 volunteers and hundreds of spectators, was a massive community effort to raise money for local charities while attempting to set a Guinness World Record.
Nearly three months after the event, which was held on July 1, 2018, at the Safety Harbor Waterfront Park, 'Chief Melon Officer' Long was informed by the organization that Safety Harbor is now listed as the official record holder for "Largest Watermelon-Eating Contest."
"I've been a little stressed out these past few months, especially when Guinness asked for additional information," Long told Safety Harbor Connect via email.
"After seeing so many people come together for this, I didn't want to be the guy who messed it all up and had the entire City of Safety Harbor hate me and be forced to move to Dunedin … Scotland.
"So I'm quite relieved today, and beaming with pride over what our community accomplished together."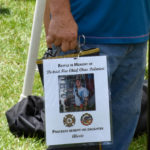 Long explained how the second edition of Melons for Moolah varied from the inaugural event, where nine participants raised more than $8,000 for nine local charities in July 2017.
This year, Melons for Moolah had 259 registered participants, more than 100 volunteers and more than two dozen sponsors.
"The event raised more than $7,000 from raffles and T-shirt sales for the Alexis Lynne Palmieri Trust Fund," Long wrote, adding a special thanks to Nolan's Pub owner Craig Davide for running that part of the event.
"We raised an additional $5,264 online that benefited 13 other non-profits."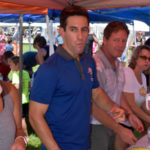 Safety Harbor Mayor Joe Ayoub, one of the 259 record-breaking participants, expressed his thoughts about his city entering the record books via email.
"This recognition is awesome for the City of Safety Harbor and for all of its residents," Ayoub wrote.
"It just goes to show that when we come together for a great cause we can accomplish amazing things together.
"We are also very appreciative all all the hard work that Scott and Laura Long put into organizing this event."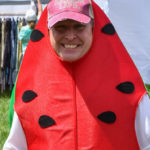 Long, who lost his City Commission seat in the period between the first M4M event and this summer's record-breaker, admitted he had no idea how difficult it would be to pull off.
"This all started with a crazy idea by me more than a year ago, and I never would have anticipated how hard it would end up being and how much needed to go into making this happen," he said.
"We had more than two dozens sponsors, who covered almost all of the costs, and more than 100 volunteers came together to make it happen. It's truly impossible for me to thank them properly for what they did to make this event a success."
Long said he plans to host a party celebrating the accomplishment in the coming weeks, and he his team of "Melon Balls" are in the planning stages for M4M3 next summer.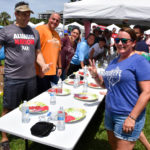 "I'm not sure what we can possibly do to top a World Record, but I know my core volunteers – who I affectionally refer to as The Melon Balls – want us to do something again next summer, and so do I," he wrote.
However, he noted setting the world record is not what's most important to him.
"The lasting memory of all of this for me won't be the World Record or the incredible amount of money we were able to raise," Long wrote.
"It's going to be that moment seeing everyone in our city together – One Safety Harbor. I want to see a lot more of those moments going forward."
Note: Scott Long said Melons for Moolah 2018 participants of any kind can purchase a Certificate of Participation from the Guinness World Record Store.
Related content: