Safety Harbor City Commission votes to buy Baranoff Oak Tree land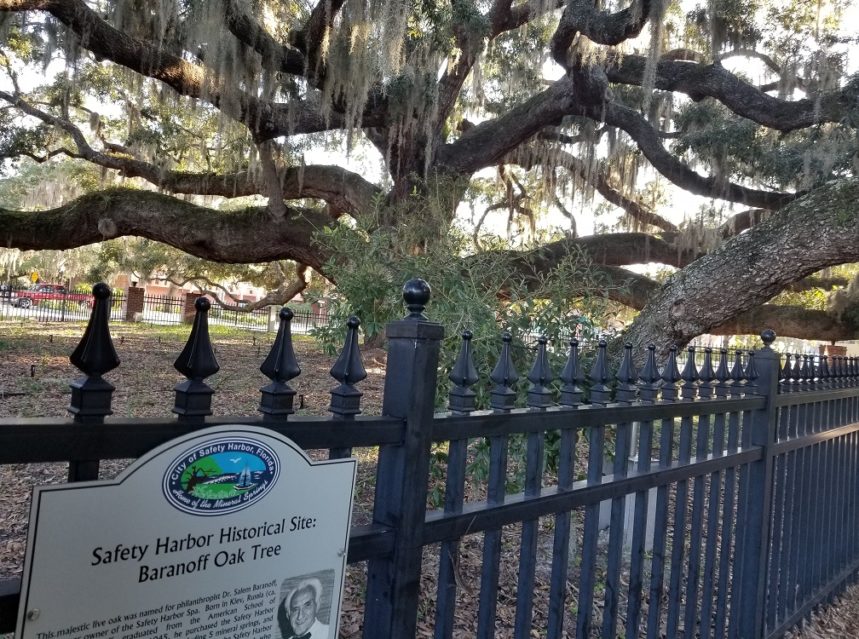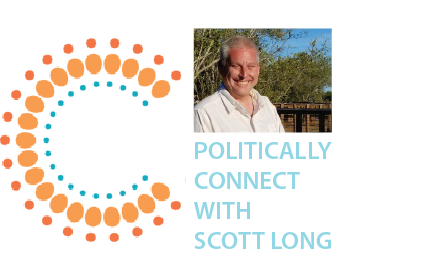 Cheers from the audience broke out when the Safety Harbor City Commission voted unanimously on a voice vote Monday night to buy the land that is home to the historic Baranoff Oak Tree.
The purchase price is $1 million and includes parcels that front Main Street, which will become a passive park in the future.
Commissioner Cliff Merz said he heard from a few residents who were wondering from where the $1 million purchase price came. City Manager Matt Spoor said the property was not appraised, but the most comparable property to it was the property across 2nd Avenue North that Bay to Bay Properties bought last year for $1.6 million, or roughly $266,000 per parcel. The Baranoff Park property is four parcels, so the purchase price is about $70,000 less than the Bay to Bay property when compared with the per-parcel price.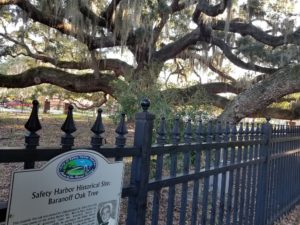 While more improvements to the property may happen in the future, no money is allocated for them at this time. The deal is expected to close by January, and at that time, Commission will be asked for advice on what they'd like to see there, and city staff will provide recommendations as well. However, Spoor did say as soon as the deal closes, the city will do some cleanup on the parcels that front Main Street and remove some hazardous trees.
MILLAGE RATE AND CITY BUDGET
On second and final reading, Commission voted 5-0 to keep the city's millage rate at 3.95 and voted 4-1 to approve the $76 million fiscal year 2019 budget. Merz was again the lone no vote, reiterating his previous concerns that if Florida Amendment 1 passes on Nov. 6 that the city will lose more than $300,000 in tax revenue. Instead of a 3 percent merit raise for city employees, he preferred waiting until the election results are known and giving employees a bonus, instead of raises, with the same pool of money if the amendment passes.
OTHER ACTION TAKEN
Contract to build Community Center fitness room: Commission voted 5-0 to approve a $708,435 contract with GSA Contracting Inc. for construction of a fitness center at Safety Harbor Community Center.
Extension of restrictions in the Coastal High Hazard Area: Commission voted 5-0 on first reading of a revised ordinance in favor of changes to the city's land development code suggested by Forward Pinellas to make them consistent with countywide rules.
Tampa Bay Regional Resiliency Coalition memorandum of understanding: Commission voted 5-0 to approve a memorandum of understanding to work with the Tampa Bay Regional Resiliency Coalition, whose mission is "to coordinate climate adaption and mitigation activities across county lines."
Revising business tax application requirements: Commission voted 5-0 on second and final reading to change the start date for business tax receipts and revising exemptions for veterans and others, based on changes to Florida statutes.
Budget amendment: Commission voted 5-0 to approve several transfers of monies between city funds tied to the city's purchase of a handful of properties.
Capital assets removal: Commission voted 5-0 for a housekeeping item that removed from the city's general ledger more than $1 million in capital assets that are no longer needed or no longer owned. The depreciated value of the assets in question was zero.
Library Advisory Board appointment: Commission voted 5-0 to reappoint Casey Harrison and  Elyse Kelly to the board, to elevate alternate Kelly Nelson to a full member and to appoint Jude Ryan as the new alternate..
MISSED THE MEETING?
Watch the video of it on the city's website here: http://safetyharbor.granicus.com/MediaPlayer.php?view_id=6&clip_id=2033
NEXT MEETING
7 p.m., Monday, Oct. 1.