2018 Melons for Moolah (unofficially) brings world record to Safety Harbor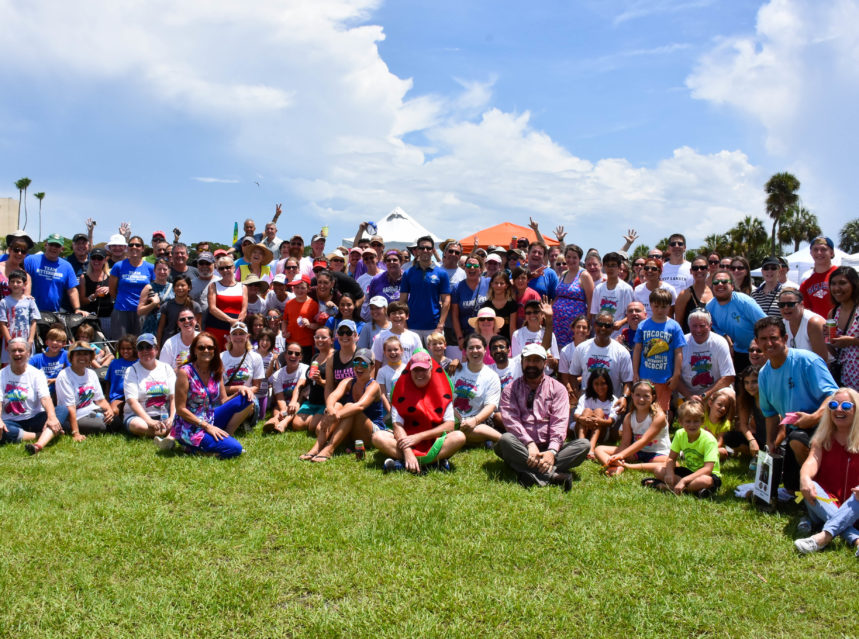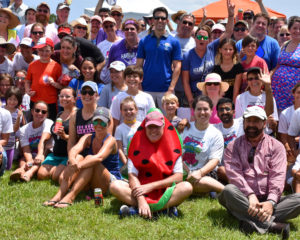 It's been a turbulent time in Safety Harbor recently, but the 2018 Melons for Moolah charity eating event—which unofficially broke a world record for number of participants—served to unify the community, at least for one day.
Coming on the heels of a contentious City Commission meeting, filled with ugly remarks and nasty allegations, on June 18 as well as the unexpected passing of beloved Safety Harbor firefighter Chris Palmieri over a week ago, the second installment of former City Commissioner Scott Long's sorta-competitive Independence Day-inspired contest saw 259 registered contestants and hundreds of spectators pack the Waterfront Park on Sunday, July 1.
While the competitive aspect of the event was removed—the first person at each table to finish a plate of melon balls moved to the final round, where a champion was quickly crowned—due to the volume of participants, Long said the mission of the event was fulfilled.
"From the beginning the reason I wanted to do this is because I love this city," the "Chief Melon Officer" said after the sun-drenched event concluded.
"I thought it would be a great way to bring the city together, to overcome the petty disagreements, to put it aside for a few minutes. That's what this is all about."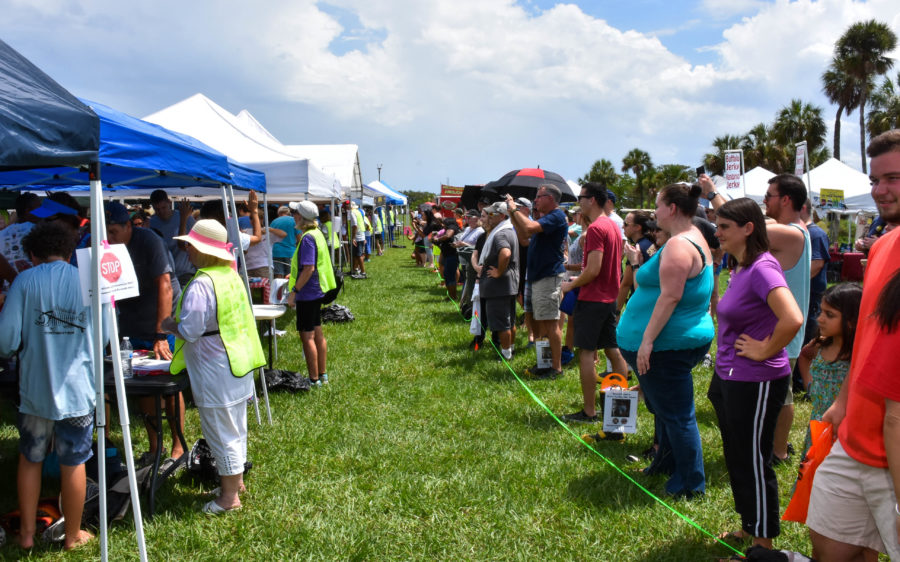 If he had more time to collect his thoughts, and he wasn't about to bake to death wearing half a watermelon costume, Long would've acknowledged M4M2 was about more than uniting a fractured community.
The original intent of the event was to raise money for local charities, a mission that was accomplished last year when nine competitors raised roughly $9,000 in donations; that tradition continued this year, as the 2018 event raised about $10,000, which will be split between charities and a *foundation for Palmieri's 15-year-old daughter, according to Long.
Not content with hosting a fun, Fourth of July fundraiser, Long took the phrase 'go big or go home' and spun it on its ear—he went big at home by deciding to break the Guinness World Record of 200 participants here in the Harbor.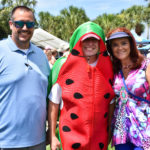 "I'm a very impulsive person, but I had no idea of the scope of this thing when I announced it a few days after last year's event," Long, a frequent Safety Harbor Connect contributor, admitted.
"It took a few months to understand what I got into, and then it took a lot of work by a lot of amazing people to pull it off. It's been a very stressful last couple of weeks, but I'm very relieved and very proud of the city today."
Largo City Commissioner Jamie Robinson, who along with former Oldsmar City Council member Linda Norris served as an official independent witness for the record-breaking attempt, was also impressed with the immense group effort.
"I've been asked to do a lot of things as an elected official, but this is a new one!" Robinson said while waiting for the competition to start.
"But it's cool. Safety Harbor is a cool town where everyone knows everyone, and this is a very cool event for this community."
Safety Harbor Mayor Joe Ayoub, who's anti-cyberbullying initiative sparked the heated discussion two weeks ago, said he was happy his city hosted the record-setting event.
"As far as I know, this is the first time we've set a Guinness World Record in Safety Harbor," Ayoub said, adding, "We're going to go down in eternity for breaking this record until someone else takes us down. It's pretty cool."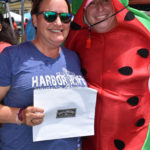 2018 Melons for Moolah winner Jennifer Mackerowski, who received a free private screening for 30 at Gigglewaters for her melon eating skills, said she was excited to be part of the record.
"I'm totally shocked!" she said. "I have seven of my family members here, and I was hoping I would win, but I never thought I would!"
Asked about her newfound 'fame," the Harborite seemed to be taking it all in stride.
"I don't think it will be life changing, no," she said with a smile.
"But all my friends in the Harbor will have something to tease me about from now on!"
Long said he still had to file all the necessary paperwork and materials with Guinness and would have to wait roughly three months to find out if they officially broke the record.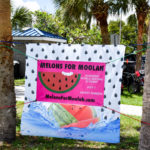 He also guaranteed there would be a M4M3 next year, albeit without the record-breaking aspect.
"There absolutely will be a third Melons for Moolah, but just for fun, not for a world record," he said.
As for what he planned to do next, Long was, as always, unabashedly honest.
"Rest, drink and travel!"
*Note: For those who wish to donate to the Alexis Lynn Palmieri Trust, mail to: Safety Harbor Professional Firefighters, Local 2267 PO Box 356, Safety Harbor, FL 34695 Attn: Alexis Lynn
Enjoy this 2018 Melons for Moolah photo gallery: