Safety Harbor residents, officials call for end to election season strife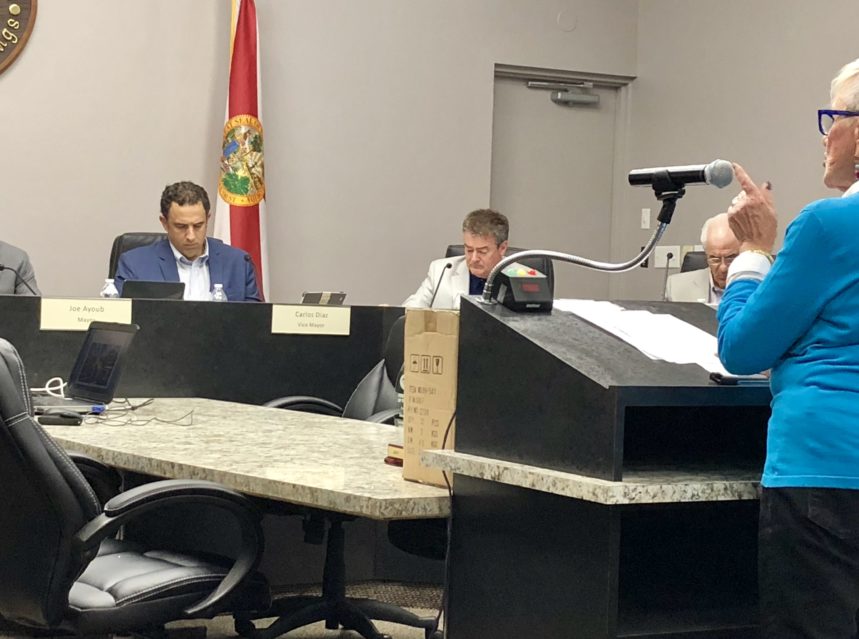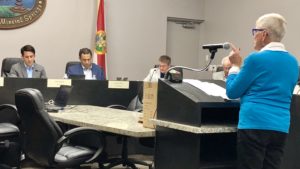 For a couple of months, Safety Harbor's 2018 election season was humming along quietly, free of the verbal sparring and other underhanded tactics that have marred many recent campaigns.
That all changed after the candidate forum on Thursday, Feb. 1.
Following the two-hour event, which featured the six candidates vying for three open commission seats on March 13, the nasty side of politics reared its ugly head again, with allegations flying between supporters of Seat 3 opponents Andy Zodrow and Damon Lister.
Although the issue was addressed during the subsequent commission meeting on Feb. 5, several citizens showed up two weeks later to call for an end to the election season strife.
"Tonight, I am here representing a large group of city residents to talk about involved citizenship, which includes public discourse that is the cornerstone of a strong democracy," Barbara Nelson said during the Audience to Be Heard portion of Monday's meeting, adding, "Unfortunately, these vital traditions are under attack in this city and have been for several years.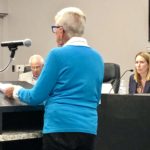 Nelson said she was "talking about a small group of city residents who hide behind social media."
"These cowards spew out despicable, mean spirited and bullying posts designed to assassinate the character of those whom they disagree and intimate others from entering into the political discourse," she said, noting her group is not affiliated with any campaign and were not there to support any particular candidate.
Nelson then called on the commissioners to do something about the situation.
"We believe that each one of you know who the people are, yet you have failed to call them out publicly and demand that they stop either because you're afraid you'll be attacked…or because you are benefiting from their attack on others," she said.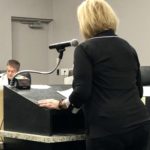 "Until each one of you stand up and declare this publicly, and until you bring these people and their actions into the light and vigorously condemn their attacks, you are complicit in the ugliness and bullying that these people perpetuate."
Elaine Hawkins, a 37-year veteran of the Pinellas County School system, concurred with Nelson.
"I am asking you, as our elected leaders, to denounce this kind of insulting behavior," Hawkins said, noting she witnessed all forms of bullying during her teaching career.
She then cited a quote from Oprah Winfrey that states, 'when you know better, do better.'
"All of us here tonight know better. Let us all strive to do better for our community."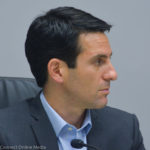 The comments were met with applause from the audience and impassioned responses from the commissioners, with Mayor Joe Ayoub and Vice-Mayor Carlos Diaz both vehemently denouncing bullying of any kind.
"I condemn any kind of mean-spirited or bullying type tactics that are involved in any kind of campaign or election," Ayoub, who was embroiled in a campaign scandal two years ago, said.
"We are not the election police, we are not the campaign police," he added. "I know we all condemn that kind of behavior, that's all we can do."
Diaz, who was reportedly subjected to a bullying incident during his first campaign in 2014, agreed with the mayor.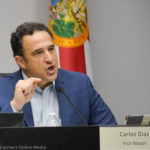 "I believe we do have a level of accountability, and that's one thing that I one-hundred-percent agree (with) is that bullying should not be tolerated," he said.
"There's a lot of negative impact it has on people's lives. And to me, that's the number one thing that I do not tolerate.
As he continued, Diaz became noticeably upset.
"When anybody comes around bullying, whether on social media or neighbors, it should not happen," he said, his voice rising. "And any politician here that does not stand up for that, I totally disrespect. Because even if they are sounding for you favorably, but against your opponent in a foul way, you should stand up and show respect for everybody. Show respect for yourself and show respect for your opponent."
"You cannot let your campaign go amok. Because that is a reflection on you."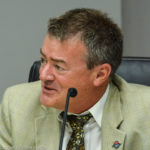 The discussion led Commissioner Cliff Merz, a two-term incumbent who is running for reelection, to say he would pull his dozen campaign signs so as not to add to the rancor.
"I think it's ridiculous, and I've reached out to try and stop this," Merz said.
"So, I think the easiest thing for me to do is to continue to try to be independent with my one sign in my one spot and then just take me as you've seen me."
"I can easily handle my people, because my people are just me," he added, eliciting a laugh from the crowd.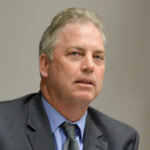 Commissioner Andy Zodrow, who was at the center of the post-forum firestorm after his supporters allegedly papered car windshields with flyers disparaging his opponent, Damon Lister, also addressed the issue at the conclusion of the meeting.
"I have actually spoken with my opponent about the campaign this year, and we both agree that we are going to try and do everything that we can to try and keep the conflict between the people down," Zodrow said during his Commission Report, adding "it really is difficult for us as commissioners to do that."
While underhanded campaign tactics have been a staple of the political system for decades and most likely will not go away any time soon, the public outcry against such behavior this year has been strong, and there are signs the backlash might be making a difference.
In the comments section of our previous report on the issue, two outspoken members of the community who typically occupy opposite sides of the political fence engaged in what Nelson might consider a civil discourse.
"Holy cow, we agree on something, how about that?" Barbara Hollen-Hugg wrote in response to a comment by Desanya Daly. "Maybe we can start a peace movement Desanya."
"I'm happy to work with you on this!" Daly replied. "A positive peace movement. Safety Harbor can become the lead example of how a small community can come together with their differences and be respectful of each other!"
To which a reader named Susan wrote, "Peace in the Harbor, what a great idea!!!"
Related content: