2018 Safety Harbor Commission candidates condemn dirty campaign tactics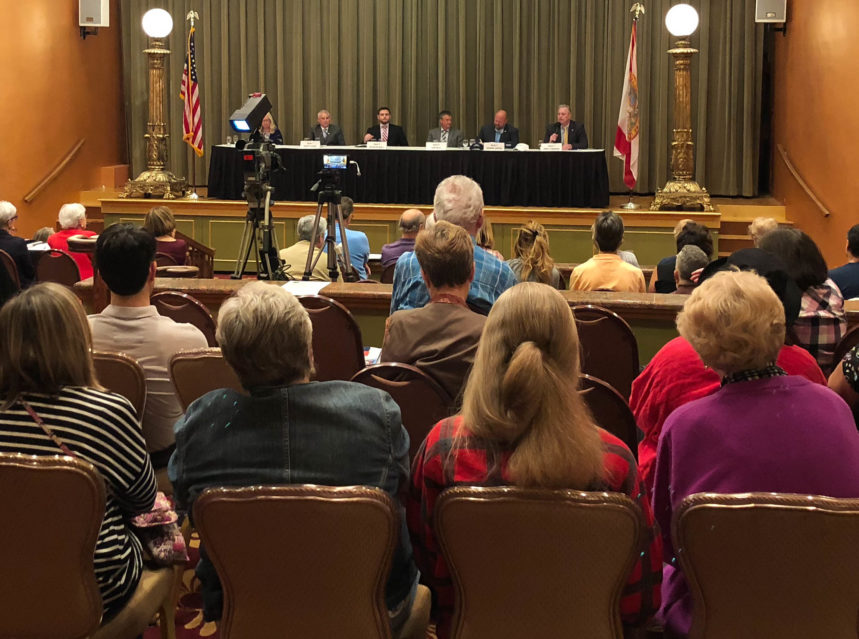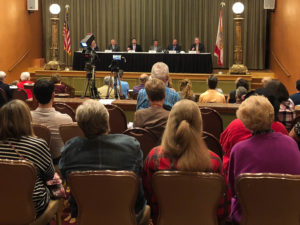 It's a political tradition as old as the party system and bipartisan agreements—campaign wars.
Whether it's the race for the White House or a run for City Hall, election seasons are typically littered with innuendoes, accusations and other distasteful tactics employed by candidates and/or their supporters in hope they will provide an advantage over their opponents on Election Day.
The City of Safety Harbor is no stranger to such antics, with at least two recent election seasons featuring campaign-sign stealing scandals, including one stemming from a televised undercover operation resulting in a lawsuit against the then-mayor, which was eventually dropped.
This year, two of the six candidates vying for three open commission seats on Tuesday, March 13 expressed disdain for dirty campaign tactics, with Seat 3 hopeful Damon Lister calling for peace between all parties, during the candidate forum on Feb. 1.
"I have zero tolerance, at all, for any harassment, any bullying, whether in person or online," Lister said in response to a question about social media and online bullying.
"We need to kind of step up our game a little bit and make sure that we're championing efforts that help people, help our city, help our businesses and cut out some of the stuff that really doesn't make an impact."
Lister's opponent, Seat 3 incumbent Andy Zodrow, also asked for an end to the harassment campaigns that have plagued the town in recent years.
"People are gonna argue, people are gonna have conflict," Zodrow said. "That's just the nature of politics and that's not gonna go away.
"But as long as everyone remains respectful, and we all acknowledge that there are different opinions in the city and the residents, that's fine. That's how democracy works."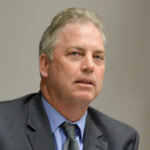 Unfortunately, it appears the candidates' pleas for peace weren't received by everyone in town.
During the Feb. 5 commission meeting, Zodrow reported that immediately following the forum, he was the subject of a smear campaign that didn't originate from his camp.
"It is campaign season, and there's a lot of 'stuff' going on," he said during his Commission Report.
Zodrow went on to detail the social media firestorm that flared up over his stated desire for the city to purchase certain lots in the downtown district.
After clarifying he was talking about purchasing property to prevent the destruction of historic landmarks such as the Baranoff Oak, Zodrow explained that over the weekend following the forum, someone he "did not know" distributed leaflets disparaging his opponent, and he was subsequently accused of littering and violating campaign statutes.
"That was very frustrating for me," Zodrow said of the incident which saw papers containing incomplete quotes lifted from Lister's forum answers about parking placed on windshields in town.
"The things where they mock you, I can live with that. But being accused of a crime is a serious matter."
Zodrow said he discussed the issue with Lister prior to the commission meeting, and he discouraged supporters from distributing information related to the campaign if it is not approved by the candidate.
"I just want to make sure people understand that they have to be careful when they're distributing information or making comments during a campaign, and to really act with respect and dignity," he said. "My opponent said that at the forum, and I agree with him."
After the meeting, both Seat 3 candidates reiterated their desire to keep the remainder of the campaign season clean.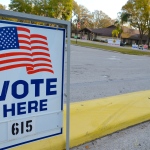 "Following the Candidate Forum…misinformation and lies were broadcasted online and even with printed notes placed on car windshields," Lister said via email this week. "This was wrong, and I will not get involved with this type of politics and drama- it simply is not me, nor is it the Safety Harbor we all hold dear."
He added, "I will continue to run a positive campaign focused on solutions, my leadership skills, and increased community engagement. More than ever, I believe we need solid leaders in place who will act with respect and dignity, serve the residents, and focus on positive promotion of Safety Harbor. This is what I represent….this is how I will run my campaign, and how I will serve this City."
Commissioner Zodrow also responded via email Thursday.
"It is unfortunate that such a very small group of people have been able to generate such a divisive and acrimonious election campaign in our great town of Safety Harbor," he wrote.
"The most important thing that I want the residents to understand is that they should focus on the merits of the candidates and how the candidates feel about important City issues rather than what they may hear on social media from a small handful of angry people. Everyone wants what they think is best for the town but they should also respect some of the differences in vision between each of the candidates and the residents simply need to exercise their right to vote. That is how it is supposed to work."
Related content: