Commission considers creating brewpub district in downtown Safety Harbor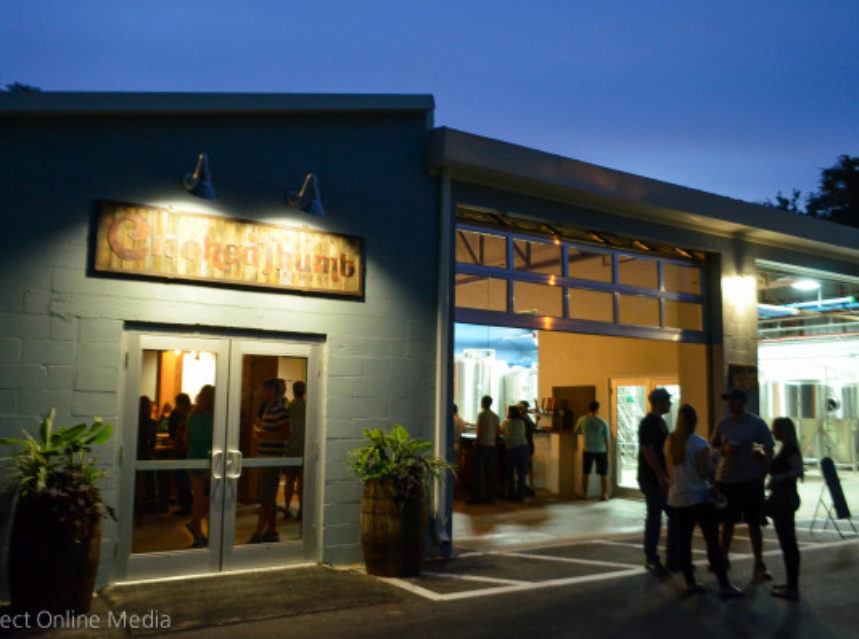 Lost in all the hubbub over lot lines and the smart growth movement during the last Safety Harbor City Commission meeting was the discussion about another agenda item that could have a great impact on the future of the downtown district.
After receiving a request from Crooked Thumb Brewery owner Kip Kelly to amend the city's code to allow food trucks and amplified music within certain areas of the city's Community Development District—namely where his bar is located—Mayor Andy Steingold took the request one step further.
Understanding the direction of today's economy, Steingold suggested the city might better served by creating a special-use district for microbreweries, brewpubs, which are breweries that serve food, and other eating establishments in areas that had previously been earmarked as industrial space.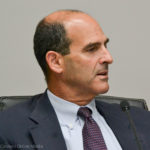 "When we talk about fostering change in the community in certain areas, I guess it comes down to a philosophy of whether or not you want to keep this more or less a warehouse or light industrial type area, which is what it has been, or is the progression of the area moving towards microbreweries and restaurants?" the mayor said during the August 15 meeting. "What direction is it moving?"
"As time goes on, this could become an area that becomes kind of a nightlife type area," he added. "Because it seems like we're not getting a lot of industry here in Safety Harbor. A lot of industry is fleeing, and we're getting a lot of either retail office or restaurants, microbreweries. So this could actually become a district unto itself."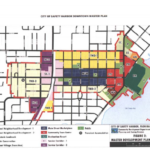 Commissioner Cliff Merz, an avowed proponent of preserving industrial lands, said he might be in favor of allowing certain sit-down eating establishments in the areas, but he asked the commission to carefully consider permanently rezoning those areas, while Commissioner Janet Hooper said she wanted to hear from residents and local business owners before moving forward with such a change to the city code.
Others, however, expressed support for the idea.
"I do support, in this kind of neighborhood, allowing new conditional uses," Vice-Mayor Andy Zodrow said, noting he, too, would like to receive feedback from residents and merchants. "Just understanding that the world's changing and maybe manufacturing isn't going to be quite as heavy in these districts and brewing beer might be a huge thing."
"It's just a philosophical thing—are we going to keep maintaining these as warehouses and auto shops or are we going to look at these new uses like a brewery?"
"We can't stand in the way of where the market's going," Commissioner Carlos Diaz added.
One business owner located directly in the area in question spoke on the subject, and he left no doubt as to where he stood.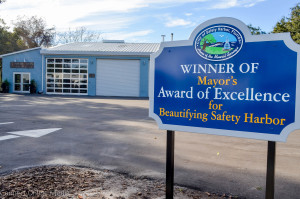 "Ten or fifteen years ago I came before the commission here to get a conditional use for a nail salon…and I heard the same kind of arguments Crooked Thumb is hearing," Ted Kwalwasser, who owns a business across the street from the brewery, said.
"We were told we're going to ruin the industrial integrity of Safety Harbor by having such facilities as Crooked Thumb or a brick and mortar restaurant, and I just can't understand that."
"I just don't understand what we're preserving this particular area for," Kwalwasser continued. "By saying this is an industrial area and shall always be an industrial area and nothing else I think is wrong."
The discussion eventually circled back to the food truck issue, with the commission agreeing to consider removing the temporary use permits that are currently required for mobile food vendors as well as changing their hours of operation in the city.
Currently, food trucks may operate between 10:00 p.m. and 2:00 a.m. in town, and they may only be used as an accessory at establishments where beer and wine is sold.
City staff plans to send emails to pub and restaurant owners in town to get feedback and set up an email address to field comments and suggestions, and then report the findings back to the commission for further discussion at a later date.
Stay with Safety Harbor Connect for more coverage of this story.
Related content: