Magic Giant headlines Safety Harbor Centennial Folk N Fruit Fest lineup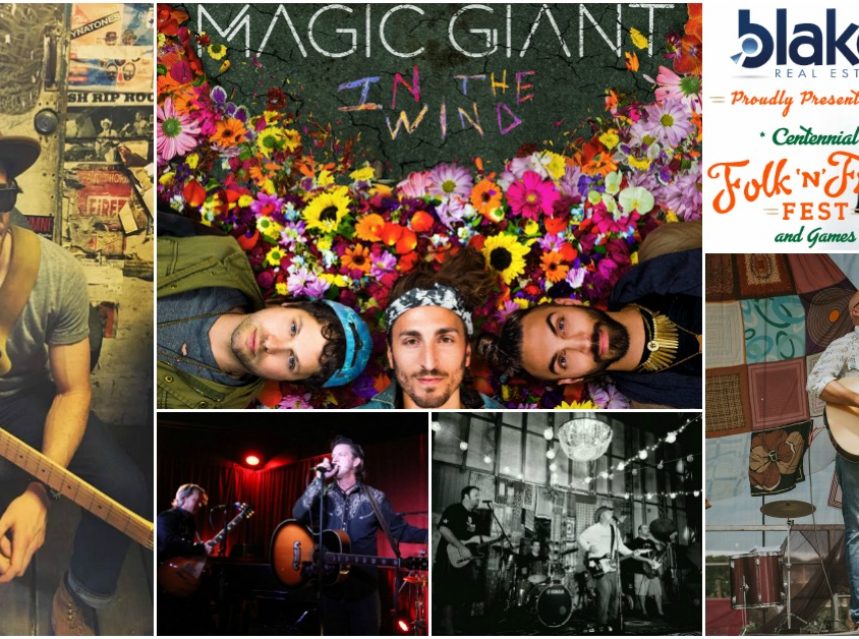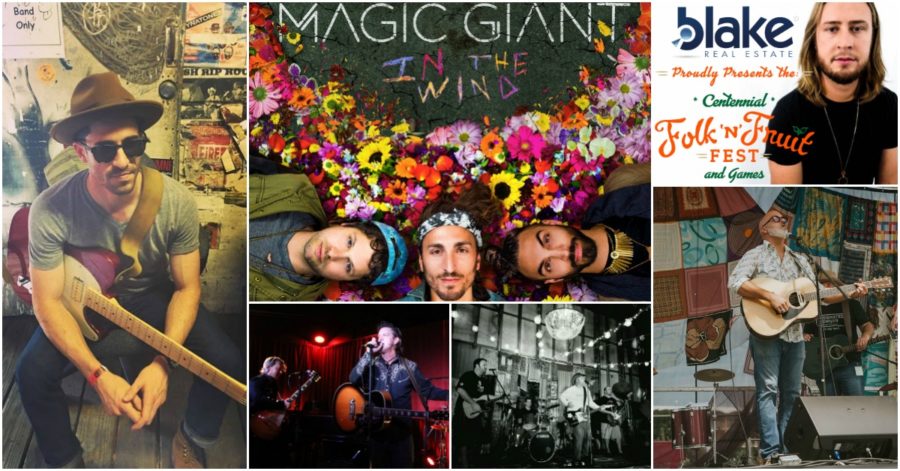 We already told you about the cool brewing competition scheduled for Saturday's Safety Harbor Centennial Folk N Fruit Fest and Games presented by Blake Real Estate, but we would be remiss, or just plain stupid, if we didn't highlight the musical acts scheduled to perform at the free event.
Led by national recording sensation Magic Giant, the festival lineup is loaded with names that will be familiar to many Bay area music fans, including Joshua Reilly and the Corn Fed Locals, Ethan Parker and local product Mercy McCoy.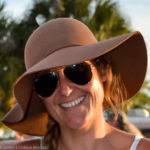 Alex Wald and the I Heart Cats Band and Cottondale Swamp will round out the lineup, with the acts scheduled to begin performing at 1:00 p.m. and play through the end of the event at 10:00.
"We're super excited about this totally free event—especially with our national headlining act, Magic Giant—and our other folkin' fantastic acts!" festival coordinator Mercedes Locke told Safety Harbor Connect via email.
Locke said thanks to the abundance of talent in the area, "it was tough to not fill every second with music. We're so lucky to have access to such talent in the Tampa Bay area."
Of the many high-quality acts in the festival lineup, none is bigger right now than Magic Giant.
Named one of ten new artists to watch by Rolling Stone in June, the Los Angeles based trio has taken the music world by storm since headlining the Safety Harbor Songfest earlier this year, playing the "Today" show as well as sold-out tour dates across the country while earning critical acclaim and a growing fan base along the way.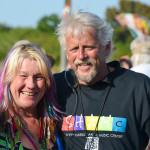 "After they headlined Songfest this year we saw them in Colorado over the summer and they told us how much they enjoyed Safety Harbor," Todd Ramquist, co-founder of the Songfest as well as the Safety Harbor Art and Music Center, said. "So when a previous act fell through, the festival organizers reached out and asked if we could get Magic Giant."
"Fortunately, their manager is one of the best in the business, and he was able to facilitate getting them back here to play the festival," Ramquist added, noting that cultivating those types of relationships "has been a really cool benefit of Songfest."
The 'get' is huge, for the festival and for Magic Giant fans, as the band is scheduled to play at the amphitheater in Tampa in two weeks as part of a show that charges up to $150 per ticket.
"They're way more popular now than they were when they were here for Songfest, and they're going to be playing a free festival here in Safety Harbor," Ramquist said.  "So we're really excited about it."
While Magic Giant might be the biggest name on the bill, the other acts promise to provide plenty of listening pleasure all day and into the evening, as well, including a few with local connections.
Mercy McCoy, a five-man band fronted by Safety Harbor native Stef Scheuermann, is a "rootsy Americana band that blends folk-rock, pop, and blues with a sound that has been compared to…the Counting Crows."
According to Scheuermann, his deep ties to the Harbor should make Saturday's performance extra special.
"We've opened for some big acts and played venues from here to New Orleans, but the hometown thing is pretty special, especially sharing the stage with a national act like Magic Giant," Scheuermann, an FSU grad student who once played for the Safety Harbor Little League, told Safety Harbor Connect by phone earlier this week.
He admitted the band, which is comprised of Scheuermann's best friend, fellow 30-something Collin Ryan, and a trio of older, experienced musicians, catches people off guard at first.
"We've got a classically trained pianist, a local guitar legend and a singer songwriter who used to front the Ditchflowers," Scheuermann said of bandmates Eddie Entrenken, Steve Connelly and Ed Woltil, respectively.
"It's like two 30-year-olds and a bunch of old guys—uncles and family friends, all award-winning musicians—and that's the group," he joked.
"But people hear us and they're like 'wow, you guys sound great!'"
In addition to his singing, songwriting and guitar playing, Scheuermann purchased a record label, Ybor City Records, last year, and recently signed fellow local product and Folk N Fruit Fest performer Joshua Reilly as his first act.
"I met Josh at the weekly songwriters group at Crooked Thumb (Brewery), and he and I hit it off, and I convinced him to sign," he said, noting brewery co-owner Kip Kelly is an excellent musician in his own right who has helped provide another platform for local artists.
"Josh is such a talented musician and songwriter and one of the nicest guys you'll ever meet, so to have him sign with the label was a big deal for us."
Scheuermann said he's excited to see the burgeoning local music scene producing a slew of musicians and bands that are on the rise.
"We have a lot of really cool venues and a lot of talented musicians, guys like TJ Weger, Flycatcher Carlson, Chase Harvey, who are getting more exposure thanks to places like Crooked Thumb, Whistle Stop, Bar Fly and big events like this festival," he said.
"People are flocking to Safety Harbor because it's such a beautiful place, and naturally that helps produce more musicians."
(Note: In addition to performing, Scheuermann also designed the festival's website) 
The rest of the festival lineup includes singer/songwriter Ethan Parker, a Florida transplant who studied music at Palm Beach Atlantic University and merges his "Tennessee folk turned Florida surfer upbringing" to create a "refreshing new sound and style"; the I Heart Cats Band, fronted by Alex Wald, a rock and roll quartet from Pinellas County "known for their fun, raucous and interactive live shows" (not to mention an awesome name); and Cottondale Swamp a self-proclaimed "Southern Americana, Outlaw Country, Honky-Tonkin', Rock 'n Roll Band from the swamps of Florida" based out of Weeki Wachee.
Thanks to an eclectic blend of national acts and local favorites playing under the sun and stars against the backdrop of the Safety Harbor Waterfront Park, there's little doubt the music will be a memorable part of the city's 100th birthday celebration.
"None of these guys should be missed," Locke said.
"From the beginning act all the way through, it will be tough not to dance and sing along to celebrate Safety Harbor's big birthday!"
Here's a look at the scheduled lineup of musical acts for Safety Harbor's Centennial Folk N Fruit Fest presented by Blake Real Estate on Saturday, Nov. 18:
1:00-1:45 – Alex Wald and I (Heart) Cats Band
2:15- 3:15 – Cottondale Swamp
3:45- 4:45 – Josh Reilly and the Corn Fed Locals
5:15- 6:15 – Mercy McCoy
6:45- 7:45 – Ethan Parker
8:15- 9:45 – Magic Giant
9:45 – Safety Harbor Happy Birthday Finale
For more information on the Centennial Folk N Fruit Fest presented by Blake Real Estate, visit the event's website or Facebook page.
Related content: