Brewpubs Could Be Coming To Safety Harbor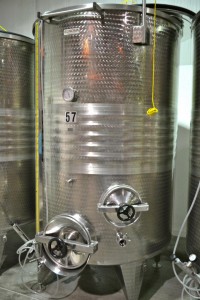 Anyone who has ever been here knows Safety Harbor is home to a wide variety of bars, restaurants and pubs.
From the downtown district to Enterprise Road, patrons can eat and drink at pizza joints, Irish pubs, seafood spots and an assortment of sandwich shops, diners and other eateries.
Soon Harborites might be able to add another type of establishment to that list, after the Safety Harbor City Commission passed an ordinance on Monday night allowing breweries, brewpubs and microbreweries to operate within certain zones in the city.
"In response to a growing trend at local and statewide levels, staff is proposing a series of code amendments that would expand the range of permitted uses in the city's Commercial/Light Industrial District to include brewpubs, microbreweries, micro-distilleries and regional breweries," Community Development Director Matt McLachlan said of Ordinance 2014-03.
"Since the proposal was first presented to the Planning and Zoning board in January, three interested parties have come forward with plans to start a microbreweries in Safety Harbor," he added. "One has a contract to purchase a former paint and body shop in the C2 district on Tenth Avenue South."
The ordinance goes on to clearly define what constitutes a brewpub and microbrewery/micro-distillery and sets guidelines and restrictions on the location, size, food/beverage ratios and parking requirements of such establishments.
McLachlan recently told Safety Harbor Connect that due to the interest in developing these types of establishments in the area, the city is responding by adding guidelines and allowances for these enterprises in the city code.
"Right now these allowances aren't even addressed in the city code," he said prior to Monday night's meeting. "We are just setting up use restrictions as to where, how and when these businesses can be located."
"This brewpub trend is gaining in popularity, and we are responding to that."
The measure passed by a unanimous vote of 5-0, with no comments made by any of the commissioners.
Harborites, what do you think of Ordinance 2014-03? Are you ready to have a brewpub in town? Let us know in the comments below.