Safety Harbor Business Spotlight: Main Street Pharmacy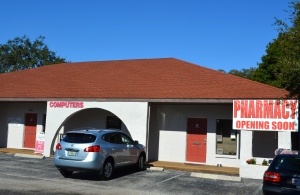 According to local historians and officials, Safety Harbor has not had downtown pharmacy in more than two decades.
But that's about to change.
Louis H. Mueller (BSP, R.Ph.) and his business partner, fellow longtime pharmacist Atul D. Nadkarni (PharmD), are in the process of opening the Main Street Pharmacy, a community pharmacy located at 531 Main Street in downtown Safety Harbor.
"We will have every type of medicine for chronic diseases and conditions, as well as over the counter medications, basic first aid supplies and greeting cards," Mueller, who goes by Lou, explained.
"Also, we will do compound prescriptions, which not all pharmacies are able to do."
Although the downtown area has not had a pharmacy since the Lewis Pharmacy closed in the mid-80s, Mueller, who had been a pharmacist in Pinellas County for 40 years, owning stores in Clearwater and Palm Harbor before retiring a few years ago, had no desire to get back in the business.
But a conversation with his daughter led him to the vacant space on Main Street, where he and Nadkarni, a pharmacist with more than 20 years experience, hope to fill a void that has been lacking in the area for some time.
"My daughter recently moved to Safety Harbor and she said dad, you know there's no downtown pharmacy in Safety Harbor anymore," Mueller recalled. "I knew my friend and colleague was looking to get into the business, so I said why not?"
"We have a good relationship because he's younger with no experience owning a pharmacy while I have been around longer and I had opened two stores in the past," he said of Nadkarni. "We compliment each other well, and we believe we have something to add to the community."
Mueller explained that they are still in the process of receiving the federal permitting necessary to accept all types of medial insurance and prescription plans, so right now they are stocking the shelves and accepting small cash transactions only.
"Florida had a bad reputation with pill mills a few years ago, so it's harder than ever to get the necessary federal permits," Mueller said, noting they have had their state permits approved already.
"I'm in favor of the stricter standards, but it makes it hard for legitimate pharmacists like us to get a business started."
Despite the red tape-induced delay, Mueller said he and Nadkarni can't wait to open and begin providing an important service for the residents of Safety Harbor.
"People have stopped in and said they are happy there will be a pharmacy in town again," Meuller said.
"I think Safety Harbor deserves to have a local pharmacy, a place to get prescriptions filled, purchase medical supplies, and meet and talk to other members of the community."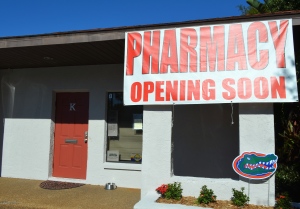 If You Go:
Main Street Pharmacy
Address: 531 Main Street, downtown Safety Harbor
Phone: 727-330-7530
Website: safetyharborpharmacy.com
Related:
Safety Harbor Business Spotlight: Boutique 238
Safety Harbor Business Spotlight: Sweet Ida Mae's Bakery