Trio of new businesses open in downtown Safety Harbor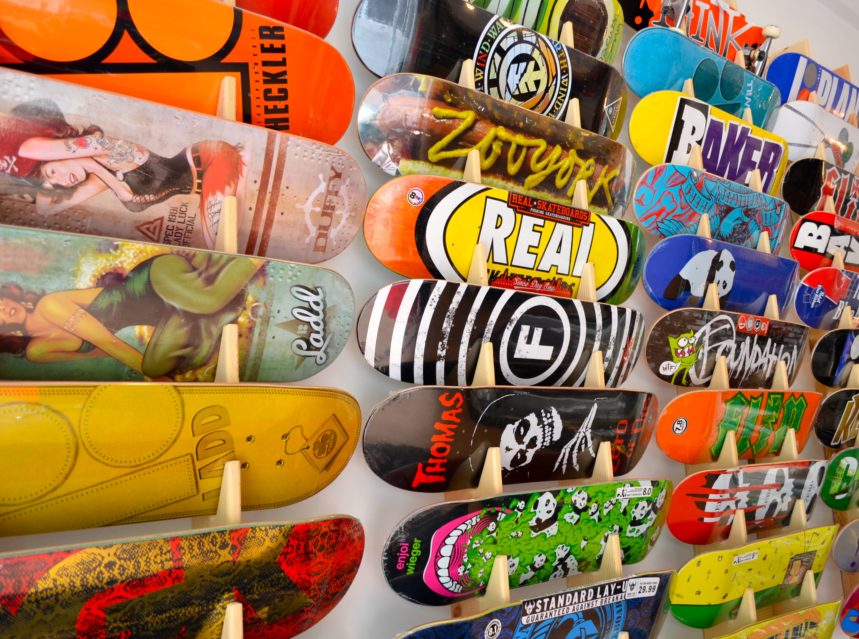 A trio of new businesses recently opened in downtown Safety Harbor, each one catering to a different segment of the community.
The Art Emporium, 801 Skateshop and the Beached Boat Company all opened their doors in the last couple of weeks, offering everything from original art to skating equipment and apparel to nautical-themed home decor.
Here's a look at each shop and what it has to offer:
Art Emporium  228 Main Street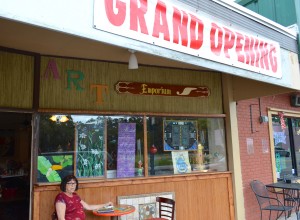 Occupying the spot formerly home to Funk's Way Art Market, the Art Emporium is the product of artist Christina Fernandez and her son, David, who recently relocated to the area after owning an art-themed cafe in Dunnellon, FL. for many years.
The shop is filled with colorful creations such as custom made masks and gorgeous canvas paintings, with some knick knacks and gifts sprinkled among the artwork.
"My mom is a canvas and sculpture artist, and most of what you see in her are her works," David explained. "But we're also a gift shop, and we have a number of items we've picked up on our travels to places like Italy and Africa."
As soon as they get settled in the Fernandez's plan to feature art and mask-making classes for kids and adults, taking advantage of the thriving artist culture that exists here in Safety Harbor.
"We're excited to be here," David Fernandez said. "This seems like the perfect location for what we do."
The Beached Boat Co. 132 7th Avenue S.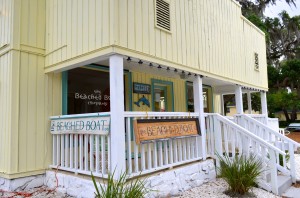 Patty and Jimmy Deitch are experienced business people, having owned nautical themed home decor shops in Naples and Delray Beach while also doing store build-outs for Tommy Bahama for many years.
Now the couple has brought their contemporary coastal furniture and accessories to Safety Harbor, having recently relocated their business from South Florida to Seventh Street in a building located katty-corner to Fire Station 52.
"Our shop is like a page out of Coastal Living Magazine, which ironically did a big spread on us a few years ago," Patty Deitch told Safety Harbor Connect. "We specialize in the colorful, coastal cottage look that is inspired by Coastal Living Magazine."
Jimmy Deitch, who for years has gone by the nickname "Jimmy Beach", is quick to point out that in addition to furniture, home decor and other accessories, the shop will also carry food items and eventually Florida fruit wines, which will be complimented by tasting and sampling events.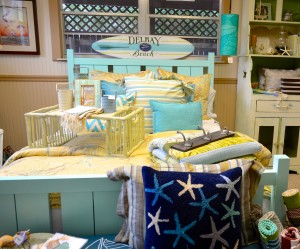 "We're getting in some new items, including salsas, sauces and jellies and we're working on getting fruit wines in here as well," he said. "We realize not everybody is going to come in and buy a bedroom set, so want to have other items to offer."
While the Deitchs continue to put the finishing touches on their new shop, they said they are thrilled with their new home in the Harbor.
"Safety Harbor reminded us of Delray Beach, and all the people we met have been so warm and welcoming," Patty said.
"We just opened two weeks ago, but already we feel at home," Jimmy added.
801 Skateshop 801 Main St.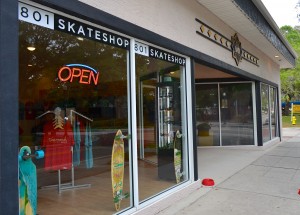 Skateboarding and Safety Harbor seemingly go hand in hand, with the Ian Tilmann memorial skatepark at City Park and kids on their boards grinding all over town.
Now all those thrashers have a place to purchase their boards, gear and other skating accessories, thanks to the recent opening of the 801 Skateshop on the corner of Main Street and 8th Avenue North.
"I worked at a skateshop for 14 years, and I always planned on opening my own shop," owner Zak Franklin said.
"After searching for two years I knew this was the perfect spot, thanks to the nearby skatepark, the proximity of schools and all the skating activity that goes on in town."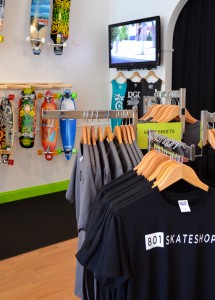 Franklin used his extensive skateshop experience, as well as his trips to surfing expos across the country, to produce a shop that has a clean, organized look and features a variety of items that should appeal to both skaters and "normal" customers.
"We have everything from skateboards and accessories to sunglasses, watches and clothing," Franklin said. "It's not just limited to skating supplies."
Franklin hopes the lack of skateshops in the area combined with the booming skating scene in town will help make his first business venture a success.
"A ton of people have come in already and they say they love the shop," he said. "I'm looking forward to watching the business grow here."