P&Z board proposes adding temporary parklet features in downtown Safety Harbor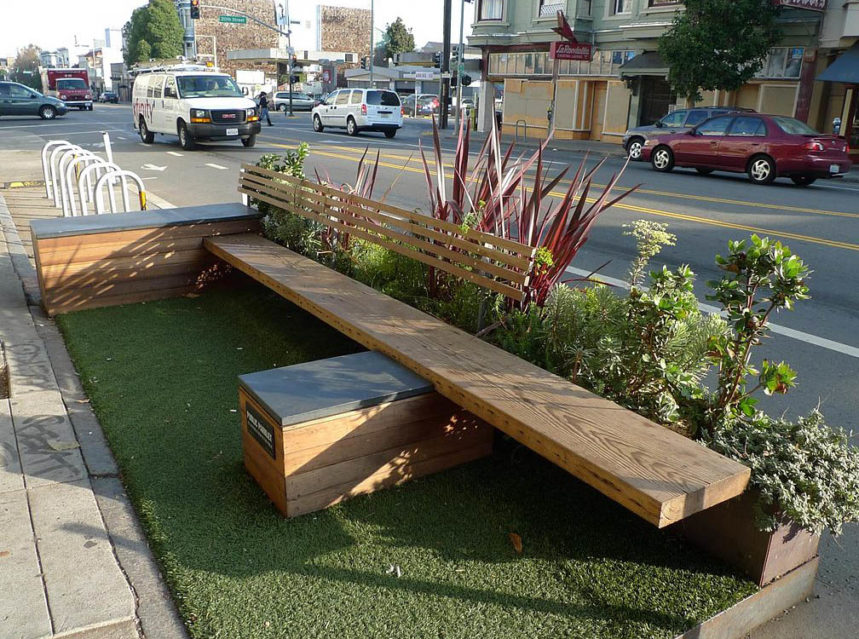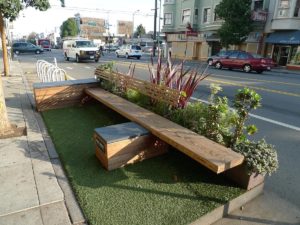 Amid all the recent discussion about boosting the economy in downtown Safety Harbor, the same solutions kept cropping up: hire an economic development director to help attract new businesses; make the district more walkable and connected; improve the perceived parking problem.
On Monday night, a new idea was proposed by the city's Planning and Zoning board that could be categorized as thinking outside of the box.
P&Z member Andy Greenwood told the City Commission that during recent discussions to define Safety Harbor's "small town charm", the board learned that parklets, or temporary sidewalk extensions, have proven to attract people to downtown areas, and he proposed the commission create an ordinance allowing the features in Safety Harbor.
"What's a parklet?" Greenwood began with the question on everyone's mind. "It's an extension of the sidewalk. We also look at it as a street patio or a business porch, as it were. It goes along the public rights of way where public spaces exist in an urban environment such as Main Street. It takes up the space of one to two spaces, sometimes three."
Greenwood said parklets, which are popular on the West Coast and reportedly coming to Tampa, are designed to be semi-permanent structures that require no modifications to the existing streetscape.
He said under their proposal, the parklets would not cost the City any money other than the time taken to draft the ordinance, as they are meant to be funded by businesses in the community.
"This would be hosted or sponsored by local businesses or organizations who would design, build and maintain them," he said.
Greenwood went on to explain how parklets could improve or enhance the downtown district, including opening the sidewalks in front of busy establishments and creating destination locations for certain businesses.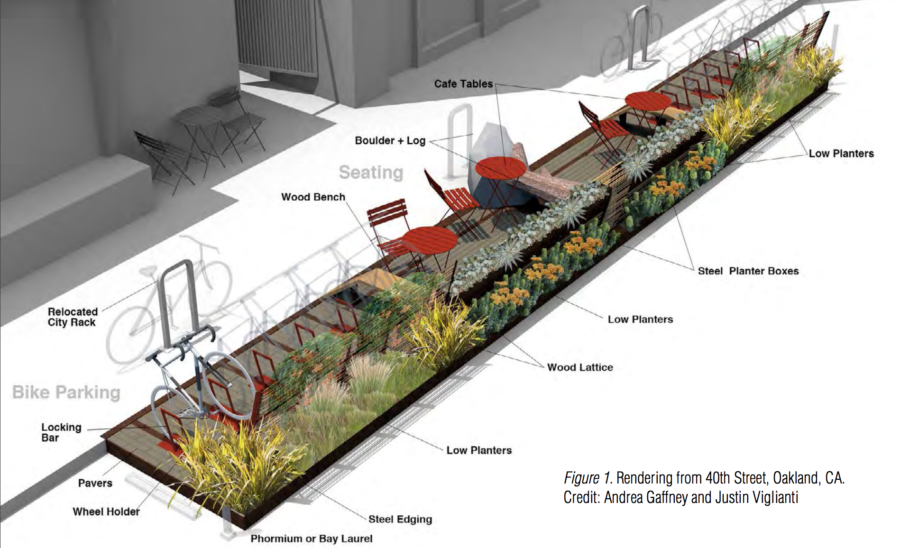 "One of the things that this would immediately do for businesses that would want to sponsor this is it would…increase their gross leasable square footage" he said, adding, "not exactly in that manner, but it would increase their ability to utilize their businesses and serve patrons and get other people to occupy the downtown area. And it also allows them to invest in their community for public use."
Greenwood noted the spaces should be permitted for limited-use only and be allocated on a first-come, first-serve basis, and he emphasized they would be designated public spaces with the sponsoring business or organization carrying proper insurance and permits for the parklets.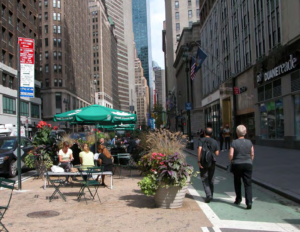 He estimated roughly 5-10 Main Street businesses might have interest in adding the feature, with some off-Main establishments and potentially the City and local organizations, also.
Following the presentation, the commissioners voiced several questions and concerns about the proposal, including allowing the public to access an area that is part of a private business (right of ways are public spaces by law); liability, especially when it comes to alcohol sales (businesses would have to apply for a temporary permit, with all the applicable responsibilities, for the space); taking up valuable parking spaces (Main Street is typically closed for major events, therefore parklets would not interfere with downtown parking on those occasions, according to Greenwood); and allowing outside businesses to operate out of the parklet (again, this would be handled via permitting and code enforcement).
Despite the reservations, the five commissioners voted unanimously to approve the proposal, and Mayor Joe Ayoub instructed the City Manager to draw up the parameters of an ordinance that would be brought back before the commission for approval.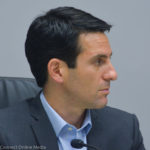 After the meeting, Ayoub shared his thoughts about the parklets idea.
"This is a new concept to me so I was glad to see our P&Z board come up with some new ideas to stimulate our downtown," the mayor said via email.
"We have more work to do with regards to working out the details but I like the general idea of it.  Now we have to work with several stakeholders to see the best way to move this idea forward."
P&Z board member Vic Curti also weighed in on the topic.
"Parklets will benefit Main Street by creating points of interest, especially along less vibrant portions of our Main Street, which will encourage more pedestrian activity and vitality," Curti, a longtime urban planner and co-founder of Smart Growth Safety Harbor, said via text.
"They will offer another tool to businesses to draw more customers. Just as importantly, it is a symbolic gesture which trades pedestrian oriented space for vehicular, bringing attention to renewed focus on people oriented design, walkability and community building."
What do you think, Harborites? Should parklets be allowed in the downtown district, or will they cause more parking problems? Let us know in the comments below or on the Safety Harbor Connect Facebook page.
Related content:
Commission wrestles with ways to boost economic development in Downtown Safety Harbor
Walking audit will help assess mobility, accessibility in downtown Safety Harbor
Mayor Ayoub wants to form an economic development task force