Walking audit will help assess mobility, accessibility in downtown Safety Harbor
For the past several years, the topic of accessibility, connectivity and mobility in downtown Safety Harbor have been huge topics of discussion for residents as well as officials.
Next month, a walking audit will be led by Forward Pinellas, as "regular" citizens will have the opportunity to asses the situation and potentially improve the above-mentioned conditions in the downtown district.
According to Forward Pinellas Executive Director Whit Blanton, the walking audit could go a long way towards making downtown Safety Harbor a more vibrant, walkable and connected community.
"The value of a walking audit is it gives people in the community tools and information to tackle issues of comfort, safety, accessibility," Blanton, who recently moved to the outskirts of Safety Harbor, said by phone this week.
"They can participate and analyze problems, not from a professional planner's point of view, but from a mom's perspective, a kid's perspective."
Blanton explained the audit itself will be broken up into two groups of 10-12 that will canvass the downtown area on Sunday, Oct. 15 from noon till 3:00 p.m.
Prior to being deployed, a presentation and audit overview will be held at 4:00 p.m. in the City Hall Commission Meeting Room on Thursday, Oct. 12, where the groups will learn what to look for while making the rounds around town.
"Before we go the walk route we will have an overview on what makes a community walkable, things to look for, things that influence walkability, to give everyone the basic level of understanding how to go through the process," Blanton explained.
He said that meeting, as well as a post-audit break-out session and discussion scheduled for Sunday from 3:00-4:30, also at City Hall, will be open to the public.
During the audit, the touring groups will observe, take photos, make sketches and otherwise be aware of their surroundings before being asked to stop at certain spots and explain what they see or how they feel about the area.
"It gets a group of people who have their own perceptions and experiences together…and asks them, what do you see?" Blanton said.
"What are you experiencing? Are you comfortable? Do you feel safe? How is the visibility to traffic? Do you feel welcomed by the businesses? Then we'll go back and break into groups, have discussions and brain storming sessions, and get recommendations for fixes."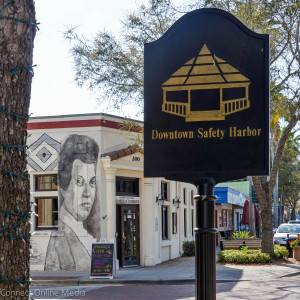 Blanton, a longtime transportation and city planner who previously conducted walking audits for the EPA, said the potential fixes can range from simple to extensive.
"Sometimes we need to approach the city, sometimes the county, other times the state," he said. "One issue we found is getting an easement for a sidewalk around Safety Harbor Elementary. The school district isn't very interested in working with the city. By getting us involved, we can work on the city's behalf, if they want us to."
Blanton said the audit findings will be presented to the City Commission in November.
He added the event will serve as a pilot program for a new Forward Pinellas initiative.
"This audit is a pilot program for our new 20-minute Neighborhood initiative," he said. "The purpose is to identify places that meet the threshold of a 20-minute neighborhood—where you can reach everything you need by walking, driving, biking, etc..for 20 minutes in one direction."
He said he believes Safety Harbor will meet much of the criteria, and he is confident the area is one of the best downtown districts in terms of connectibility in Pinellas County.
"Safety Harbor is a great community, a great downtown," he said. "Could it be better? Of course."
"Safety Harbor has all the fun destinations, but not all the business destinations you need for a true downtown," he added, noting the absence of things like grocery stores, pet stores, pharmacies and banks in the area.
"If one or more of these things are present, you have a great downtown. Dunedin and St Pete and even Tarpon Springs are examples of those downtown that have a little bit more to offer than Safety Harbor does. But we're right up there."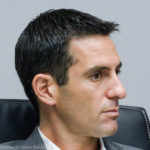 City officials are excited to have the opportunity to receive professional as well as residential feedback regarding the downtown district.
"It is great that we have so many dedicated volunteers in our city that are constantly looking for ways to make our city better," Mayor Joe Ayoub said via email.
"Having a more walkable city is just a other example of how we are all working together to increase the quality of life for everyone in our city."
Community Development Director Marcie Stenmark also shared her thoughts via email.
"A comfortable and attractive walking environment is important to Safety Harbor residents, as documented in the Downtown Master Plan," Stenmark wrote. "Walking audits allow communities to assess neighborhood accessibility to destinations, such as downtown."
"This event, led by Forward Pinellas, will include an audit overview, a walking assessment, and a next steps discussion.  We are thankful that Forward Pinellas staff has the expertise and the time to help us with this effort."
Those interested in participating in the walking audit should contact Stenmark via email at mstenmark@cityofsafetyharbor.com.
Related content:
Note: A previous version of this article had the post-audit meeting being held at the Safety Harbor Library. It has been edited to reflect the correct meeting place.