New organization promoting smart growth in Safety Harbor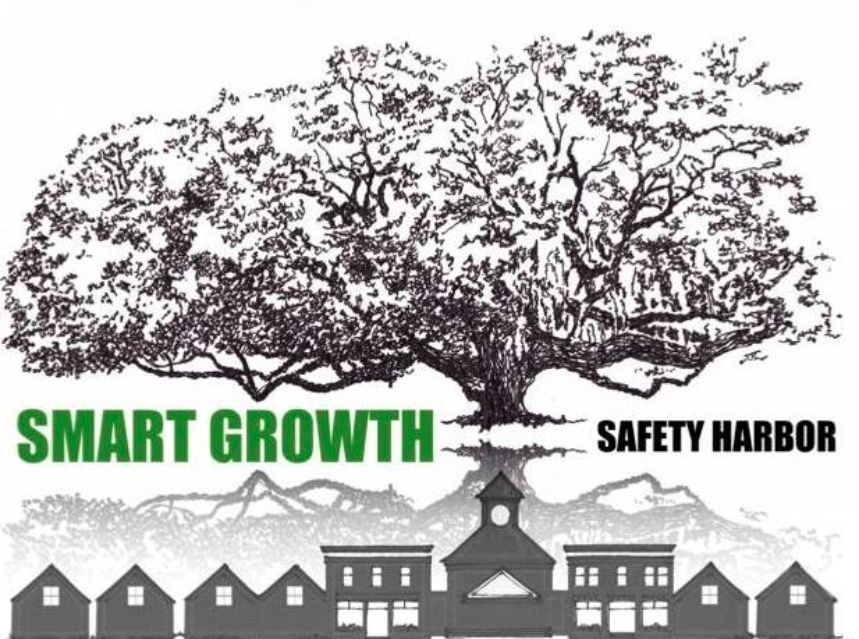 Smart growth.
The term has been floating around the City of Safety Harbor quite a bit lately, and without much back story behind it, it's gained somewhat of a negative connotation from those who believe 'smart growth' is a buzz word favored by developers and nature haters who want to pave over every inch of the city and diminish its natural beauty.
But as Vic Curti and Kevin LaBrie, founders of Smart Growth Safety Harbor, explain it, their organization is part of a nationwide coalition dedicated to combatting urban sprawl and finding better ways to build, maintain and grow communities by supporting local businesses as well as protecting the environment.
Safety Harbor Connect recently sat down with Curti and LaBrie, who moved here from Pittsburgh a couple of years ago, to find out what the organization is all about, and what they plan to do to help promote smart growth in their new hometown.
"When we decided to live in Safety Harbor two years ago, we saw some things that were very promising—the new houses on Iron Age, mixed in with the traditional style homes and the town houses—and we said, 'this place gets it,'" Curti said.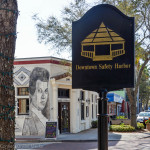 "The code was set up with smart growth in mind," LaBrie said.
"So we were really excited, then supremely disheartened to learn the new zoning codes were designed to go against the traditional neighborhood idea," Curti continued.
"We got an inkling there were disparate ideas during the election, and we realized what we thought was a progressive community wasn't really. And we knew we had to do something."
"We knew we had to get another voice out there," said LaBrie.
The pair came up with the idea to form a local offshoot of Smart Growth America, a national organization dedicated to building communities with housing and transportation choices near jobs, shops and schools, with a focus on supporting local economies, protecting the environment and an emphasis on vibrant downtowns.
"At Harvard this summer, they're offering seminars from famous urban planners and they are exactly about this stuff," Curti, an architect, explained. "Every planner in the U.S. knows the principals of downtown living."
"Mixed-use, a variety of housing styles and of different incomes," LaBrie said.
"If you live close enough to down town, it becomes part of your everyday life," added Curti. "Walkability is very important to a downtown district, and we're asking them, don't litigate out the ability to do that."
Curti and LaBrie, along with other SGSH members, including former Planning and Zoning Board member Tammy Vrana and outspoken community leaders Desayna Daly and Mick Elliot, believe that Safety Harbor's downtown district is dying a slow death, due to businesses constantly opening and closing and a lack of stores that provide necessities such as groceries, hardware and medicine.
"Main Street is struggling," Curti stated. "And the main reason is the de facto commercial Main Street of Safety Harbor is McMullen Booth Road. Artificial life is being given to Main Street through events, and it's like a drug. Without the events, people would see it for what it is."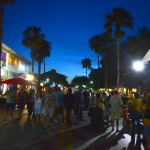 "If you want to hang a towel rack, you have to drive up to McMullen Booth to a huge parking lot," LaBrie said. "Sprawl killed the traditional neighborhood, and that's what's happening to downtown Safety Harbor."
Curti and LaBrie contend that certain zoning codes the city commission has approved, or is considering, such as zero lot lines and larger setback requirements, have contributed to the decline of the downtown district.
"(Vice Mayor) Andy Zodrow said zero lot lines have to go, and (Commissioner) Janet Hooper said we need more grass around homes," Curti explained. "That's what they thought in the 1950s," Curti said.
According to LaBrie, "There's places for that, but not downtown."
In order to help spread the word, and clear up any misconceptions, about smart growth, Curti and LaBrie have been holding and attending meetings, engaging new members, and sending emails to city officials that detail the smart growth principals practiced by communities across the country.
Recently, the two appeared before the City Commission to speak about the initiative.
"Smart Growth…is a movement that's all over the US, and all we want is a vision that is looking towards the future, not a vision that is that is thinking about the status quo of today," Curti said during the August 1 commission meeting,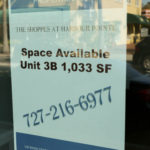 "We think that a focus on Main Street, and the health of Main Street, is one of the most critical components to that. Because eventually, our kids and our kids' kids are all going to be demanding walkable communities."
"When you look at Main Street, it looks like its transitioning more to an office park than a truly walkable downtown community," LaBrie said, noting a number of recent business closings where offices replaced the retail spots. "So we'd love for the city to look into how they can help that."
At the conclusion of the meeting, Mayor Andy Steingold addressed their comments.
"When we talk about, well we don't have enough businesses in the downtown, that's been an ongoing issue since I've been sitting up here," Steingold said during his Commission Report
"And the reason is, there's not enough traffic. They like to be on a McMullen, they like to be by US 19," he added. "So a lot of what we have is mom and pops, and that's what the city thrives off of, is mom and pop restaurants."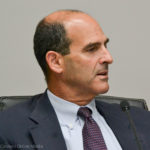 While the mayor admitted the stops and starts associated with Main Street businesses can be frustrating, he also said he believes Safety Harbor's downtown district is in good shape when it comes to attracting visitors.
"It is frustrating sometimes…when everybody says well there's not enough to draw people, there's not enough going on downtown," Steingold said.
"When you start looking and comparing Safety Harbor to downtown Dunedin, I think we offer a lot more at this point than downtown Dunedin, or we're equal. I just don't see people driving over to downtown Dunedin. I see people driving over to downtown Safety Harbor."
Following the meeting, the mayor spoke with Curti and LaBrie at length, with Curti stating he would like people to be able to do all their Christmas shopping on Main Street within 20 years, and Steingold saying he believes the city is "a lot further along now then we were 10 years ago."
Afterwards, Curti and LaBrie shared their thoughts on what transpired.
"It was nice to hear some discussion about Smart growth and it was nice talking with the Mayor after the meeting," the pair responded via email. "We were surprised and a bit frustrated to hear the comments about "rents are too high" and "not much we can do".  The private sector alone can rarely reverse the current situation and economic development handbooks say the same."
"With the closing of some recent retail businesses, people are just now starting to realize that our Main Street more closely resembles a suburban office park," the note continued. "Focus on Main Street is long overdue."
"Towns across the country, big and small, look to these strategies for building successful vibrant Main Streets, more walkable and sustainable communities and Smart Growth that will help secure them for our future generations."
"As a community we need to strike a better balance, look outside ourselves for guidance, and believe that Safety Harbor can be the best charming small town in the Tampa Bay region."   
The next big step for Smart Growth Safety Harbor is a special tree lighting ceremony for the city's historic Baranoff Oak, considered to be one of the oldest trees of its kind in the county if not the entire state of Florida.
"The lighting of the Baranoff Tree is a symbolic gesture that shows what good can come from finding common goals rather than focusing on our perceived differences," Curti and LaBrie wrote. "Apparent disparate interests are all addressed through the lighting of the Baranoff Tree."
"We have been frozen by entrenched conflict for too long and believe that people are looking for a new voice of reason to stop building trenches and start finding common ground. The lighting of the tree is hopefully another step toward that goal."
The Baranoff lighting ceremony is tentative scheduled for the city's next Third Friday event on August 19.
For more information on Smart Growth Safety Harbor, visit their Facebook page.