Spring 2016 shaping up to be season of SHAMc in Safety Harbor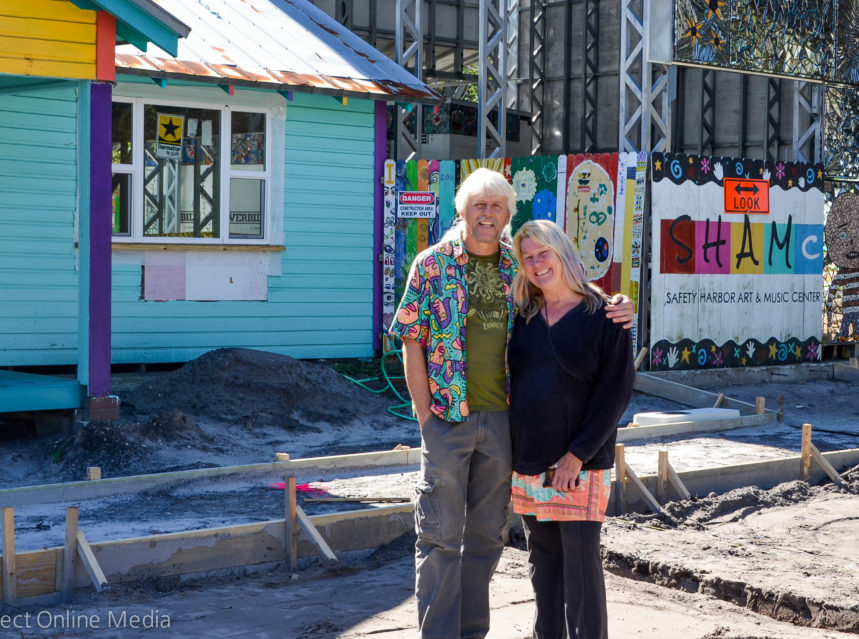 Local artist Todd Ramquist and his fellow 'Whimzey Twin', Kiaralinda, realize it's been a long time since they began working on their Safety Harbor Art and Music Center, or SHAMc, project.
More than four years, to be a bit more precise.
But after many delays, both foreseen and unexpected, the creative couple can finally see the light at the end of the tunnel, as their multi-purpose cultural facility, located at the corner of Seventh Avenue North and Second Street North in downtown Safety Harbor, is rapidly nearing completion.
"All the major, long-term stuff, like permitting and planning, is done," Ramquist told Safety Harbor Connect prior to the concrete sidewalks and parking spaces being poured at the site last week. "We just have a bunch of little stuff left."
"It took way, way longer than we anticipated, but now we can see an end in sight,"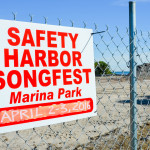 Ramquist said they hope to be able to debut the facility prior to the upcoming third annual Safety Harbor Songfest, which is set for the weekend of April 2-3 at the city's new and improved Waterfront Park and will feature renowned artists Daphne Willis, Joe Craven, Otis Taylor and the Vespers, among others.
"I want to have a big grand opening, either before or during Songfest," Kiaralinda said. "This is a unique building, something that's never been done in Safety Harbor before. It's all new to everyone, and we want to showcase it."
Actually, the showcasing of SHAMc has already begun.
Recently, a film crew came to town to shoot Whimzeyland, the couple's famous 'bowling ball house', for an upcoming episode of the Wild Travels TV series.
Kiralinda said they were the first outsiders to get a glimpse of the center, which when completed will feature an enclosed gallery area that can double as an overflow area for concerts, as well as rotating murals on an exterior wall.
"They were the first to film SHAMc," she said, adding the episode is expected to air later this year. "So that was pretty exciting."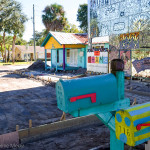 When all is said and done, the new building, combined with their adjacent outdoor venue, Sideshow, and a small house next door the couple calls 'SHAM-Wow', will form a closely connected trio of art, music and entertainment hot spots right in the heart of Safety Harbor.
"Our long term goal is to have three different performance and workshop areas in the same space," Kiaralinda said. "That's always been the vision."
With everything the artists have been working on for so long coming together at the same time, it looks like the spring of 2016 is shaping up to be the season of SHAMc in Safety Harbor.
For more information on Safety Harbor Art & Music Centre, or to purchase early bird tickets for the third annual Safety Harbor Songfest on April 2-3, 2016, visit safetyharborartandmusiccenter.com.
Related content: