Safety Harbor Art and Music Center Nears Final Stages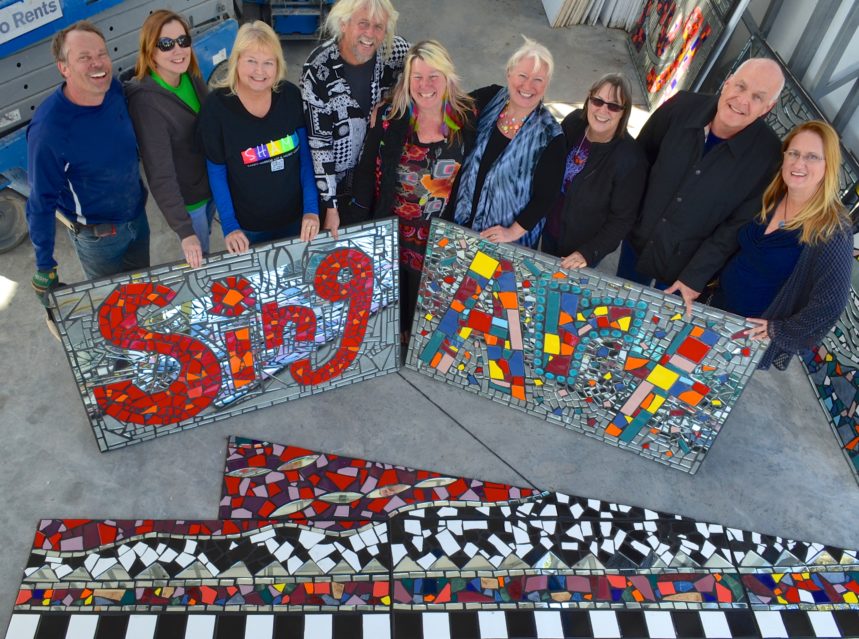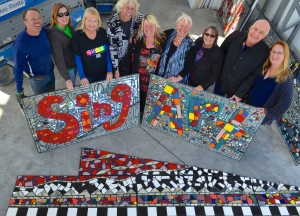 The Safety Harbor Art and Music Center, a cultural facility being built on the corner of Seventh Avenue North and Second Street North in downtown Safety Harbor, is in the final stages of completion after nearly three years of planning and construction.
Local artists Kiaralinda and Todd Ramquist have been working to bring the project to fruition since receiving a grant from the Pepsi company to get their dream off the ground in late 2011.
Now that the installation of the giant mosaic panels that will wrap the outer frame of the structure has begun, the couple and all the members of their collaborative can finally begin to see the proverbial light at the end of the tunnel.
"We hope to have it finished by spring, but we'll see," a cautious Ramquist told Safety Harbor Connect recently.
"We've experienced a lot of delays, with weather and permits and so forth, so we're not setting a definitive date. But we think it will be finished soon."
The mosaics, which can weigh up to 80 pounds each, form an integral part of the 25-foot tall structure, which is made of 12-gauge steel tubing and has 4×8 plywood panels affixed to the exterior for mounting all 240 panels.
Hundreds of volunteers have worked thousands of hours to produce the mirrored and glass panels, which
"SHAMc is all about volunteers," Todd said. "Over 200 volunteers have worked on this project, Without them, this project would never be completed."
While the couple is somewhat disappointed the center will not be finished in time for their first annual Safety Harbor Singer Songwriter festival in early April.
But they said once the SHAMc building is completed, the community will finally have a place to celebrate the arts.
Check out these photos of the SHAMc mosaic panels being installed last week: