Safety Harbor African American Cemetery Restoration effort quickly making progress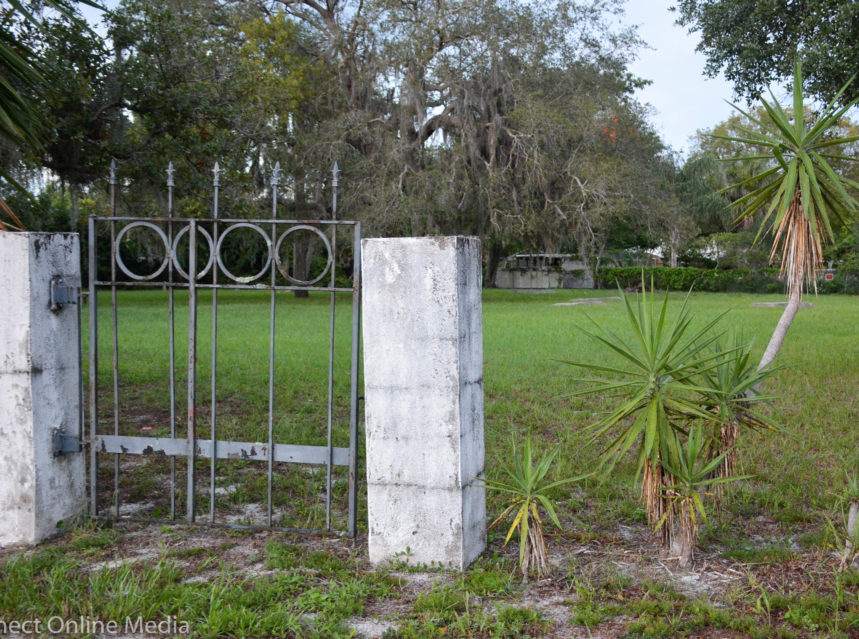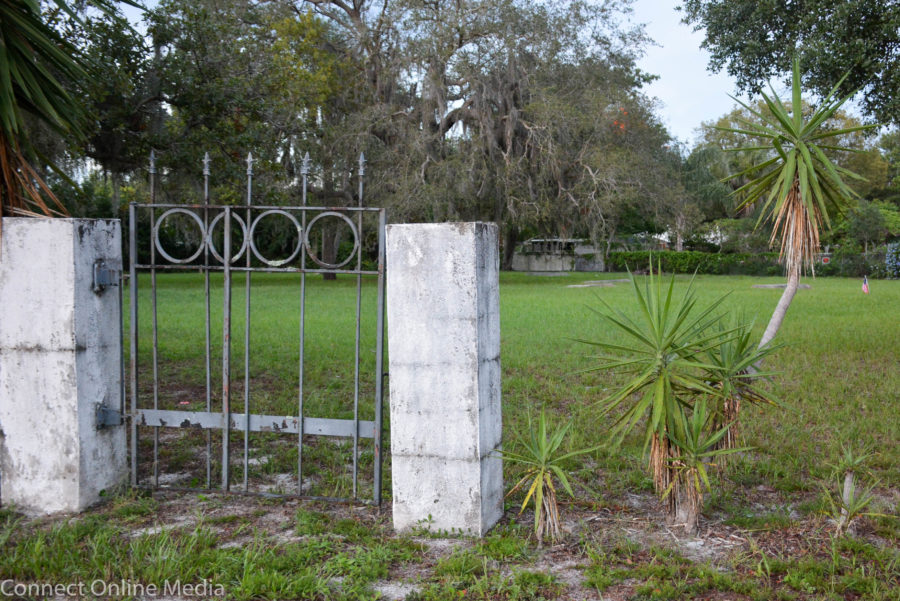 Efforts to improve and preserve an historic African American cemetery on the outskirts of Safety Harbor are moving quicker than a group of volunteers dedicated to the cause had hoped for.
Since we first reported on the Safety Harbor African Cemetery Restoration Project in May, representatives of the nonprofit organization have been inundated with media requests as well as offers to help the group properly recognize the once forgotten parcel on South Drive, which is the final resting place for more than 100 members of Safety Harbor's early African American community.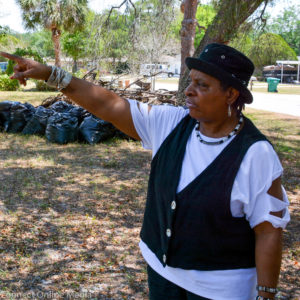 During a monthly board meeting on June 15, Jaqueline Hayes, the project's board chair and, as a descendant of one of Safety Harbor's earliest African American settlers, the driving force behind the latest restoration effort, updated the group on their progress, noting a crowdfunding page had been created in hopes of raising money to help cover the cost of putting up a fence and installing a memorial plaque.
"There's been so much going on, things have been moving so fast," Hayes said at the time.
In the two weeks since the meeting, things have moved even faster, leading the group to believe tangible results could be just around the corner.
"We had a meeting with Clearwater City Manager Bill Horne, Safety Harbor City Manager Matt Spoor and Pinellas County Principal Planner Chris Moore yesterday, and they said they are going to coordinate their services and help us start the proceedings to obtain legal ownership of the land," Hayes said by phone on Wednesday.
"They had already had their meetings, they were just waiting to hear from us. And after we explained our situation, they told us they were going help."
Hayes added they were told not to worry about the fence—the officials said it would be taken care of—and that since the 3/4-acre parcel was last deeded to the Safety Harbor Colored Community in 1953, the city managers told them it would be easier to switch the property records over to their nonprofit since that organization no longer exists,
"It actually helped us that it was deeded to that group, because it doesn't exist anymore, and we do!" Hayes said.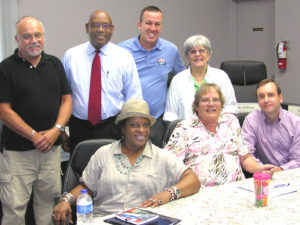 Hayes was also quick to praise Mr. Spoor for his work in arranging the meeting as well as having a large load of debris and garbage cleared from the site in May, and she emphasized how everyone in the room was incredibly supportive of their efforts.
"They said this is not just about Safety Harbor, it's not just about Clearwater, and it's not just about the county," she said.
"It's about all of us, it's about the community, and they said we are all going to work together to make sure things get done. So this is awesome news."
The group received more great news earlier in the day, when project members Lou Claudio and Chris Vitale met Dr. Diane Wallman at the site, located between a small housing complex and a private residence on a drive that connects a US 19 frontage road with Sunset Point Road.
Dr. Wallman, a Safety Harbor resident and anthropology professor at USF, said she heard about the story from the news, and she knew she wanted to help, according to Hayes.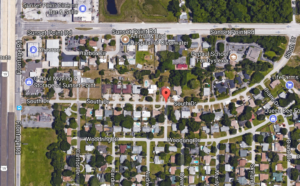 "She said they had a meeting at the school about surveying the land, and they're offering their assistance to use ground penetrating radar to help identify all the bodies," Hayes said.
"We also met with representatives of a Jewish synagogue in Palm Harbor, they do similar things for Jewish cemeteries, and they offered to help us and come with their own GPR. It's amazing. All that's happening, it's unbelievable."
While more than 130 grave sites have been identified in historic records, there is a long held belief that many more bodies are buried on the sliver of property.
"The only way to determine how many bodies are buried on the site is to use ground-penetrating radar," Claudio told Safety Harbor Connect during a visit to the site in May.
Other new developments include forming a coalition with representatives of similar cemetery restoration efforts in Pinellas County, including Rose Historic Cemetery in Tarpon Springs and Lincoln Cemetery in Gulfport.
Doris Dabbs, a leader of the Rose Cemetery restoration efforts, was the guest speaker at the recent board meeting, and she emphasized the amount of work that goes into these type of projects.
"Rose has come a long way," Miss Dabbs said. "It was a forgotten area, overgrown with weeds and a dumping ground for construction waste. So we really had a tough time cleaning it up."
"We're now on the National Register of Historic Places after a three-year effort," she added. "So we have done a lot and come a long way, but we still have a lot of work to do."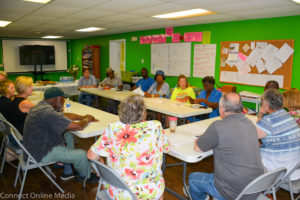 Claudio, who has put more than two decades of time and effort into the cause, stressed the importance of having the land deeded over to the organization in order to have total control over the property.
"My motive, going back to 1997, is to get some protection for the site so no one comes in and files a quit-claim deed like what happened to Lincoln Cemetery in Gulfport," he said.
During the 100-year anniversary ceremony for Rose Cemetery last weekend, Dobbs confirmed the new collaboration, according to Hayes.
"Miss Dabbs made an announcement during the ceremony about us forming an alliance with all the black cemeteries in Pinellas County," Hayes said.
"So this way, we can all work together to make sure these places are properly restored and never forgotten."
Amid all the big developments of the last two weeks, an important aspect of the project was nearly overlooked: the selection of a new name for the property.
"We asked everyone to make submit names, and this name came from a native American member of the group who went to the site, performed a ritual, and came up with two suggestions: Whispering Souls and Whispering Spirits," Hayes explained.
"We went with Whispering Souls African American Cemetery, and we thought it was perfect," she added. "It's almost like we've come full circle with the name."
While she has been getting the bulk of the attention for the group, based on her familiar ties to the property and her candid, no-nonsense personality, Hayes, a Massachusetts native who moved back to the Harbor three years ago, has been quick to point out it's been a total team effort.
And, like it or not, theirs is a very diverse team.
"I keep telling everyone, it's not about me, it's about the group," she said. "We're a multi-cultural, multi-racial group coming together to do a positive thing for the community. We're not all going to look like me."
"Our group is so culturally diverse. We are everybody, not just the African American community," she added. "And people need to get used to that."
"This community is going to make this happen. The train is moving in the right direction, and it feels great. I'm excited."
Related content:
Note: This article has been edited to reflect the correct attendees for the meeting with Dr. Wallman and the correct spelling for Miss Dabbs's first and last names. Ed.