Safety Harbor Historical Society Ready To Launch Marker Program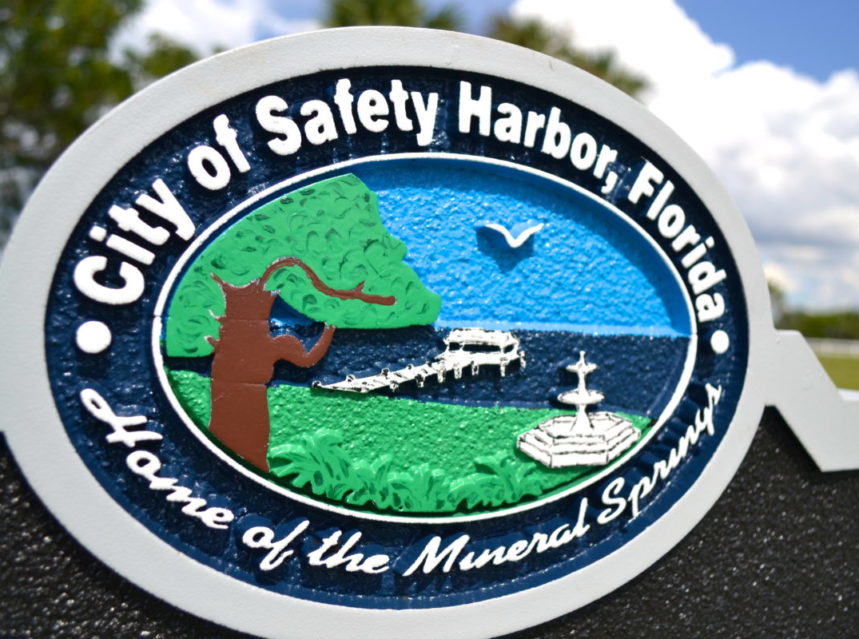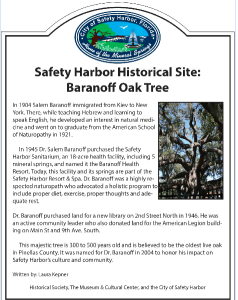 Since its inception, the Safety Harbor Historical Society has been working on projects designed to highlight the city's rich and storied history.
After hosting a community fundraiser in September to help kickstart their efforts, officials recently revealed plans for the first phase of their mission.
Beginning in March, the organization will unveil a series of markers that will be placed at ten buildings and locations of historical significance around the city.
"The mission of the Safety Harbor Historical Society is to augment the Museum and Cultural Center's efforts to provide public outreach to the community on events of educational and historical significance," SHHS founder Carol Zieres told the City Commission on November 17.
"One of our future goals is to install historical markers around the city to commemorate buildings and objects of historical significance," she added, noting that "ten markers have been ear-marked for installment as early as March 2015."
Historical Society member Joe Caisse then put on a short presentation highlighting the group's plans, complete with slides showing where the first ten markers will be placed.
Following the slide show, commission as well as audience members came away impressed with the project, a fact that Caisse attributes to an uptick in interest in Safety Harbor's history.
"Safety Harbor has an extremely interesting historical past," he told Safety Harbor Connect via email. "From the Tocobaga shell mounds at Philippe Park, to our historic downtown, to the historic Safety Harbor Resort and Spa, remnants of our past can be seen throughout our city."
"The Historic Marker Program was designed to give Safety Harbor's historic treasures the recognition they deserve, while preserving their stories for future generations."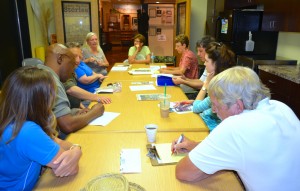 Caisse explained the first ten markers will be installed by March 2015, and future installments will be scheduled annually in an effort to turn them into mini cultural events.
He said the historical society members expect the program to benefit both residents of and visitors to Safety Harbor.
"We will be placing the historical markers…on our historical buildings and sites so that both residents and tourists can learn and appreciate Safety Harbor's rich and diverse history that spans many centuries," he said.
"We believe that it is important for us to understand Safety Harbor's unique place in Florida's history."
Here is the list of the 10 historic sites that will receive markers in 2015:
Tabby Well and Carriage House
Indian Mound in front of SH Museum
Frances Hotel (across Main Street from the Paradise Restaurant)
SH Chamber of Commerce building
Tucker Mansion on North Bayshore Boulevard
St. James Hotel  (Safety Harbor Senior Living building)
Original SH Library (now Harborside Studios)
Safety Harbor Newspaper building (525 Main St.)
First Presbyterian Church
Baranoff oak tree
Note: The Safety Harbor Historical Society will accept applications for markers at anytime throughout the year. For more information, visit the organization's Facebook page or contact Carol Zieres at czieres906@aol.com
Related: