'Eco' Egg Hunt Nets Nearly 900 LBS. of Air Potatoes, Trash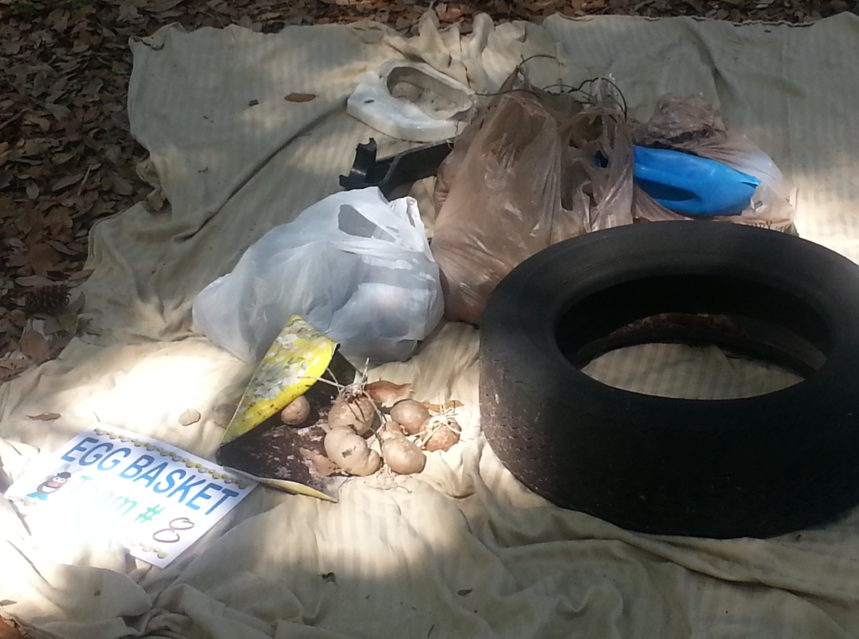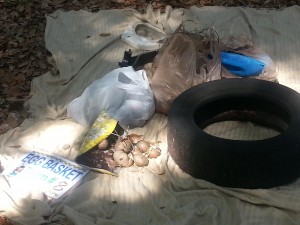 The second annual Safety Harbor Eco Egg Hunt netted nearly a half a ton of trash and air potatoes, all while entertaining kids by making a community cleanup a fun event.
According to Julie Inman, facility manager for the Rigsby Recreation Center, 21 teams 'competed' in Saturday's effort at Marshall Street Park, where each team was tasked with trying to pick up the most trash and/or air potatoes in one hour.
Although the teams collected a staggering 820 pounds of refuse and invasive plants, the total represented a smaller amount than last year, in which more than 1,000 pounds of air potatoes alone were gathered.
But as Inman explained, in this case less is more, or at least better.
"The Eco-Eggs were well scattered this year, but many claim they were harder to find as cleanup efforts over the last year have made a noticeable difference," Inman wrote Safety Harbor Connect.
"But despite the progress in the fight against air potatoes, hunters collected 819.8 pounds of potatoes and trash out of Marshall Street Park," she added.
The war against the air potato, an insidious vine that cuts off air, water and sunlight supplies to surrounding plants and grows at an alarming rate, has been going on in Safety Harbor for years, spearheaded by local activists like Gisela Bennie.
Last year city officials decided to make a fun, Easter-themed event out of the usual cleanup efforts, which have been focused at Marshall Street Park and other high concentration areas in town, by incorporating games, bounce houses and even an Easter bunny.
Bennie said she is encouraged by the dwindling amount of potatoes collected this year; she hopes it will eventually lead to the elimination of the pesky plant in town.
"It was a fun event," she said. "A youth group from Harborside Christian Church served free hot dogs and water, and some participated in the 'hunt'. The great team from our parks dept. planned everything beautifully."
"The best thing: there weren't as many air potatoes on the ground as in previous years," she added. "That equals progress!"