A Special 9/11 Ceremony in Safety Harbor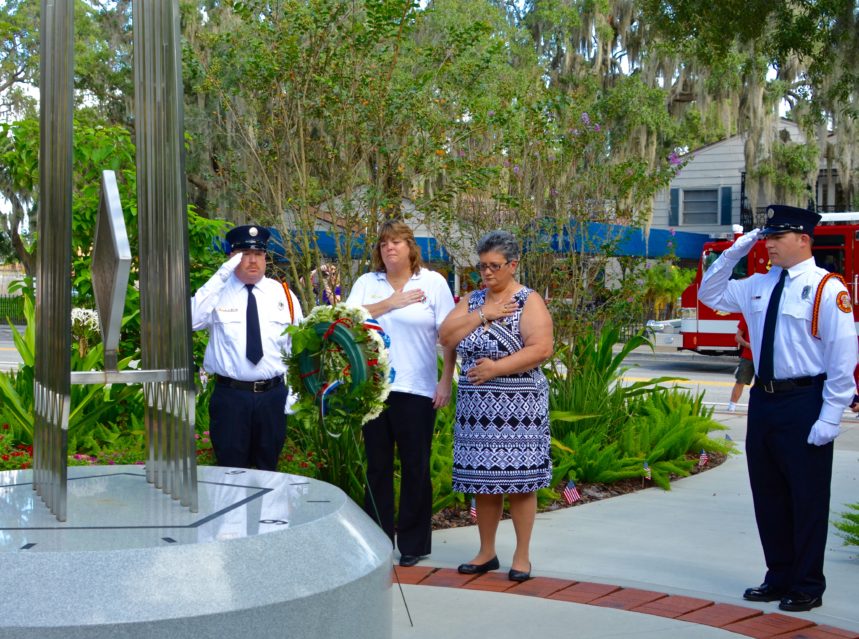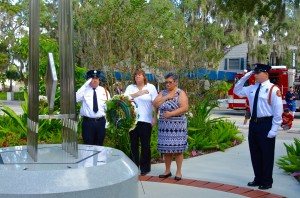 Dozens of Safety Harbor officials, residents, veterans and schoolchildren convened at the City's new 9/11 Memorial next to City Hall on Friday morning for a special tribute to mark the 14th anniversary of the September 11 attacks.
Safety Harbor Mayor Andy Steingold, Fire Chief Joe Accetta and Fire Marshal Richard Brock, among others, spoke about the importance of remembering the significance of this day, and 9/11 survivor Anne Koster personified the tragedy, delivering an emotional speech that brought many of those in attendance to tears.
After the hour-long ceremony, which featured the posting of colors, songs by the Safety Harbor Elementary School Chorus, and a wreath presentation, the crowd dispersed to view and take pictures of the memorial, a striking monument that features a piece of steel from the Twin Towers as its centerpiece.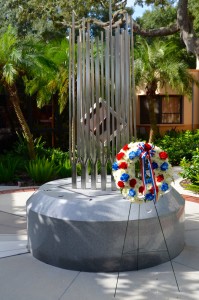 Afterwards, Mayor Steingold and Chief Accetta took a moment to give their thoughts on the ceremony.
"What really made this ceremony special was having a 9/11 survivor here," Mayor Steingold told Safety Harbor Connect. "And having the kids here to hear that made it extra special."
"Young kids don't understand that 9/11 was the worst attack on US soil in history, and it is something to remember for the rest of their lives," he added. "Having this memorial next to City Hall is wonderful because it will help people, especially kids, remember what it stands for."
Chief Accetta echoed the mayor's comments.
"These kids weren't born in 2001, so 9/11 doesn't have the same meaning for them," he said.
"That's the message we're trying to deliver today — never forget."
Here's a look at some of the sights from Safety Harbor's 9/11 Memorial tribute: