REPORT: Cocaine a factor in 2014 Safety Harbor plane crash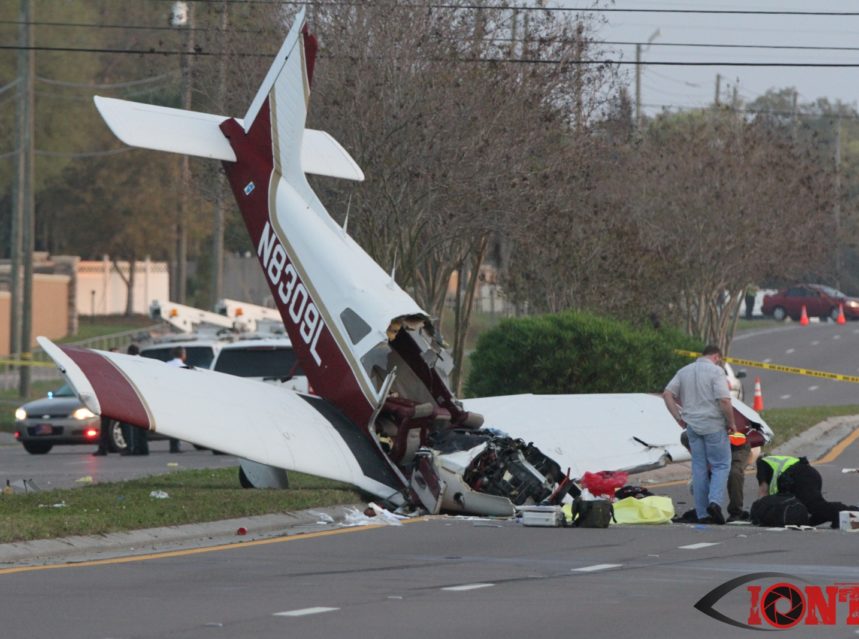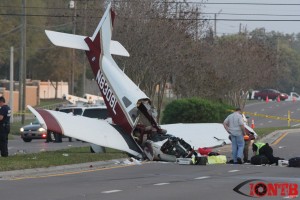 The pilot of a small plane that crashed on McMullen Booth Road in Safety Harbor in March of 2014, killing two people, had cocaine in his system at the time of the accident, which affected his fuel planning abilities, according to National Transportation Safety Board reports.
According to a story first reported by local news site IONTB.com, results of toxicology tests performed on 53-year-old Jeffrey Bronken of Round Lake, Illinois, indicated the presence of cocaine and many of its metabolites in the pilot's system
"Cocaine was detected in cavity blood, urine, and liver," the NTSB's original accident report reads. "Benzoylecgonine, an inactive cocaine metabolite, was detected in cavity blood, urine and liver."
According to the report, a number of other cocaine metabolites, including some that are formed when cocaine is smoked, were also detected in Bronken's system.
"Anhydroecgonine methyl ester is formed when cocaine is smoked. This unique product is not biologically active but can be used as an indicator of smoked cocaine, or "crack" use," the report states.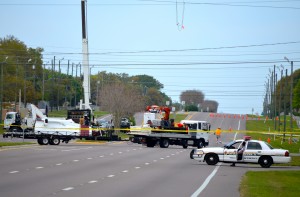 Bronken, an experienced pilot and the registered owner of the Piper PA-28-181 Archer aircraft, his 15-year-old daughter, Katherine, and Katherine's 15-year-old friend, Keyana Linbo, were traveling from the Chicago area to Clearwater for a spring break vacation in March 2014.
According to the NTSB's findings, the aircraft had been flying for 4 hours and 21 minutes, and, after refueling in Tennessee, was about six miles from the St. Pete Clearwater Airport (PIE) when the pilot reported a fuel emergency to air traffic control.
"Landing on the highway, sir. Fuel emergency," the report states Bronken radioed PIE just after 4:00 a.m.
Shortly after that final radio transmission, the airplane struck a 160-foot-tall power line that crossed McMullen Booth Road, causing the crash.
Jeffrey Bronken was killed immediately upon impact, according to the report. Katherine Bronken died four days after the accident. Linbo, who was seriously injured in the crash, returned home to Illinois about a week later.
Based on the information gathered, a subsequent probable cause report released by the NTSB concluded:
The airplane held 48 usable gallons of fuel and consumed about 10.5 gallons per hour, resulting in an expected endurance of 4 hours 35 minutes, which does not account for fuel used during taxi, takeoff, and climb. The pilot's toxicology results were positive for cocaine, and impairment from cocaine likely affected his preflight fuel planning abilities and en route fuel management. 

The National Transportation Safety Board determines the probable cause(s) of this accident as follows: The pilot's inadequate fuel planning, which resulted in a total loss of engine power due to fuel exhaustion. Contributing to this accident was the pilot's impairment due to cocaine use.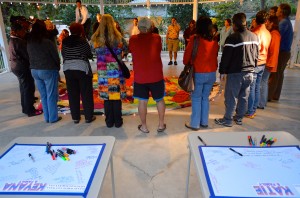 Following the tragedy, members of the Safety Harbor community rallied in support of the victims, holding a heart vigil at the John Wilson Park Gazebo and sending care packages to their memorial services, which in turn led to an outpouring of support from friends and family members of the victims back in Chicago.
"When I saw the video of what you and your community did for these girls and jeff (sic) and their families I was instantly brought to tears," Bronken family friend Mandi McClellan Rios wrote vigil organizer Janet Lee Stinson at the time. "I had to reach out and thank you for organizing this heartfelt vigil."
"Everyone is having a really difficult time including the teenagers here," Rios added in another message. "They are sticking together to offer each other support and love but I just don't see a way right now to get through this. Its so hard. It does offer support and comfort to know that your community reached out though so thank you so much for that…I can't even tell you in words what your actions meant to people of our community."
Related content: