Initial work on Waterfront Park should be finished next week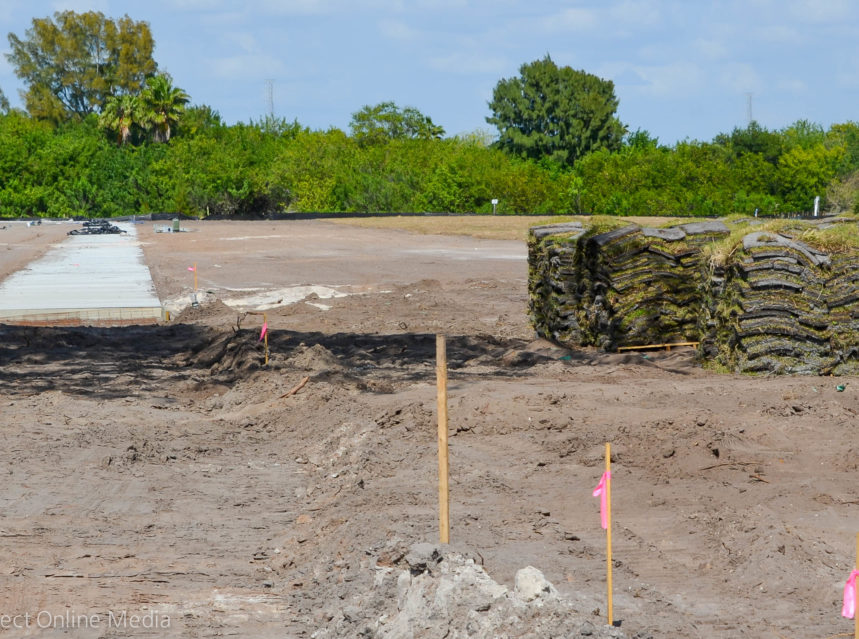 Great news, Harborites: The initial work on phase one of the Safety Harbor Waterfront Park project should be finished next week, according to city officials.
During the City Commission meeting on Monday night, City Manager Matt Spoor told the commissioners that work on part one of Phase 1, which includes installing a sidewalk and drainage pipes as well as laying copious amounts of sod, is expected to be finished in time for the 2016 Safety Harbor Songfest on April 2.
"The sidewalk's done, the drainage is done, and it's a matter, at this point, of laying sod and cleaning up the site," Spoor said during the Commission Reports.
"They're nearing completion, and hopefully, by the end of this week, all the sod will be down so it will have at least a week to sit before the concert goers enjoy the park."
The news was good to hear for officials and residents who have waited for more than four years to see some progress made at the 13-acre park, which the city purchased from the Safety Harbor Spa for $2.75 million in February of 2012.
After opening the park to the public in June of 2013, the commission agreed to split the work on Phase 1 into two parts, A and B, a year later; work on Phase 1-A, which is budgeted at $400,000, began last November.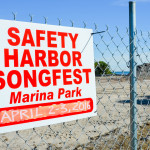 At a recent commission meeting, Spoor reiterated that staff is still awaiting approval of a permit from the Army Corps of Engineers that will allow contractors to begin working on Phase 1-B, which includes expanding the parking as well as constructing a boardwalk through the mangroves along the water.
"We have submitted all documentation to the Army Corps, and we are patiently waiting to hear the review and approval," Spoor said during an agenda item discussion on the subject on February 15.
"Our goal will be to have the bids back for Phase 1-B prior to, or hopefully during the same time, that we receive the permits from the Army Corps," he added. "Therefore, we could give a notice to proceed within 10 days of receiving that permit."
Phase 1-B is budgeted at $1.5 million, but could come in less than that, according to staff.
Also during Monday night's meeting, Spoor said the work on the marina dredging project should be completed by the end of this week, with the city expected to sign off on the project early next week.
Related content: