2017 Best Damn Race approved, race founder praised by City Commission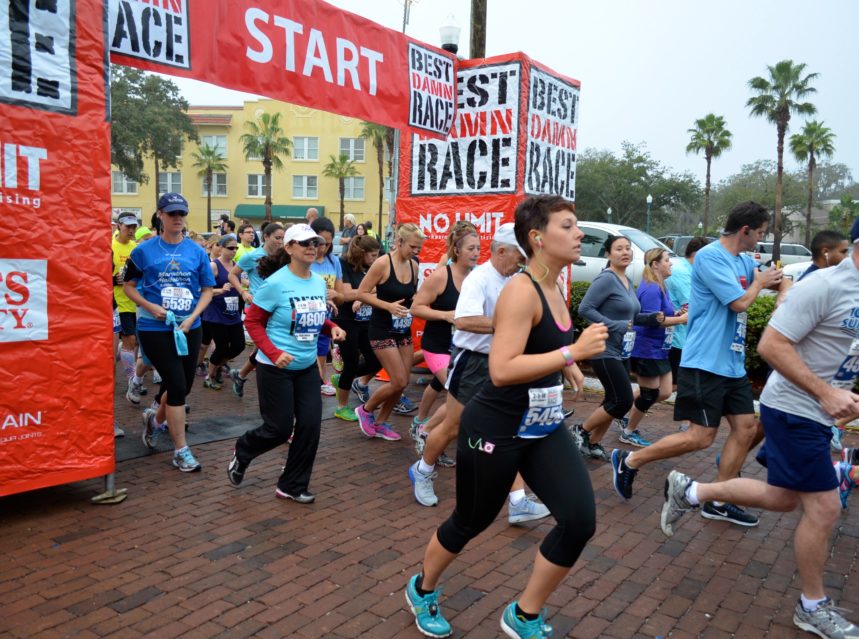 Ever since the first Best Damn Race brought thousands of runners to the streets of Safety Harbor in 2013, race organizer Nick Zivolich has dealt with complaints about everything from the course layout to the length of the races, even the name of the event itself.
But after four years of doing everything in his power to quell concerns and tweak certain aspects of his popular event, Zivolich has finally earned the full support for the BDR from city officials, although some still don't care for the name.
On Monday night, Zivolich appeared before the Safety Harbor City Commission seeking approval for the 2017, 2018 and 2019 BDR, which consists of a half marathon, a 5K and a 10K and is billed as a race "for runners, by runners."
And although city officials weren't willing to commit to a multi-year agreement, the commissioners praised Zivolich for his commitment to making the Best Damn Race as accommodating as possible to the city and its residents.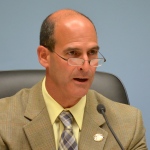 "You run a great business with your race. People love your race. It's well organized. I've heard nothing but great things about it," Mayor Andy Steingold said. "I know you go above and beyond probably most race directors I know in trying to accommodate the needs of our citizens, and we appreciate that."
"But we've also have our residents, and we've got to make sure they're taken care of," he added. "It's the balance. We want you to have the race, but we also know in the long run, we have to make sure our residents aren't overly inconvenienced."
Zivolich, for his part, said he was open to any and all suggestions the commission had regarding how to improve the event in addition to the measures he's already taken, including sending impact notices to residents living in the race area and increasing the police presence during the event.
"I'm open to any kind of recommendation," he said. "I don't want you guys to think I'm just like, 'hey, this is my event, I'm running it the way I want to do it.'"
"The week before the race week, you can invite some residents here (to City Hall) and I can get on the map and show them entries and exits, things of that nature. I'm open to doing whatever you think would make sense."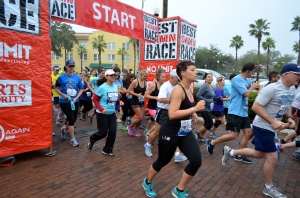 While the commissioners applauded Zivolich's efforts to improve the event, city staff did not recommend approval of the multi-year agreement, and the commission supported that recommendation.
"I would not be in support of multi-year approval, just because I think it's good to leave the door open to be able to have discussions yearly as you go," Commissioner Cliff Merz said.
"The 2017 event I can understand, but I would not support the approval of the following years, just because I like the idea of having to do it on an annual basis."
Commissioner Janet Hooper concurred, and she also suggested Zivolich donate some of the proceeds from the event to local charities.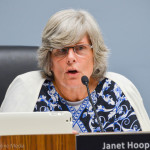 "I think engaging with some of the non-profits in Safety Harbor would be a big asset to you," she said. "Because it shows that you are invested in the community, and that will kind of lessen some of the negative impact because people will know that some of it is staying here to improve this community."
Vice Mayor Andy Zodrow agreed with Hooper, pointing out such donations would go a long way towards Zivolich earning credit with the residents.
Though Zivolich noted the BDR is a for-profit event that already donates "tens of thousands of dollars" to numerous area charities, he said he would be willing to do even more in that regard.
"I don't do it for the credit, I do it because I want to put on a good event," he said. "And all the charities that we do deal with are actually local."
"But there's multiple different charities, so I can certainly add more. We'd be happy to."
After the meeting, Zilvolich expressed his thoughts on receiving the commission's full support for the BDR.
"The input they gave was very valid and insightful," Zivolich told Safety Harbor Connect. "Instead of talking about how to change the race, the talk was about trying to make it better. I think they get it now, and I think we're in a much better place than in years past."
"All I'm focused on is putting on the best damn race in the City of Safety Harbor, and we'll continue to evolve and get better to make sure that's exactly what we're doing."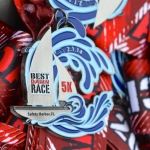 Earlier during Monday's meeting, the commission also approved an additional BDR event this year.
The Best Damn 5K, a race designed to dispense with leftover medals from all the BDR events over the years, will be held on Saturday, June 4, 2016 at the Safety Harbor Marina.
"It's actually the best damn leftover 5K," Zivolich half-joked.
"We've done 11 races in the past three years…so we decided to have a 5K to get rid of our leftover medals and shirts and have a party."
Zivolich said 1,200 runners have already signed up for the 5K, and he plans on capping the race at 2,000 entrants.
For more information on the Best Damn Race and to register for the upcoming 5K, visit the event website at safetyharbor.bestdamnrace.com.
 Related content: