Thousands of 'Best Damn Racers' Flock To Safety Harbor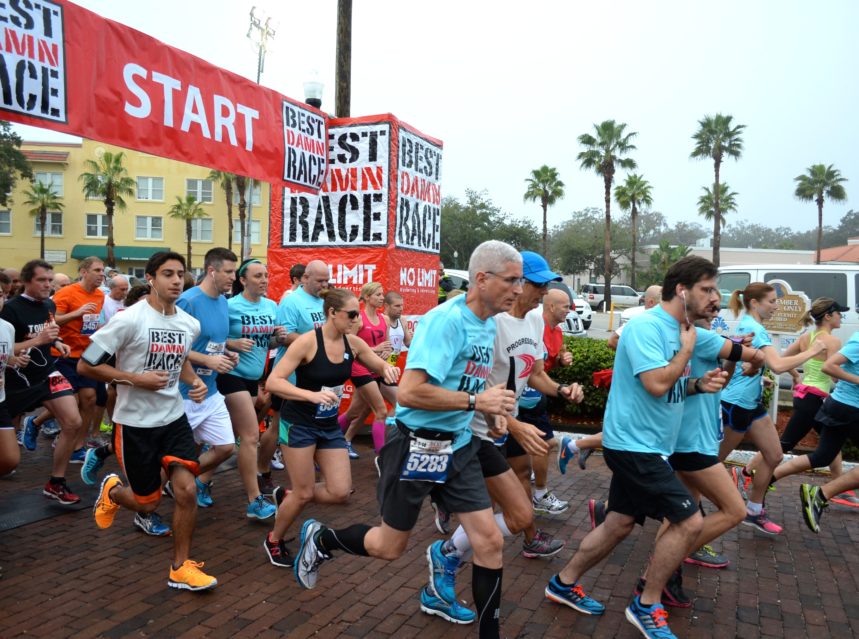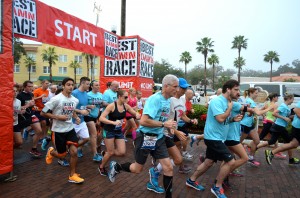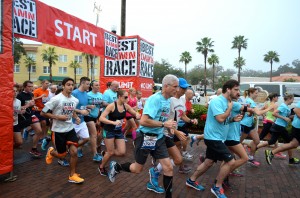 By all accounts, the second edition of the Best Damn Race, an event billed as "for runners, by runners," was bigger and better than the inaugural event.
According to officials, nearly 5,000 people participated in at least one of the three race events on Saturday: a 5K, a 10K and a half-marathon.
"We currently have over 4,400 registered participants across all 3 races," event organizer and founder Nick Zivolich told Safety Harbor Connect a few days before the race.
"Year 1 exceeded my expectations and year two has done the same."
Indeed many runners said this year's event, held in ideal running conditions – cool and cloudy, was an improvement over the first one.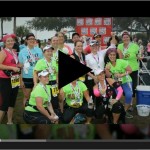 "This is a great event, much bigger than last year," Tina Karagiannis of Tampa said. "I thought last year was great, but this year it was even better."
"This is a great, well put on race," half-marathon winner and seasoned runner Sean Gallagher from Clearwater said shortly after crossing the finish line."The course here is nice," he added. "It's good to have a half here in the area, something local. We need that."While the race, which drew entrants of all ages, shapes and athletic abilities, was the focal point of the day, you couldn't discount the economic impact of having so many people pack downtown Safety Harbor at the same time.As the Jolley Trolley kicked off its service right around the same time the BDR was wrapping up, runners and other visitors flooded Main Street, eating, drinking and taking in the sights of the city.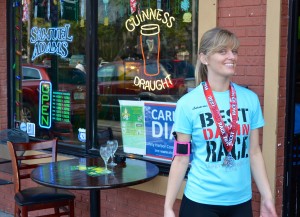 Nolan's Pub owner Craig Davide opened at 9:00 a.m to accommodate the crowds, and he said he enjoyed steady business all morning long, and all around the downtown district patrons were purchasing coffee at Starbucks, buying sandwiches and drinks at the Sandwich on Main and enjoying post-race lunches at Tapping the Vine.It made for a win-win situation for merchants as well as runners.
"I love having the race here because of the quaintness," Karagiannis said.
"And after the race, we can just stay all day and enjoy downtown Safety Harbor."
Related:
Enjoy this photo gallery of sights from Saturday's second annual Best Damn Race in downtown Safety Harbor: