Is the Best Damn Race too darn long?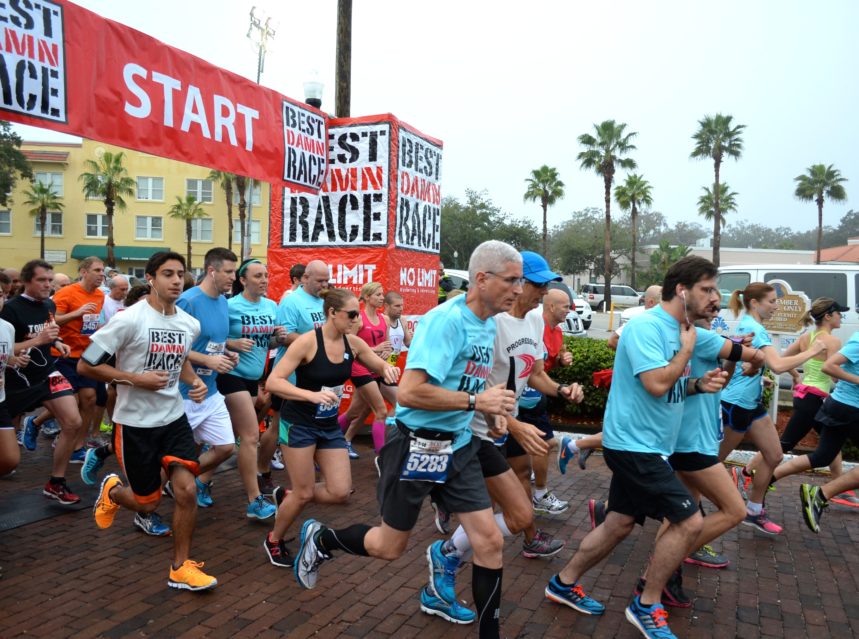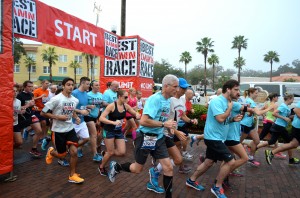 Two weeks ago, on a dreary first Saturday of February, thousands of runners filled the streets of downtown Safety Harbor for the fourth edition of the Best Damn Race.
And while runners of all skill sets have praised the race organizers for putting together a well-executed event, some residents have complained about the inability to get into and out of streets and neighborhoods along the course at times during the three races, a 5K, a 10K and a half marathon, that make up the event.
On the heels of the 2016 race, downtown resident Dave Perrego addressed the issue during the Safety Harbor City Commission meeting Monday night, calling for the commission to end the inaccessibility to his home on race day.
"I just want to convey to the council that access to my home is not a bargaining chip so we can bring a race or some other recreational activity," Perrego said during the Public Comments portion of the meeting.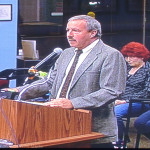 "I pay taxes and I have a right to be able to come and go from my home, and I'm very distressed that right was taken away from me so that we can have a race. So I'd like some assurances from council that we're not going to do things this way in the future."
Mayor Andy Steingold informed Perrego that no decision would be made on the 2017 event at this time, primarily because it hasn't come up for approval yet.
"I don't think you're going to get a decision right now," Steingold said. "Obviously, we don't want to, in any way, interfere with anyone coming and going from their home. That wasn't the intention."
"But the race was approved, we changed direction, we changed streets over time, we tried to improve it," he added. "There's been discussion of having the race reduce the mileage, of having the 5k and 10K race instead of the half (marathon). So it's an ongoing discussion."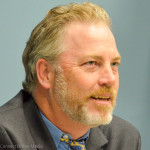 Vice-Mayor Andy Zodrow then related his own personal experience he had with the event this year.
"I'm a supporter of the race, but I had my own personal problems, two of them," Zodrow said.
"I live on a street that the race came down, and I got stuck in my house, not very long, but then I had a second issue that was a little bit more disturbing, where I couldn't get anybody to my house, and the officers told them they could not cross Philippe Parkway for one hour…So I understand the concerns."
After Zodrow reiterated during his Commission Report at the end of the meeting that he would address his concerns about the race whenever the item came before the commission, City Manager Matt Spoor explained which aspect of the topic staff would like to have some direction on.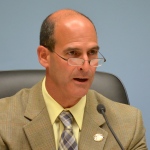 "One of the issues, and this is direction that you'll need to give staff, is the half-marathon," Spoor said. "We've always had 5Ks and 10Ks. The issue is…when you have a half marathon in a town that's five square miles, and you're running 13 miles…"
"…that's almost three times around the city," Mayor Steingold finished.
"You're absolutely right," Spoor continued. "So keep that in mind when we have this discussion."
"The biggest issue is that half marathon, and everyone knows it," Spoor added. "It's the elephant in the room. If you want to have less impact, the only way is to tell the race organizer, 5K, 10K. That's it."
"I think a 5K and a 10K is probably the way to go," Steingold concurred.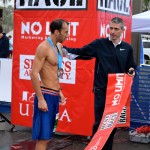 Safety Harbor Connect reached out to Best Damn Race organizer Nick Zivolich, and the event founder expressed dismay that the matter was being discussed without his input.
"Frankly, I'm frustrated that they would even entertain these comments," Zivolich said by phone. "I did everything the city asked me to do, and everything went off without a hitch."
Zivolich noted that he has worked tirelessly with Safety Harbor city officials and residents over the years to make the race as community friendly as possible, including sending out impact notices to every resident located in the race area, tweaking the course, capping the number of entrants, increasing the police presence, and renting offsite parking and shuttling racers to the starting area. He said he even worked with Mr. Perrego personally in the weeks before the race.
"No other event in Safety Harbor has more planning and logistics than this race," Zivolich said. "We worked with the Pinellas County Sheriff's Department and the Clearwater PD to ensure people can get into and out of their homes when there's no runner traffic. We worked with residents to tell them how to access and leave their home during the race."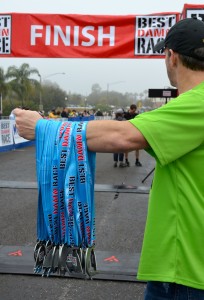 "Nobody is impacted for more than an hour, hour and a half, and they might not be able to get out of their driveway for maybe 10 or 15 minutes during that time."
"This is a very standard thing," he added. "We do races in other markets where we shut down city blocks."
Zivolich, who has an office downtown and considers Safety Harbor home, said he has no desire to move the race out of the city.
"Safety Harbor is where I work and basically live, and it's where the company began," he said. "I love Safety Harbor. This is a Safety Harbor company, and I see no reason to move."
However, he emphatically stated there would be no BDR without the half marathon.
"That's not even an option," Zivolich said.
"That's the distance that brings runners to town who book rooms in hotels and spend money in the city. There is no Best Damn Race without the half marathon."
Harborites, how do you feel about this subject? Tell us your thoughts in the comments below.
Related content: