2015 Best Damn Race To Go On As Planned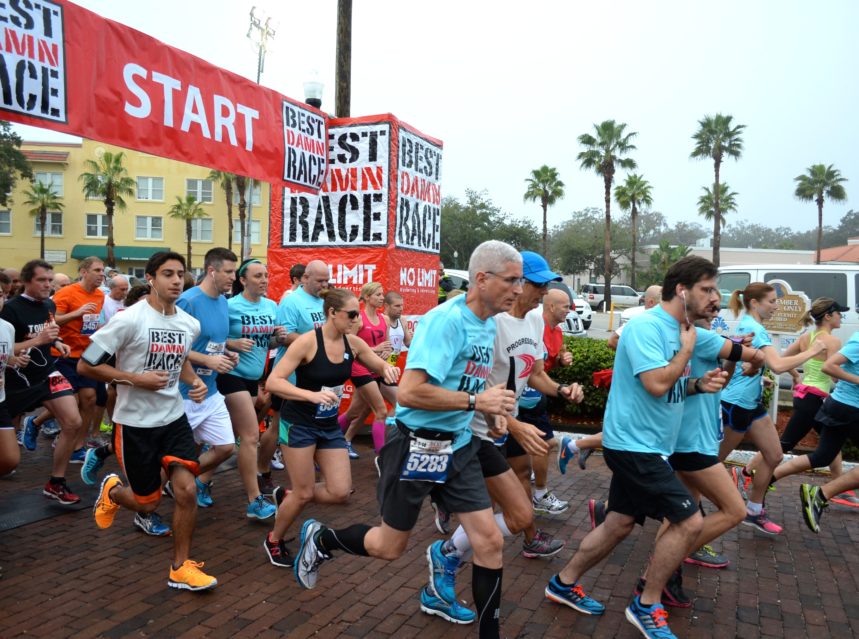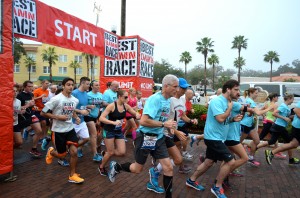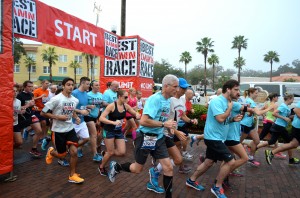 The 2015 Best Damn Race will go on as planned after organizers agreed to a list of conditions requested by the city.
The event, which features a 5K, a 10K and half-marathon as well as a race expo at the marina, will take place on Saturday, Feb. 7; it was originally left off Safety Harbor's 2015 special event calendar as city officials worked with race founder Nick Zivolich to rectify a few issues.
After Zivolich agreed to the changes, including increasing the number of Pinellas County Sheriff's deputies that will man the intersections along the route, the city commission unanimously agreed on Monday night to approve the event.
"Based on feedback from the 2014 race, the routes and logistics were heavily reviewed by staff and the Pinellas County Sheriff's Office, and a list of race requirements were presented to organizers," City Manager Matt Spoor explained.
Spoor went on to say that nine points of emphasis were addressed during the discussions, with four issues playing a prominent role in the negotiations:
no amplified music or sound outside of the marina will be permitted
a written notice via US mail, including information on the race, times of road closures, and where residents will be able to cross the street, be sent to all residents along the race route
an off-site parking plan to be reviewed by the city and the PCSO
PCSO deputies or city officials stationed at each road closure intersection
This last point was the cause of much of the concern, as the city apparently received numerous complaints from residents who were denied the right to leave their street or subdivision during previous races.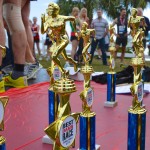 "I love having races in Safety Harbor," Mayor Andy Steingold said. "But my only fear is with the marathon. With some of these road closures, some people will be locked in their neighborhood, correct?"
Spoor explained the problem mainly stemmed from using race staffers who were ill equipped to handle the task of directing and rerouting traffic, an issue that should be resolved with the addition of more deputies.
But he admitted that if the same problems arise after next year's event, the city may have to reconsider allowing races longer than five or 10K in town.
"I believe this gives us the best shot at success from both the race organizer and the residents' perspective," Spoor said. "But if we hear the same level of issues that we heard last year, I don't know what more we can do."
"If it's still an issue, then we need to seriously consider whether we should allow half marathons in town. Period."
Related: