Safety Harbor Can Save A Tree, Now Must Prove It Can Save Itself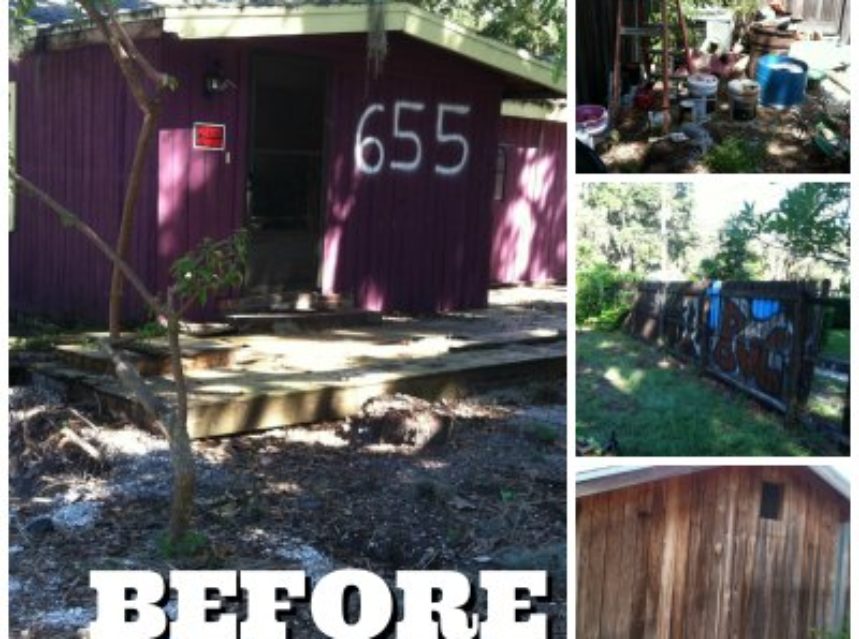 Safety Harbor's downtown redevelopment district — a three-block wide ribbon running through the heart of town between the south side of 3rd St., North and the north side of 3rd St. South — has more potential than Evan Longoria going to bat in a Church League game. Yet, Main Street's two most distinctive visual landmarks are a bare-dirt parking lot and a run-down, two-story business address that has been empty and ugly longer than a dog's life.
What's wrong with this picture? A helluva lot.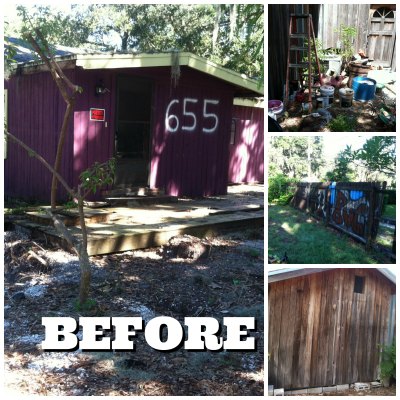 Downtown Safety Harbor is an urban planner's dream. It has potential for character, comfort and convenience. It has raw ingredients for which a HDTV home-improvement show would hammer out a series. It has waterfront. And don't forget the oak trees.
Managed correctly, it could accommodate the full "want list" of upward, mobile home-buyers with disposable income: the convenience of downtown living with a small-town feel, good schools, youth recreation and the ability to walk to vibrant eateries, watering holes and appealing shops. Not just hair salons.
So why does Safety Harbor leadership work so hard to continually paint mustaches on itself, now actually preparing to vote on an amendment that will devalue residents' property values by limiting downtown density and making downtown less desirable to prospective new businesses and residents?
Easy. Because, instead of looking ahead and positioning for the future, this town spends too much effort holding on to the past.
We have finally reached the edge of a cliff with that thinking. Safety Harbor has proven it can save a tree, now it needs to prove it can save itself.
Otherwise, it will soon be too late and all that untapped potential will be left unfulfilled and Safety Harbor's claim to fame can forever be "Conveniently located to Oldsmar!"
If not that, then maybe "Safety Harbor: Trees give us wood!"
"Regardless of the individual changes, the aggregate intention and result in every instance is to LIMIT, and/or reduce density," architect Victor Curti says of Safety Harbor's recent current leadership direction.
"The appropriate direction for the downtown district, according to researchers, urban planners and experts that have spent the last 30 years developing New Urbanistic Strategies would be to ENCOURAGE density."
Curti's knows of what he speaks. Before relocating from Pittsburgh to Safety Harbor two years ago Curti specialized in urban planning. His credentials include having worked directly with the City of Pittsburgh's Housing Authority and City Urban Redevelopment Authority. Also, he volunteered time to serve as president of a citizens group working to revitalize Pittsburgh's Alpha Terrace Historic District, an architecturally significant but neglected area. Currently, his firm specializes in high-end residential and small-scale community design.
Those credentials make his next observation extremely sobering.
"Safety Harbor is going backward," Curti said.
Gaze no farther than the upcoming May 2 City Commission meeting to prove Curti's point.
Because two new homes were recently built at the corner of 3rd St. and 7th Ave. South, on ground that many, many years ago was originally plotted as two legal lots but had previously been occupied by a single structure, the roadblock du jour for anti-grown will be a vote to eliminate that from ever happening again.
After a 6-1 recommendation by the Planning and Zoning Board, the City Commission next month will vote on whether to automatically turn two legal non-conforming lots into one if a single existing home on that site is ever demolished.
All in the name of preventing an increase in downtown density and potential redevelopment.
Really? Other than increased density, what would be the first log on the fire to fuel a downtown's redevelopment?
Instead, the city commission essentially will vote on whether to take money out of selected homeowners' pockets by devaluing their property.
Since there appears to be no more than a handful of properties in town that would be effected by such a change in bylaws, to some it is "no big deal" — easy to say, unless, of course, you happen to be one of those property owners getting sucker punched.
But — Warning! Warning! — this is just another step in the direction Safety Harbor has been steadily moving. Only this one is a dandy, its unfairness obvious to anyone with eyes open — a misguided move that could cost a targeted homeowner as much as $100,000 or more in land value.
What's next? Restrictions on the size of the home you desire? Increased setbacks designed to discourage new construction? Don't laugh. Both ideas are being pushed.
Now, full disclosure: I am the previous owner of the corner of 3rd St and 7th Ave. South. I am the one guilty as charged of tearing down a insect-, rodent-infested, animal-urine scented hellhole, where the previous owners' family had lived for the previous six months WITHOUT electrical power, and making room for two Bay To Bay Properties homes.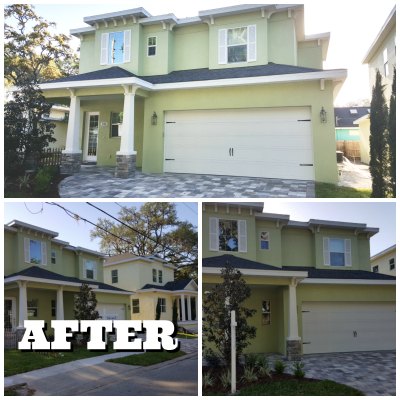 I think the new homes are beautiful. I think they are something downtown development could build on. I think they have drastically increased property values for my entire neighborhood.
And I know as fact that in the land's previous state, it brought the city $800 in annual property taxes. The two new homes should generate about $8,000 for the city.
That's a win. Maybe that money can help finish the Waterfront Park.
Except, not everyone seems to agree.
In response to Jeff Rosenfield's Safety Harbor Connect report on the P&Z meeting in which the board endorsed the sucker punch to property owners, came this posted comment: "Most of us are not here to make money … only want to enjoy our quaint, small town without having it ruined by greed."
To which I say, Michelangelo's David has more legs to stand on than that argument.
So I repeat my original response.
In that case, to all who share such thinking, I make an offer: If benefiting from hard work and investment risks are not important, and you do not care about future property values, nor this town's future prosperity, I will gladly buy your home tomorrow for $70,000 under appraised value.
Any takers?
It is not greed to have pride in ownership. It is not greed to care for property and improve its curb appeal for yourself and the neighborhood. It is not greed to seek planned growth that will benefit downtown merchants, attract additional shops, and bring new residents and money into city coffers (hence, improving city services and quality of living.) It is not greed to expect change with the times. It is not greed to want to see Safety Harbor improve itself.
It's simply being sensible.
~~ by Mick Elliott ~~