Zodrow, Hooper Win Safety Harbor City Commission Seats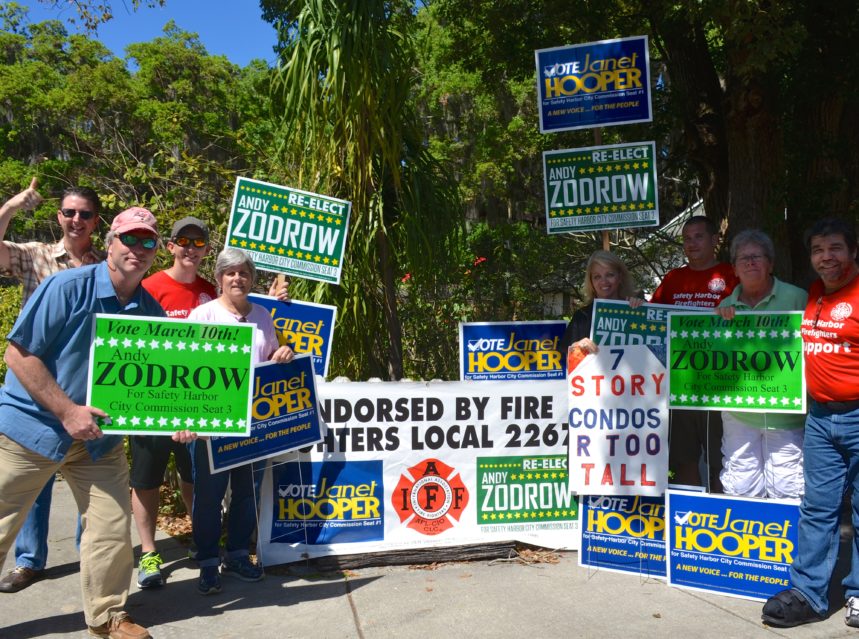 After a slow start to election day, Andy Zodrow and Janet Hooper won the two open Safety Harbor City Commission seats in dramatic fashion on Tuesday, as both candidates pulled out close victories by the time the final poll results came in.
Zodrow, the Seat 3 incumbent, held off former Safety Harbor mayor and city commissioner Joe Ayoub to earn reelection by less than 100 votes despite trailing by more 125 votes after four of the seven precincts had reported.
Hooper, the director of the Mattie Williams Neighborhood Family Center, also erased an early deficit, ultimately winning the race against Planning and Zoning Board chair Chris Logan for Seat #1 by nearly 200 votes.
Here's a look at the unofficial vote totals, as reported on the Pinellas County Supervisor of Elections website:
Safety Harbor City Commission Seat #3:
Joe Ayoub – 1,867 (48.85%)
Andy Zodrow – 1,955 (51.15%)
Safety Harbor City Commission Seat #1:
Janet Hooper – 1,998 (52.58%)
Chris Logan – 1,802 (47.42)
After the final results came in at around 7:20 p.m., the winning candidates, who had gathered with their supporters at Tapping the Vine restaurant, expressed their thoughts over what had been a long and sometimes arduous campaign.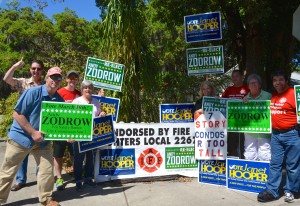 "It was a long haul, quite a fight," Hooper, who as the head of the nonprofit was a target for critics armed with conflict of interest claims, told Safety Harbor Connect.
"But the reality is, I'm grateful the residents chose me to serve them and I intend to serve every one of them to the best of my abilities for the next three years."
Zodrow, who had held Seat #3 for a year after winning the special election last March, said he was happy to get reelected and that the contentious race was finally over.
"I feel great, happy to have the race over with," he said.
"It was a grueling, long campaign, and now I'm looking forward to serving the citizens of Safety Harbor for another three years."
A few blocks away at the Harborita Cantina, Ayoub and Logan made their concession speeches to their crowd of supporters.
"We fought a great fight," Ayoub said. "I lost by a 85 votes and Chris lost by a little more than 100 votes."
"I want to say congratulations to the winners. I hope they do a great job for the City of Safety Harbor."
"This campaign took a lot of work – I mean a lot of work – and I'm glad it's over," Logan said. "Good luck to the winners."
Zodrow and Hooper will be sworn in to their respective seats during the City Commission meeting on April 6, 2015.
In addition to the two commission seats, there were six amendments to the city's charter on the ballot. Five of the six amendments passed, each by garnering more than 60% of the votes cast. The results are as follows:
Amended Charter – YES (61%)
Repeal of Prohibition on Simultaneous Annexation and Zoning of Single Property – NO (51%)
Acknowledgement of Applicability of State Code of Ethics to the City – YES (90%)
Commencement of Term of Newly Elected Commissioners and Term of Office of Vice Mayor – YES (92%)
Initiative and Referendum – YES (69%)
City Manager Residency Requirement – YES (77%)
Stay with Safety Harbor Connect for further coverage of the 2015 municipal election, including a breakdown of the amendments, in the coming days.
Related content: