New Commissioners To Be Sworn In Earlier Than Expected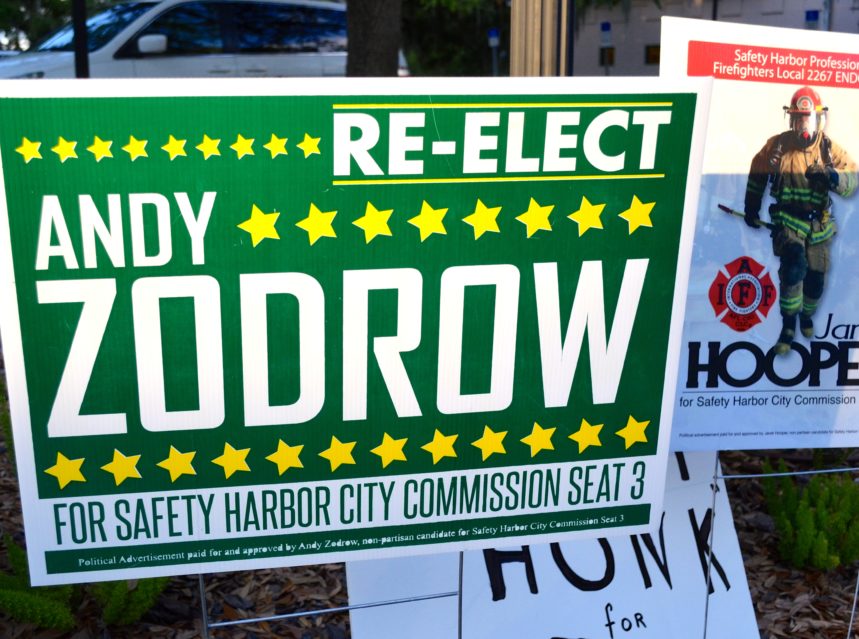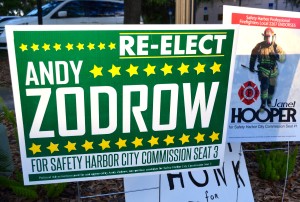 In a fitting finale to what was considered a unique 2015 municipal election in Safety Harbor, the three *new City Commissioners – Andy Zodrow (Seat 3), Janet Hooper (Seat 1) and Cliff Merz (Seat 2) –  will be sworn in during the the next commission meeting on Monday, March 16.
Typically, new commissioners are sworn in at the beginning of the second meeting following the election, because it normally takes at least 10 days to certify the results of federal and statewide elections.
But with no overseas ballots to count, plus an early absentee ballot deadline for the eight municipal elections that were held on Tuesday, the Pinellas County Supervisor of Elections needed just two days to certify this year's results.
And according to guidelines set forth in Section 21 of the City of Safety Harbor municipal code, the new commissioners must be sworn in immediately:
At the first regular meeting following certification of the results of a regular election, the Commission shall meet at the usual place for holding meetings of the Commission, at which time the newly elected Commissioners shall assume the duties of their respective offices. At such meeting the Mayor-Commissioner shall appoint one (1) of the four (4) Commissioners as Vice Mayor [vice-mayor]…
When you combine that requirement with the one that forces outgoing commissioners to vote on all Old Business agenda items before leaving office, that means a city commissioner swap will take place during the middle of Monday night's meeting.
"After the outgoing commissioners, which in this case is just one, Commissioner Rick Blake, vote on the outstanding Consent Agenda and Old Business items, there will be a swearing in ceremony for Commissioners Zodrow, Hooper and Merz," City Manager Matt Spoor told Safety Harbor Connect.
"The new commission will then take over and hear the remainder of the meeting agenda."
Spoor said the quick turnaround caused quite a bit of chaos among City staff on Friday, thanks to the major reconfiguring of Monday night's agenda.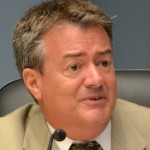 "Two days is basically unheard of as a timeframe to certify election results," he said. "It made for a very hectic day today on the heels of what has been a very hectic election season."
"But I told the staff it was better to learn about the change on Friday than on Monday before the meeting!"
The Safety Harbor City Commission meeting, featuring a sendoff for Commissioner Blake and the swearing in of the three City Commissioners, is scheduled to begin at 7:30 p.m. on Monday, March 16 at Safety Harbor City Hall, located at 750 Main Street.
*Although Commissioner Zodrow was the Seat 3 incumbent and Commissioner Merz ran unopposed for Seat 2, they both must be sworn in, just like every new commission member.
Related content:
Ed. Note: Commissioner Rick Blake owns the parent company of Safety Harbor Connect.com