Safety Harbor Inspired Planners bring positive ideas, change to community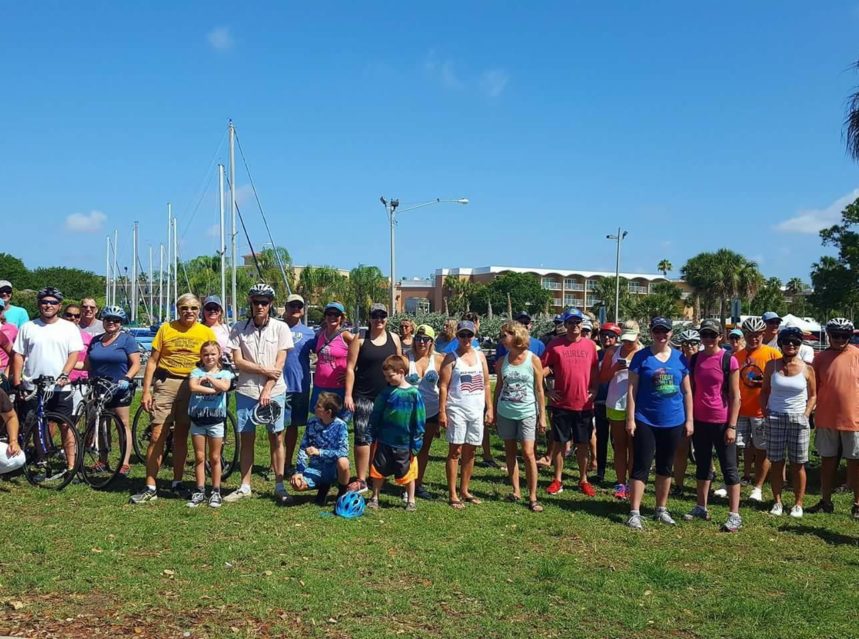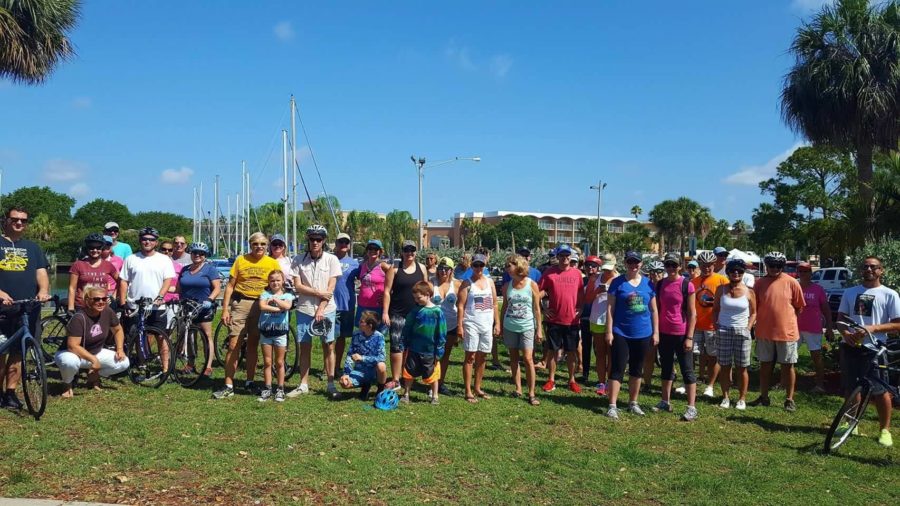 More than 100 men, women and children participated in a bicycle scavenger hunt in downtown Safety Harbor on Memorial Day weekend.
To say the turnout was surprising would be an understatement, considering the event was dreamed up just a few weeks prior to the Sunday, May 28 deadline.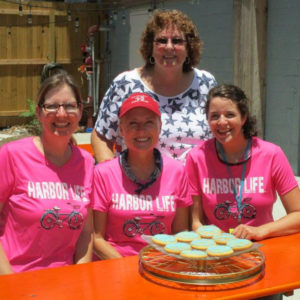 "Based on some inquiries via Facebook and people saying they were going on the event page, I started to feel like we might get more than the 20-30 people we originally envisioned," event co-organizer Lorraine Duffy Suarez told Safety Harbor Connect via email. "I speculated…hmm maybe 70 people might come."
"We had them sign a waiver form and counted 90 or so, but at the end of the event, those who took part received one raffle ticket each and we had over 100 tickets in the bin."
The unexpected turnout is a credit to both the appeal of the idea and the ingenuity of those behind it—a group called Safety Harbor Inspirited Planners, or SHIP.
Comprised of four local planners—longtime Safety Harbor Planning and Zoning Board member Tammy Vrana, current P&Z member Ella Crandell, Clearwater urban planner Lauren Matzke and Suarez, a former Hillsborough County Schools planner—SHIP's mission is "to facilitate discussion and build community awareness around a variety of topics."
"Tammy and I have known each other a VERY long time and when I moved to town in late 2013 we started talking about DOING something to help move the community along in a positive way," Suarez explained, adding that in 2014/15, she and Vrana helped the City complete the application for the Healthy Weight Community Champion designation from the Florida Surgeon General.
"The representative from Florida Dept. of Health presented the certificate to the Commission and said it was the FIRST time she had seen residents get involved in that process. Tammy and I thought we could use that designation as a first step towards putting a "health emphasis" on the City, a healthy city movement of sorts."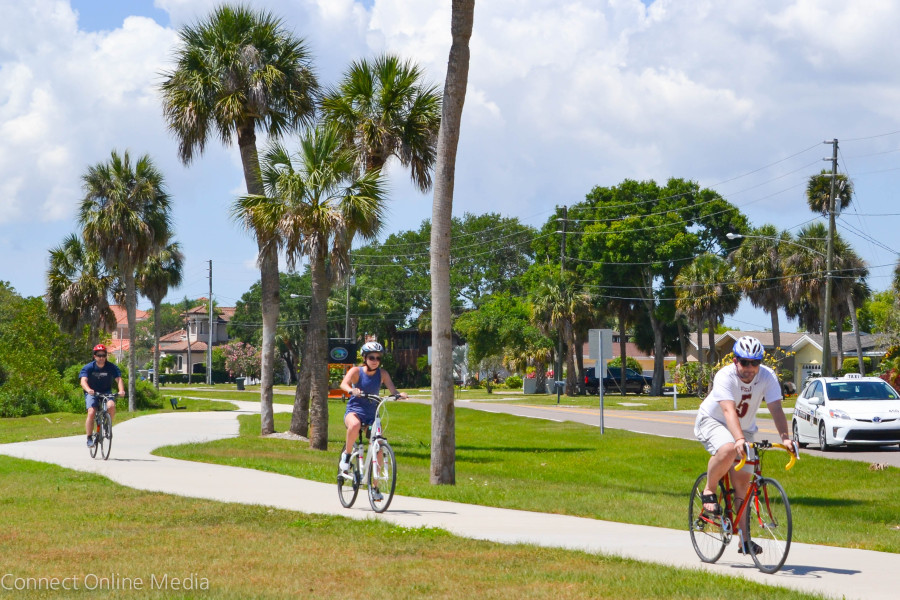 According to Vrana, who served on the P&Z Board for more than 10 years and is a current member of Forward Pinellas, one of the group's main goals is the city's streets, especially those connecting neighborhoods to downtown.
"Compared to other places, Safety Harbor has a great environment for walking and biking, but there are some areas that could be better," Vrana said via email. "SR 590, which traverses Safety Harbor from one end to the other, could be a future SHIP focus. We also think a trail connection between Safety Harbor and Oldsmar's trail network makes a lot of sense."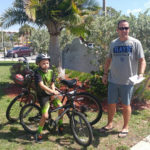 "SHIP's goal is to bring together other residents and businesses that share our vision and passion so we can build a bigger voice (and funding) for walk and bike-friendly streets," she said, noting, "The scavenger hunt showed us that Safety Harbor wants to bike!"
One of the ingenious elements of the scavenger hunt is the fact that not only was it fun, with groups of friends and family members riding around town snapping photos of items on the list, but it also served as an information gathering tool for SHIP's ongoing efforts.
"One of the things the hunters had to capture was something that could make biking easier in the Harbor," Suarez wrote. "At the end of the event we had a big pad for folks to write on to share their experiences and capture the good and bad in addition to their pictures."
"Being planners we never miss a chance to have citizens give us input," she added. "As planners in the world of local government, one thing we all know is that local governments can't SOLVE everything and can't BE everything for a community. The COMMUNITY can pitch in too."
While the scavenger hunt was an unqualified success, with a follow-up already in the works, it's far from the only initiative SHIP is involved in.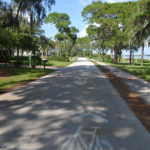 In addition to participating in community cleanups on Ninth Avenue last month and at the Waterfront Park later this month, SHIP helped with the City of Clearwater's successful application for a Complete Streets Grant, and the group will assist with a Walk Audit Pilot and training session to be conducted by Forward Pinellas, whose executive director, Whit Blanton, is a Harborite and big proponent of the group.
Suarez said the group is already seeing the results of some of their efforts in town.
"The City did a few things that MAY have been inspired by the "white paper," she said of their work on the Healthy Weight application.
"Sharrows painted on N. Bayshore, driver feedback signs installed on 7th St. South near the park and a few painted crosswalks, even a few more of the Rapid Rectangular Flashing Beacon crosswalks went up. And in March, the NEW Commission supported a goal related to Walkability/Bicycling!"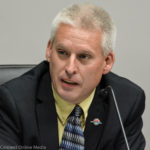 Indeed, local officials, including Commissioner Scott Long, City Manager Matt Spoor and Mayor Joe Ayoub, have been advocates of SHIP's efforts.
"What Safety Harbor Inspired Planners has accomplished in such a short time is, well, inspiring," Long said via email. "Its Bike Scavenger Hunt could have been simply a fun event or simply a fact-finding exercise, but SHIP found a way to hide the broccoli under the steak and create an event that had more than 100 people excited to explore Safety Harbor, and at the same time provide valuable feedback on things our city can do to make Safety Harbor more bicycle-friendly."
"As a City Commissioner, I'll tell you that it is always easier to help citizens who come to us with events already planned or thoughts already thought out, and from the scavenger hunt to trash clean-up days to the upcoming walking audit with Forward Pinellas, SHIP has helped make it easier for us to help them make Safety Harbor an even better place."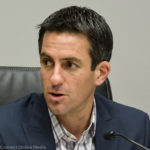 "We as a community as very lucky to have so many people that are willing to lend their expertise to our city," Ayoub told Safety Harbor Connect. That is what makes this city so special."
"The people involved with Safety Harbor Inspired Planners have a unique talent and we are fortunate to have them so engaged in our community and willing to make this city an even better city to live in."
With several initiatives on the docket and people clamoring for a bike scavenger hunt sequel, it appears SHIP is just starting to make a difference in Safety Harbor.
"Any good idea worth trying is something SHIP wants to be a part of, either in a lead or support role," Vrana said.
"As urban planners, we are especially passionate about the look, feel, and function of cities so initiatives that serve those ends in Safety Harbor are a natural fit for SHIP involvement."
Related content: