Safety Harbor Historical Society reenacts city's infamous bucket brigade, with kids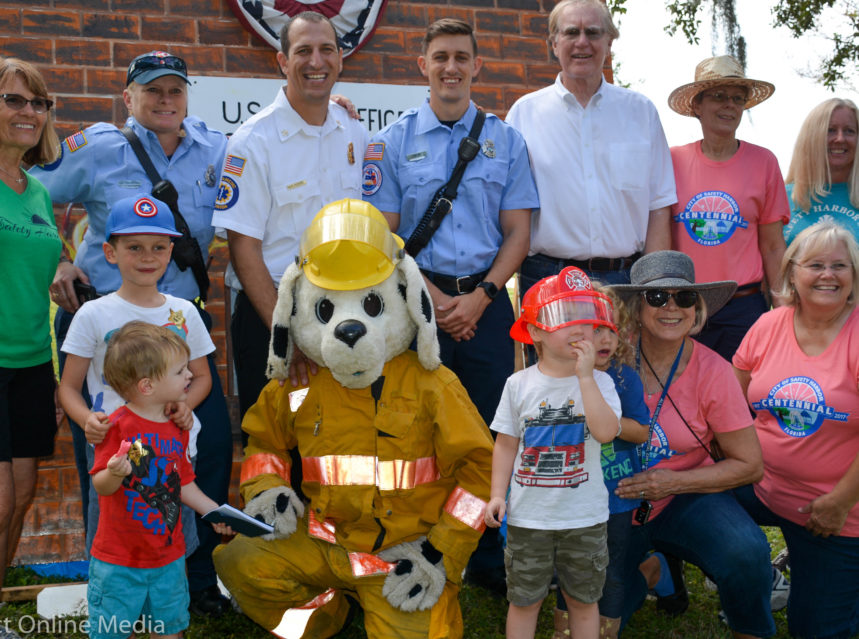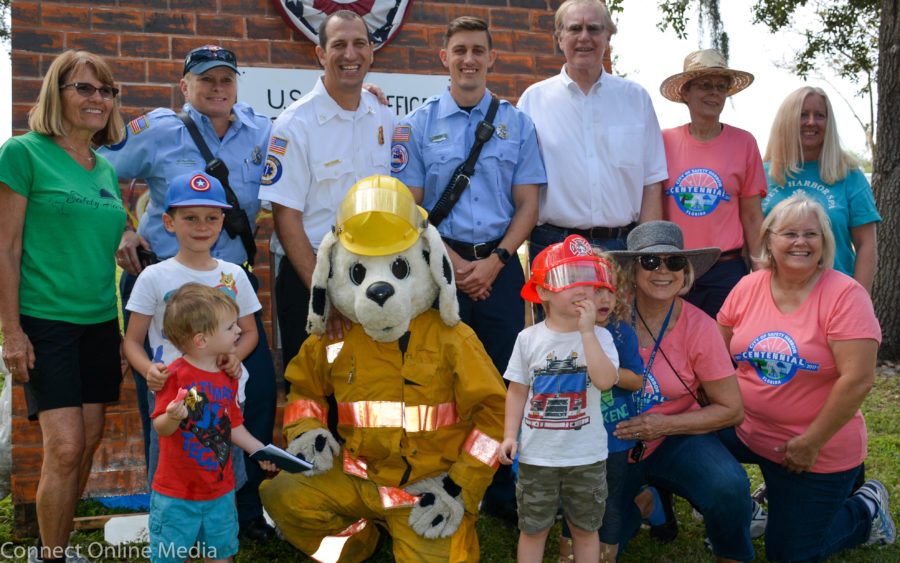 As the City of Safety Harbor celebrates its 100th birthday in 2017, several events are recognizing the city's history, beginning with a birthday cake on the date of incorporation in June and culminating with the Folk, Fruit and Brew Festival next month.
Last weekend, members of the Safety Harbor Historical Society turned another important event in the city's history—the infamous Great Fire of 1917 that burned many buildings on Main Street to the ground—into a fun and informative event by conducting a reenactment of the bucket brigade that called residents into action to help combat the blaze before it burned the all-important post office down to the ground.
"We want to make people aware of the historical significance of the event," SHHC founder and president Carol Zieres said, noting the fire, which was sparked by oily rags, took place before the recently incorporated city could form a fire department.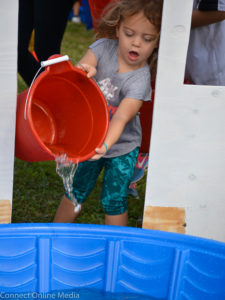 "A lot of people don't know that we had to completely rebuild Main Street and fight to save the post office, which was a very important building in the city in those days."
Using kids who were at City Park for the annual Truck N Play Day, Safety Harbor Fire Department Deputy Chief Tom Peters instructed the children in the age-old technique of firefighting, which involved scooping water into a bucket from a source and passing it down a line until the person closest to the blaze could dump the bucket on the flames.
While the event was a blast for the youngsters, it also served to teach them, and their parents, about the history of firefighting in the city.
"This fire "sparked" the interest in people being involved in firefighting in their community," Peters explained, pun intended.
Zeires added the brigade began after Clearwater firefighters refused to help battle the blaze, and residents tired of waiting for a squad from Tampa to make the trip across the bay to help save the day.
"The residents saw the fire was quickly spreading, so they formed a bucket brigade to help extinguish the fire," she said.
After the "fire", i.e. a fog machine mounted behind a plywood post office, was put out, Zieres handed out Life Savers candies to the kids, who stuck around to get hugs and autographs from the SHFD mascot, Sparky.
According to Zeires, the reenactment served its purpose.
"The objective was to educate the children about the Great Fire of 1917," she said, adding she wanted "to thank the fire department and city officials for the great teamwork in pulling this together."
Enjoy this gallery of photos from the Safety Harbor Historical Society's bucket brigade reenactment: