Three Safety Harbor sanitation workers recognized for being Good Samaritans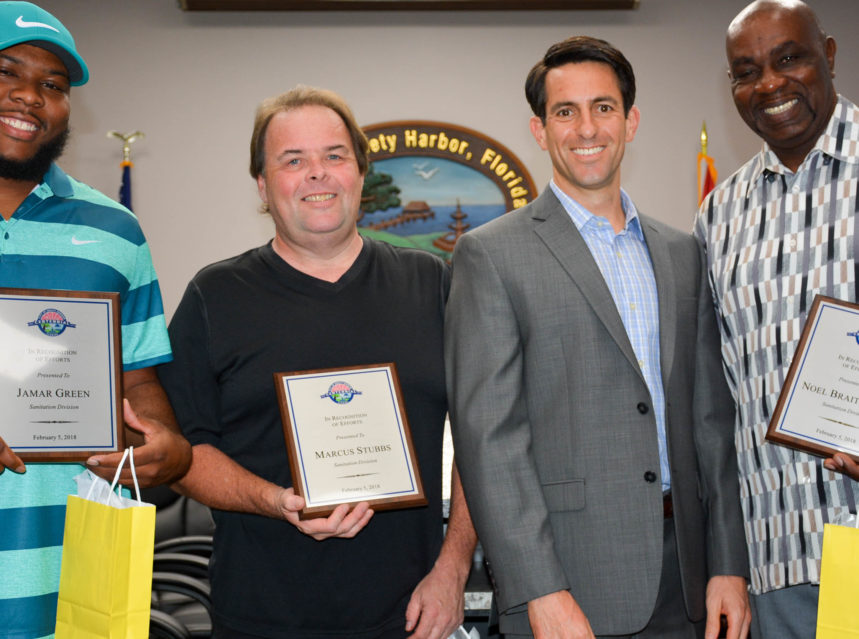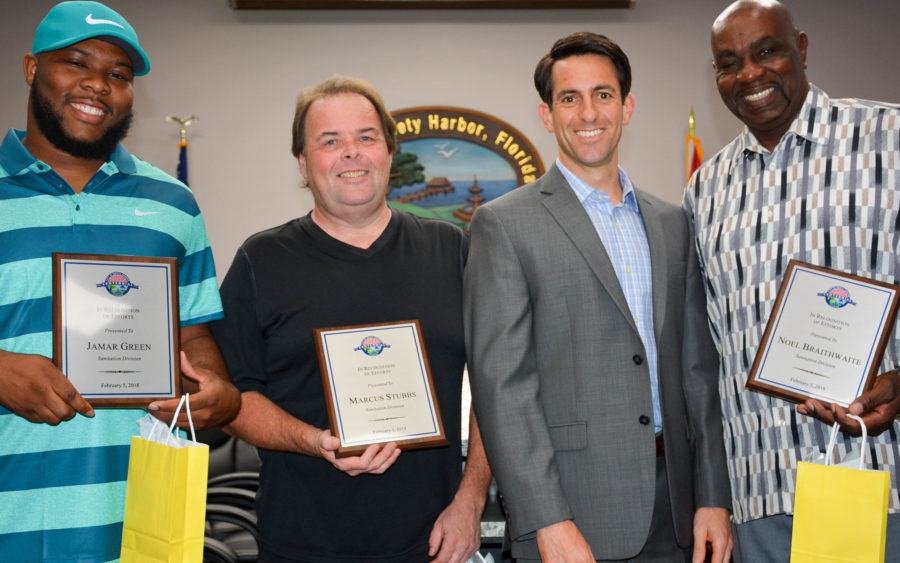 Three City of Safety Harbor workers were recently recognized for being Good Samaritans after they prevented a potential fire from spreading at a resident's home.
On January 18, Jamar Green, Noel Braithwaite and Marcus Stubbs were running a recycling truck in the Briar Creek subdivision when they saw sparks coming from a homeowner's electrical box.
According to Mayor Joe Ayoub, the quick thinking and actions of the employees helped the homeowners avoid a potentially disastrous situation.
"Jamar called 9-1-1 while Marcus alerted the occupants and Noel extinguished the flames," Ayoub explained during the City Commission meeting on Monday, February 5.
"Our employees kept things under control until the fire department arrived."
After reading part of a letter of commendation written by the city's fire marshal, Dave Pacheco, the mayor praised the trio for their efforts before presenting them each with a plaque and a gift certificate.
"Thank you, Noel, Marcus and Jamar. The City appreciates your efforts and, more importantly, for going above and beyond the call of duty in caring for City of Safety Harbor citizens and their property," Ayoub said.
Although all three employees declined to speak about their heroic actions, one expressed his disappointment at the lack of an edible reward in the gift bag.
"No chocolate?!" Braithwaite cracked, drawing a roar of laughter from the crowd and a smile from the mayor.
Related content: