This Weekend Is All About Wine And Writing!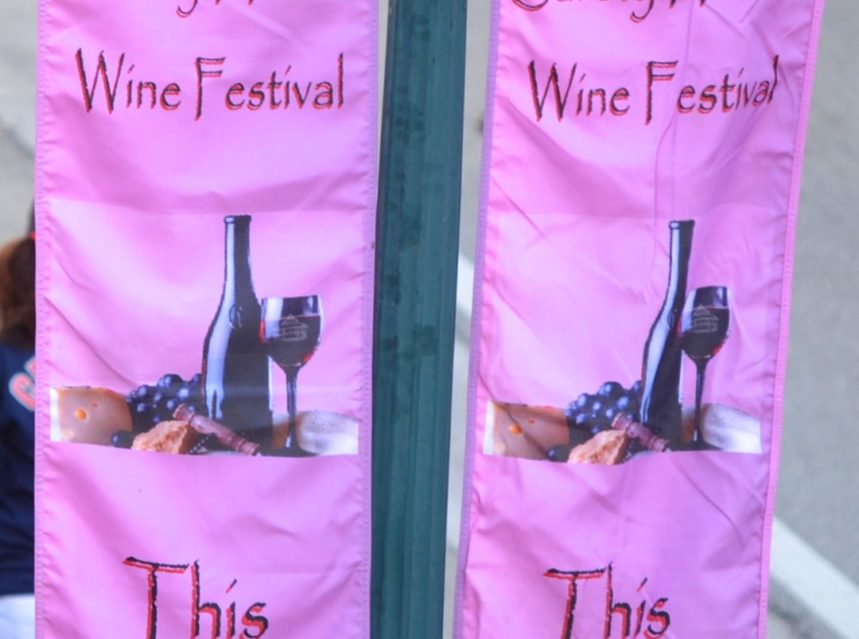 Grab your glass and make a toast, because Safety Harbor's 14th annual Wine Festival is here! As one of Safety Harbor's largest events, we can expect a huge turnout and a night of good times and great wines. Vendors, patrons, and over 100 types of wine will fill Main Street on Saturday, October 7th from 5:00 PM to 11:00 PM. Live music will fill the air as you stroll the strip with a glass in hand, an abundance of arts and crafts will be available, and great food can be enjoyed at the many restaurants that will be staying open late. Our Safety Harbor red carpet photo booth will have you feeling like a star; get a free Wine Fest photo taken out front of the Blake Real Estate office at 500 Main Street. It's really no wonder why this event grows with each passing year. Not just an enjoyable time for the wine connoisseurs or tired parents in need of a break, the Safety Harbor Wine Festival also acts as a night in which all proceeds benefit local charities and civic organizations too.
The Safety Harbor Writers and Poets Conference: A Focus On Craft, will be taking place on Sunday, October 8th and starts at 9:00 AM at the Safety Harbor Public Library. This full-day writing event will include keynote speakers Roy Peter Clark and Dr. Ray Arsenault, as well as a variety of great workshops hosted by some of the areas most talented writers and poets. Subjects and classes will range from plotting, poetry, sentence-level editing, to blogging and e-publishing. Rounding off the day of courses will be a book sale, poetry readings, and a free zine workshop taking place down the street at Sideshow, located at 737 Main Street.
Wine Festival
When: Saturday, November 7th from 5:00 PM – 11:00 PM
Where: Main Street (closed from 12:00 PM to 1:00 AM from 8th Avenue to Bayshore Boulevard)
Cost: Free admission. Drink tickets $5, Premium pours $10. Vendor food, and merchandise vary.
Contact: City of Safety Harbor, 727-724-1555
Safety Harbor Writers & Poets Conference 2015: A Focus On Craft
When: Sunday, November 8th from 9:00 AM – 7:00 PM
Where: Safety Harbor Public Library; 101 2nd Street North, Safety Harbor
Cost: $75 ($85 on the day of the event)
Contact: Safety Harbor Art & Music Center, 727-725-4018