Oldsmar Woman Runs 'Best Damn Race' With a Purpose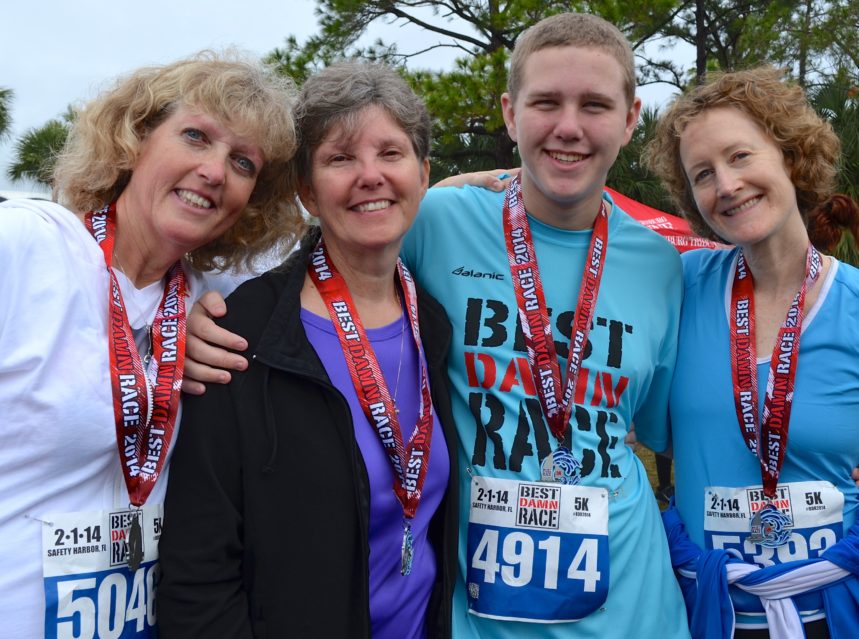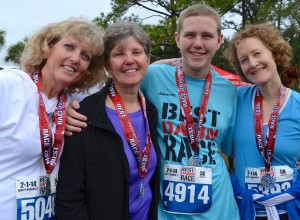 People run road races and marathons for various reasons, ranging from training for world class events to they just feel like doing it.
But many others run with a purpose or for a cause, entering events such as the Relay for Life or Susan G. Komen Race for the Cure as a show of support for those who have suffered from an affliction.
For Mindy Crawford of Oldsmar, she had a very specific reason for entering Saturday's Best Damn Race 5K – nearly two years ago, Crawford suffered a debilitating stroke, and entering the race was the latest step in her remarkable road to recovery.
"I had a stroke 22 months ago and I was completely paralyzed on my right side," Crawford told Safety Harbor Connect shortly after she crossed the finish line. "I couldn't speak and I couldn't see. I lost 50 pounds."
"But gradually I got myself turned around and worked my way back," she added. "When I heard about this race, I decided to enter my first 5k."
Crawford was joined by her sister, Heidi Loughram, who lives in Ohio, as well as her friend, Annie Stobbs and her 16-year-old son, Cuinn, who entered his first official 5k as a show of solidarity for his mom.
Loghram said her sister's recovery has been remarkable, a testament to her will to live and uncommon mental strength.
"She's set such a remarkable example, not only for her friends and family, but for those everywhere who have suffered strokes," she said.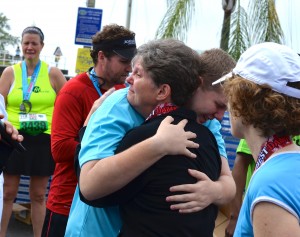 Crawford and her supporters didn't come close to the leaders in their age category; Stobbs and Loughran were at the bottom of their bracket, while Mindy finished last in the Female 55-59 group (Cuinn did place fourth out of nine entrants in the Male 15-17 category.)
But Cuinn, who enjoyed a teary embrace with his mom after they crossed the finish line, said this wasn't about winning or putting up a great time.
"This is my first official race, and I just wanted to do it to show support for my mom," he said.
Asked how he felt after accomplishing what they set out to do, Cuinn was thinking only about his mom again.
"I just feel so happy for her right now," he said.
Related: