Grammy winner Fantastic Negrito infuses 2017 Songfest with funk and soul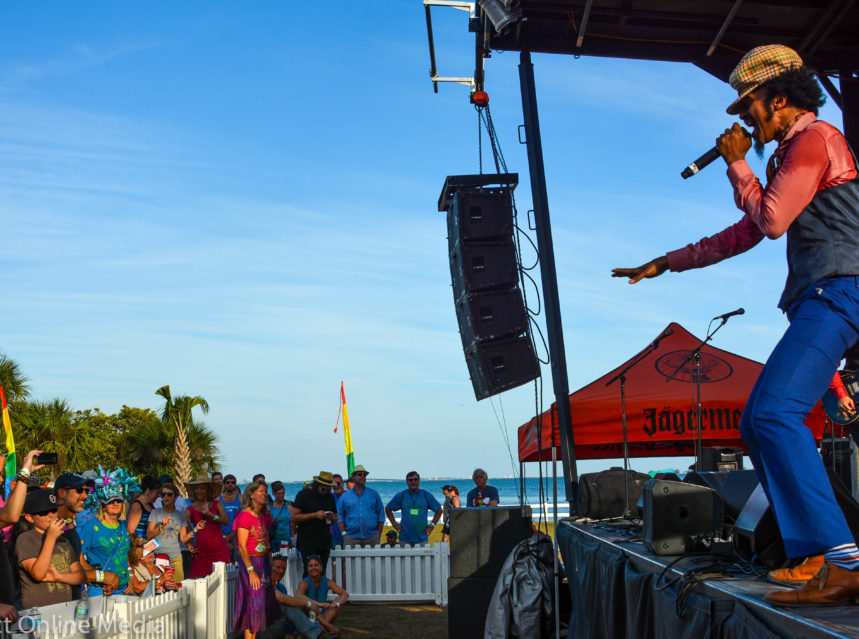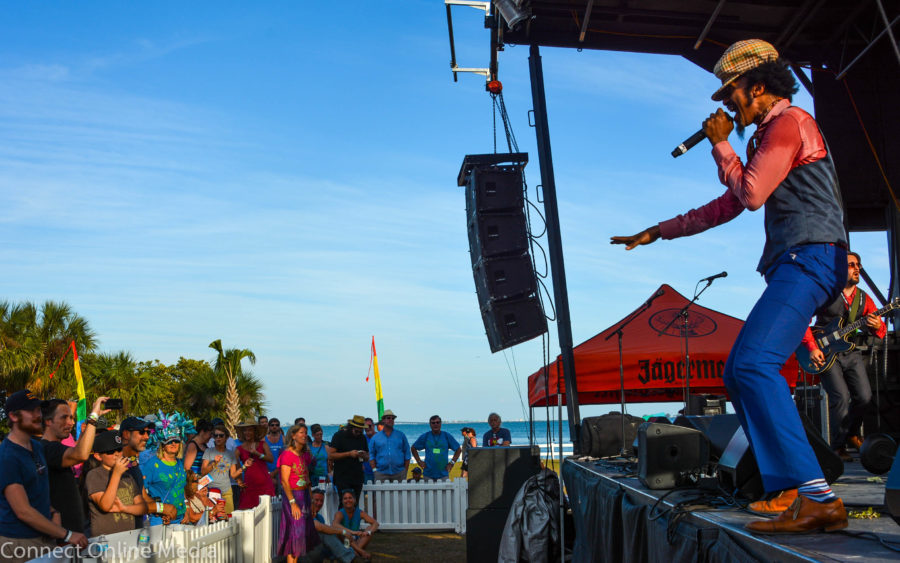 Four years in, written words are not enough to describe the Safety Harbor Songfest—at this point, the variety of sights and sounds coming from the city's Waterfront Park over the course of the two-day art and music festival speak for themselves.
Thanks to a stellar lineup comprised of top-flight musical acts, both well-known and relatively unknown, ideal (if slightly warm) weather and a festive atmosphere, the 2017 Safety Harbor Songfest was a huge success, cementing the event's status as one of the signature music festivals in the state.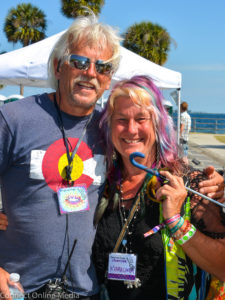 "We're super excited that we got to showcase at least 10 bands that have never played anywhere in Florida or the southeast United States," festival cofounder Kiaralinda told Safety Harbor Connect via email.
"Most festival artists got to see the Safety Harbor Art and Music Center, which this festival is a fundraiser for, and many of the festival artists this year said they are interested in playing at the center as well as becoming Artist in Residence."
While the fourth installment of Songfest featured the typically excellent and diverse lineup concert goers have come to expect from Kiaralinda and partner Todd Ramquist, including Rising Appalachia, the Wood Brothers, Magic Giant and spoken word poet Shane Koyzcan, the highlight this year was the performance by recent Grammy winner Fantastic Negrito.
Negrito, born Xavier Amin Dphrepaulezz in Massachusetts, was raised in Oakland, where he survived the mean streets and a near fatal car accident to become a multi-faceted, award winning musician, and he infused the 2017 edition of Songfest with a serious dose of funk and soul on Saturday, using a stage presence reminiscent of James Brown and Prince, along timely lyrics and pulse-pounding beats, to work the capacity crowd into a frenzy.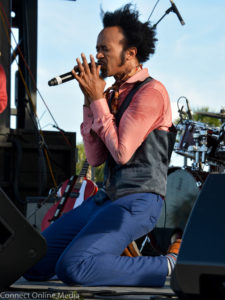 At times playful and combative, serious and silly, the performance is being called one of the most memorable in the city's history, a key "get" for the event organizers.
"More than any year we heard a million 'thank you's' and a million people raving about LOVING Fantastic Negrito, the band that just won the Grammy award for best blues album this year," Kiaralinda said.
"Bobbie Dusenbery and Todd worked really hard to get the band here before he even won the Grammy, and they succeeded. Wow was that hard work that paid off. Yowza!!!!!!!"
Following his 75-minute set, where he communicated with the audience through provocative and playful words and lyrics as well as seductive dance moves, the nattily clad Negrito mingled with fans for nearly as long, thanks to a lengthy line of admirers who couldn't get enough of the charismatic performer.
When he finally finished, he took a minute to talk about his first appearance in Safety Harbor.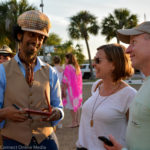 "I've never been to Safety Harbor before," the 48-year-old artist told Safety Harbor Connect. "I played with (Soundgarden founder) Chris Cornell in Clearwater once, and I loved it, but I've never been to this town before today."
"But this is a cool place," he added. "It's got a great vibe, great atmosphere and great people. I really like it here."
The artists weren't the only ones enjoying Safety Harbor for the first time.
Festival goers came from around the state and across the country to catch their favorite artists while enjoying all the amenities the city has to offer.
"I came here for the festival last year, and it was so good, I decided to come back," Dallas resident Susan King, who has family in Safety Harbor, said as she listened to artists performing at the marina stage in Veteran's Park.
"The music is amazing and the atmosphere is gorgeous. How can you go wrong?!"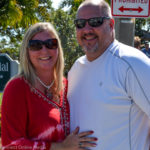 One couple even decided to spend their first anniversary in town after hearing about Songfest online.
"We're loving the vibe," Apollo Beach resident Sam Kabel, who along with her husband, Scott, visited various eating, dining and shopping establishments in town during their weekend stay.
"We could feel it immediately as soon as we got here."
"Food, music and booze," Scott added. "What else do you need?!"
Enjoy this massive photo gallery showcasing the many colorful images for the 2017 Safety Harbor Songfest:
Related content: