5th annual Safety Harbor Songfest set for this Saturday, April 7, 2018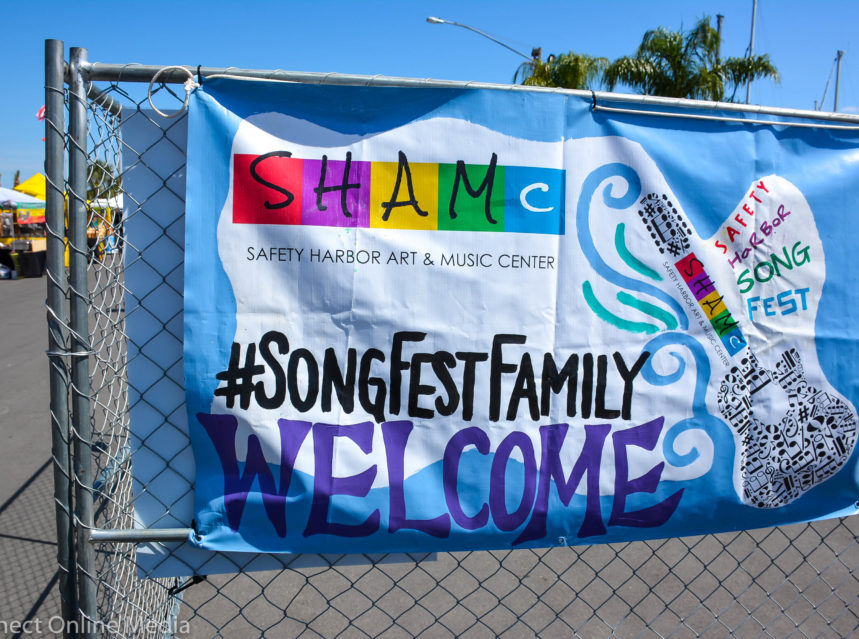 The 5th annual Safety Harbor Songfest is set for this Saturday, April 7, from noon until 10:00 p.m. at the city's Waterfront Park.
Fourteen acts are scheduled to perform on the two marina stages, including Grammy-winning headliner Fantastic Negrito as well as Josh Ritter, EZ-RA from Black Taxi, the Betty Fox Band and local favorite the Jonnie Morgan Band.
Tickets for the festival run $35 in advance and $40 at the door, and the event will also feature food and drink, arts and crafts and other exciting forms of entertainment spread throughout the park grounds. (Note: vendors will not set up on Veterans Memorial Lane this year.)
While the fifth edition of Songfest has notably been scaled back to a single day this year due to cost and logistics, organizers Kiralinda and Todd Ramquist promise this edition will be as fun and entertaining as ever.
"This being our fifth year we've figured everything out, logistically, now, and we knew it would be easier to do a one-day event," Ramquist said by phone this week amid a huge media blitz that included multiple radio and TV spots.
"We've gone from 320 volunteers last year to 170 this year, and now there is less stress on everyone, including us!"
While it remains to be seen if going to a single-day event that's wholly contained at the park will be a successful change or not, there's little doubt Songfest's loaded lineup of talent and activities will be as entertaining as ever, including headliner Fantastic Negrito, a Grammy-winning singer-songwriter who wowed the crowd with his performance at the 2017 Songfest.
According to Ramquist, the Oakland-based artist has taken a shine to Safety Harbor following several local performances over the past year.
"I heard he was quoted as saying he's starting to feel like Safety Harbor is his second home," Ramquist said of Negrito, who was born Xavier Amin Dphrepaulezz and won the 2017 Best Contemporary Blues Album Grammy for The Last Days of Oakland.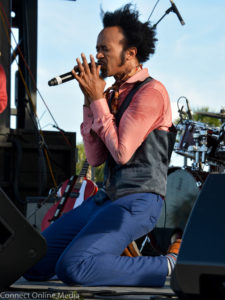 "In fact, he's coming in a day early to do some community outreach work, and he told us he's really excited to perform at Songfest again."
In addition to the bluesy-funky sounds of Fantastic Negrito, the 2018 Safety Harbor Songfest will once again feature an eclectic mix of well-known and up-and-coming talent, including Ritter, a singer-songwriter-novelist who recently released his ninth album, and Michael Glabicki, the lead singer of the popular Pittsburgh band, Rusted Root.
"I've heard some people say that they would like to come to Songfest, but they don't know any of the acts," Kiaralinda said.
"I respond by telling them that's one of the great things about the show—it opens your eyes to new and exciting music. A lot of people have found their new favorite bands after attending Songfest!"
As is to be expected with an event put on by the folks behind the Safety Harbor Art and Music Center, this year's Songfest will also feature a colorful array of artists, performers and cool, community-themed projects in addition to the music.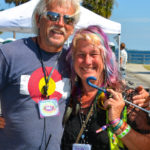 "We'll have graffiti artists, belly dancers, kites, balloons, face painters, bubbles, circus performers, artists-in-the-round…" Ramquist said, naming a few of the activities that will be taking place Saturday.
"And near the wine and art lounge we'll have local artists painting on large canvases that will be sold through a silent auction, and we're building a cube near the space that the community will be invited to paint," Kiaralinda added.
It all adds up to what should be a day packed full of art, music and entertainment set against the glorious backdrop of the scenic Waterfront Park.
"This is the biggest party that we throw as a fundraiser for SHAMC," Kiaralinda said.
"It allows us to do all the other things we do at the center throughout the year."
"We're excited, and we're ready for it to start!" Ramquist said.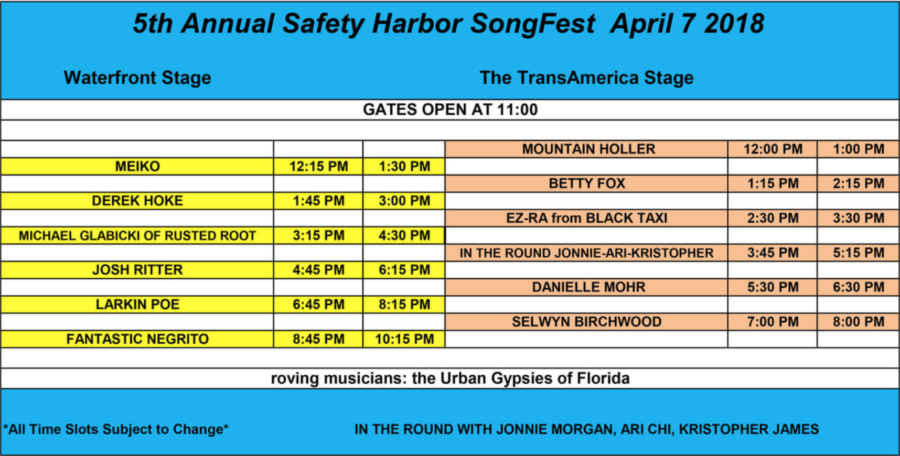 If you go:
What: 5th annual Safety Harbor Songfest
When: Saturday, Apr. 7, 2018 noon-10:00 p.m.
Where: Safety Harbor Waterfront Park, Veterans Memorial Lane
Details: The fifth edition of Safety Harbor Songfest features a lineup packed with nationally-known and up-and-coming recording artists, including Grammy winner Fantastic Negrito, Josh Ritter, the Betty Fox Band and EZ-RA from Black Taxi. In addition to the music, the park will be filled with artists, acrobats, face painters and community art displays, plus food and beer and merchandise vendors.
Cost: Tickets are $35 in advance, $40 the day of the show, and can be purchased here.
Info: Visit the Safety Harbor Art and Music Center website for more information
Related content: