10th Annual Taste of Safety Harbor set for Monday, Jan. 18, 2016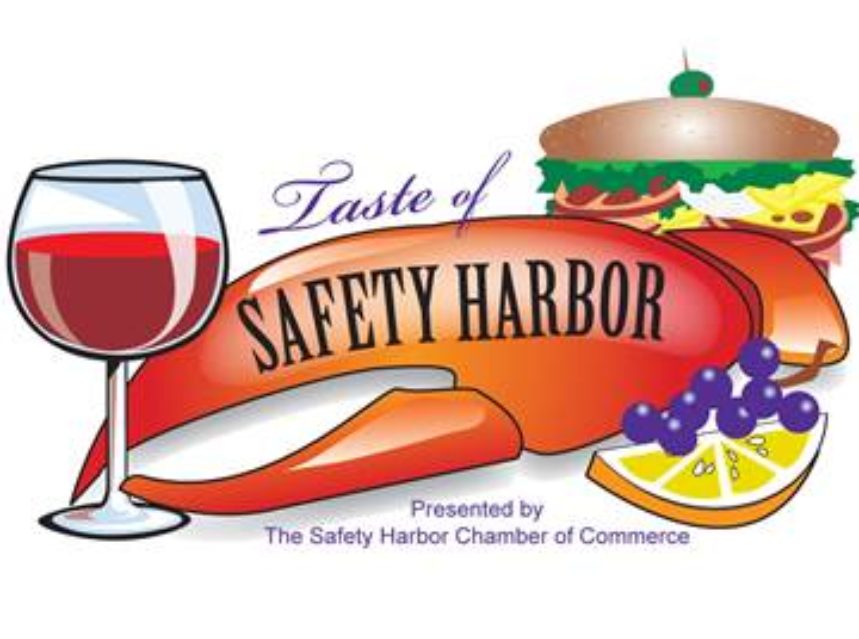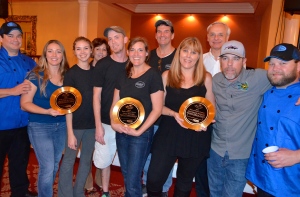 The 10th annual Taste of Safety Harbor takes place this Monday, Jan. 18, from 5:30-8:30 p.m. at the Safety Harbor Resort and Spa.
The popular event features food and drink samples from nearly two dozen local restaurants and bars, plus a signature beer from Sea Dog Brewery, a silent auction, a 50/50 benefit raffle, "best of" awards and more.
Sponsored by the Safety Harbor Chamber of Commerce, "Taste", as it's affectionately known, has grown in size and popularity over the past few years, and organizers expect that trend to continue this year.
"The 10th Annual Taste of Safety Harbor is upon us and we have a spectacular evening planned for the community's enjoyment," chamber executive director Susan Petersen said via email.
"The Chamber will showcase its finest food and beverage establishments who will be offering main dish, dessert, wine and beer samplings."
Here's an alphabetical list of the establishments will be represented at the 2016 Taste of Safety Harbor: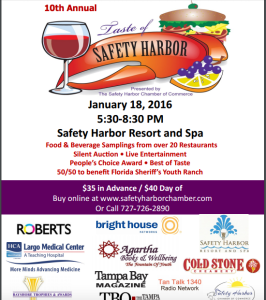 580 Sports Bar & Grill
Bar Fly/Saltwater Grill
Carmel Café
Cold Stone Creamery
Crooked Thumb Brewery
Cuvee 103
Eds Fine Wines
Maggio's Pizza Bistro
Marker 39
Nolan's Pub
Safety Harbor Resort & Spa
Sam's Club
Sea Dog Brewery
Southern Fresh
The Sandwich on Main
Whistle Stop Bar & Grill
In addition to the People's Choice Award that is voted upon by attendees, this year organizers have added a Best of Taste award selected by a panel of judges, including Safety Harbor Mayor Andy Steingold.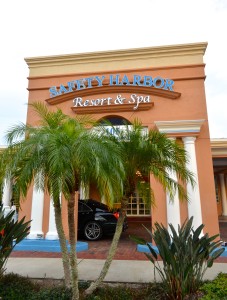 Also, Aaron Fodiman of Tampa Bay Magazine will be honored with a lifetime achievement award, and WTIS AM 1110 radio personality Pete O'Shea will be the emcee for the evening.
And for the second year in a row, Sea Dog Brewery has produced a special brew for the event; this one is called "TEN", and will be available for everyone to sample.
Tickets for the 10th annual Taste of Safety Harbor cost $35 in advance and $45 the day of the event.
Petersen noted that tickets are being sold in a limited quantity this year, so those who wish to go shouldn't wait to purchase them.
"We have limited ticket sales this year, and we made some layout changes to insure an enjoyable evening for all," she explained.
"Tickets are selling fast and will probably sell out prior to the event, so go online today to purchase at www.safetyharborchamber.com or call 727-726-2890."
If you go:
What: 10th annual Taste of Safety Harbor
When: Monday, Jan. 18, 2016, 5:30-8:30 p.m.
Where: Safety Harbor Resort and Spa, 105 N. Bayshore Dr.
Details: The 10th edition of the Taste of Safety Harbor will feature food and drink samples from nearly two dozen local establishments, plus a silent auction, live entertainment, a 50/50 charity raffle, awards presentations, a signature beer and more.
Cost: Tickets are $35 in advance, $45 day of the event
Info: www.safetyharborchamber.com or call 727-726-2890."
Related content: