New Beer Specially Brewed For 2015 Taste of Safety Harbor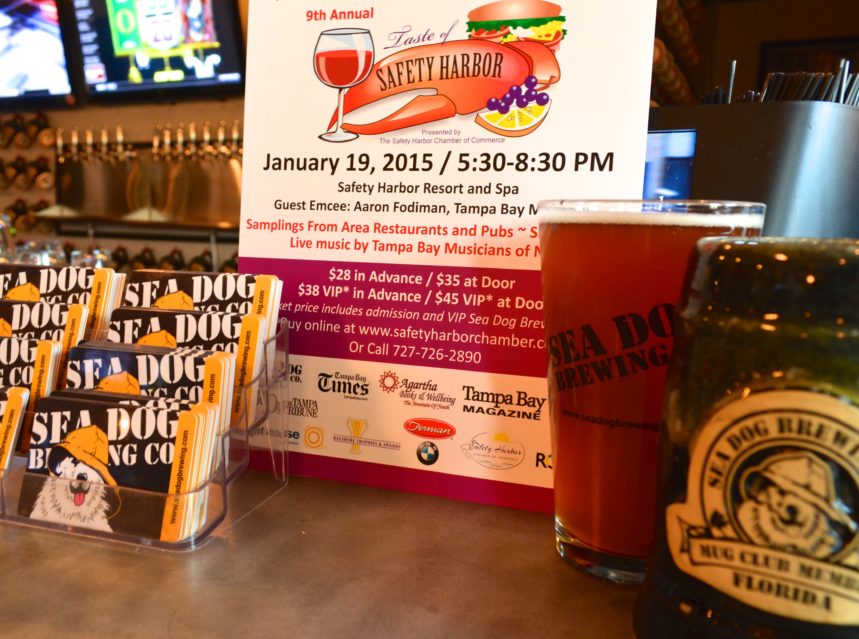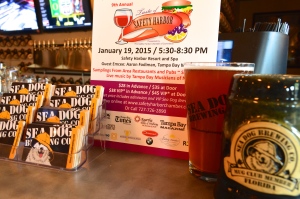 In this age of the craft beer craze, how can you tell if an event has arrived?
When it transforms the familiar slogan "BYOB" into "brew your own beer."
That's exactly what the Safety Harbor Chamber of Commerce did for the upcoming 2015 Taste of Safety Harbor, as the organization collaborated with nearby Sea Dog Brewery to create 'Odet's Brew', a beer that was specially formulated just for the event.
"With the Taste of Safety Harbor now in its ninth year, we wanted to bring something unique and original to the event," Chamber president Paul Peiffer told Safety Harbor Connect.
"We wanted to do something special that would make the 2015 Taste of Safety Harbor stand out."
About a month ago, Chamber officials met with Sea Dog master brewer Bobby Baker to map out the plan to bring Odet's Brew, a nod to Safety Harbor founding father Odette Philippe, from the drawing board to the draught tap.
Baker, a Safety Harbor native who enjoys his job about as much as you think he would, said the chamber presented a challenge for him with its idea to create the ideal ToSH beer.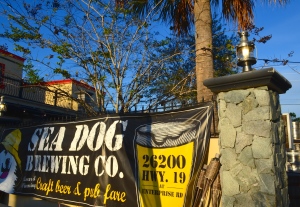 "They came to us looking to craft a beer that would incorporate a number of elements associated with Safety Harbor, namely grapefruit, strawberry and other local flavors and spices," Baker said at the unveiling of the golden straw pale ale last week. "They definitely gave us a challenge with it."
"So we all got together and tried a bunch of beers, picked out the flavors we thought would make sense, and choose one that fit."
The collaboration didn't end there, though.
Following the seven-day brainstorming session, some chamber members got to participate in the initial stages of the brewing process, basking in the scents while pouring hops into the brewing vat.
"It was fun to be involved in the beginning of the brewing process," chamber board member and Master Cut Tools owner Mike Shaluly said.
"To be in that room, with the smell of freshly brewed beer all around us, we really enjoyed that aspect of it."
Three weeks after the brewing process started, the finished product was ready for tasting.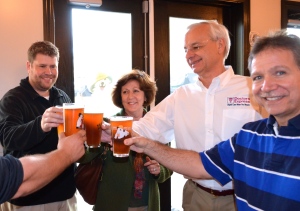 Last Friday afternoon, Baker invited a few chamber board members to meet at Sea Dog, located at 26200 US Highway 19 North, for the official unveiling of Odet's Brew.
After raising their glasses to toast their creation, sips were taken and opinions were handed out.
"It's very good, very unique," chamber executive director Susan Petersen said. "It's got the flavors of Safety Harbor, just like we wanted."
"I like the flavor, with the taste of strawberry and also the grapefruit," Peiffer said. "It's not too heavy, yet it's got a unique flavor to it."
"I think it's the perfect brew for the Taste of Safety Harbor," he added. "It should be a big hit."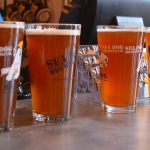 In order to sample Odet's Brew for yourself, you will need to purchase a VIP ticket to the 2015 Taste of Safety Harbor, which is being held at the Safety Harbor Resort and Spa on Monday, January 19 from 5:30 to 8:30 pm.
Guests who purchase one of the 100 available VIP passes, which cost $38.00 in advance and $45.00 at the door, will be given a souvenir Taste of Safety Harbor pint glass filled with 16 ounces of the event's signature brew.
"We're excited about it," Peiffer said as another round of Odet's Brew was poured, for sampling purposes, of course.
"We think this beer is going to make the 2015 Taste of Safety Harbor an extra special experience."
To purchase tickets to the 2015 Taste of Safety Harbor, visit the Safety Harbor Chamber of Commerce website, or call 727-726-2890.
Related: