New Leadership, Direction for Safety Harbor Chamber of Commerce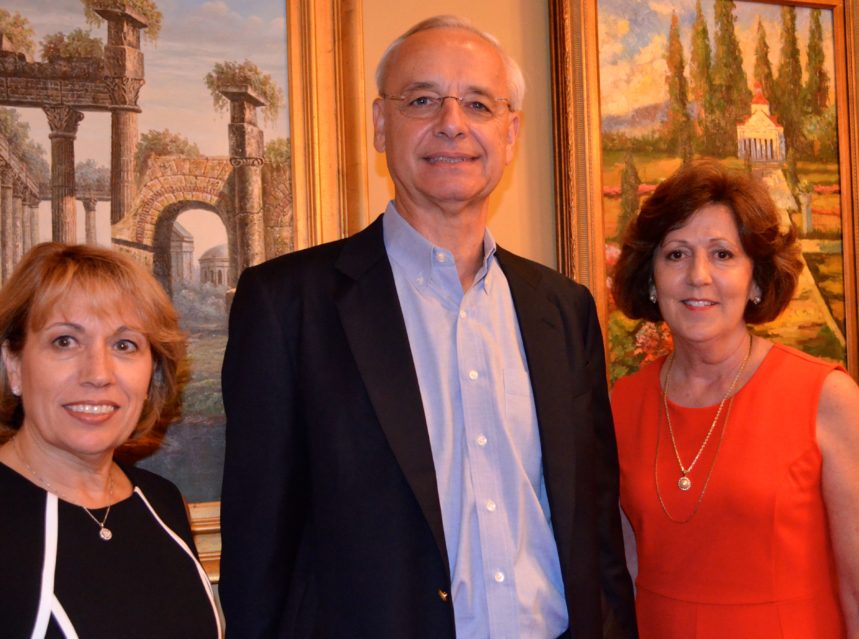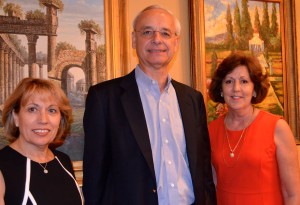 The Safety Harbor Chamber of Commerce is continuing to improve the services and benefits it provides to local businesses as part of an overhaul of the organization that began almost a year ago.
The latest changes, which included announcing the chamber's newest chairman, Paul Peiffer, were highlighted at a special dinner at the Safety Harbor Resort and Spa last month.
The September 18 banquet gave chamber officials an opportunity to outline the direction the non-profit is taking, such as reaching out to new segments of the business community as well as adding a new website, logo, member benefits and fundraising events.
During the dinner outgoing chair Marie Padavich, who held the position for three years, highlighted the importance of the changes, especially in light of the recent reduction in public funding provided to the chamber by the city.
"I personally think the board made a difficult but right decision in order for us to change," Padavich, who will remain a chamber board member, said.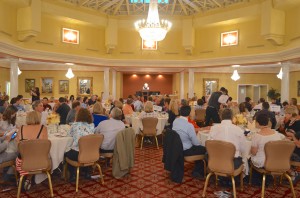 "Hiring Susan Petersen as executive director was the first step," she added. "She's already implemented a lot of changes that have helped increase membership by 20 percent overall in the past year."
Petersen, who came on board as the chamber's ED a year ago, said she is excited to see the direction the chamber is heading.
"It's exciting, knowing that we're going in the right direction by giving our members more value and being sensitive to their needs," she said, adding the chamber has recently developed a working relationship with the large industrial sector in Safety Harbor.
"We are focused on developing relationships with local businesses that help give them the tools they need to grow and excel."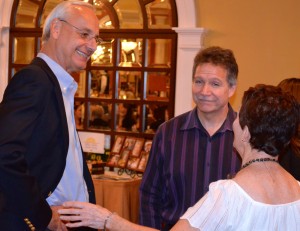 Peiffer, who has been an SHCC board member for the past eight years, praised the work of Padavich in shaping the current version the chamber.
"I want to thank Marie, she has been wonderful for the Safety Harbor Chamber of Commerce," he said.
"She has taken the chamber from where it was to the next level."
Peiffer also credited a number of successful fundraising events, including the Taste of Safety Harbor, a health and wellness expo and the Harbor Sounds music fest, as part of the overall improvement of the chamber.
"All of the recent chamber events have been very successful," he said, "and that's due to all the hard work of Marie, Susan and the rest of the board."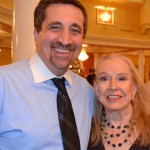 "We have a lot of events that drive awareness and action in Safety Harbor, and that's our mission here," Peiffer added.
"We strive to bring true value to being a member of the chamber and help these merchants grow their businesses."
Following the dinner, officials announced the chamber's annual award winners and recognized its top sponsors; here is a list of the 2014 recipients:
Award Winners:
Volunteer of the Year: Chuck Ketcher
Ambassador of the Year: Michael Lauer
Non-Profit of the Year: GFWC North Pinellas Woman's Club
Restaurant/Retail Business of the Year 8th Avenue Pub
Industrial/Manuf Business of the Year: Mastercut Tool Corp
Service/Professional Business of the Year: Jodi Avery, Keller Williams
Top Sponsors Recognized:
Agartha Books
BayCare/Mease Countryside Hospital
Boss Arrighi & Hoag
Brighthouse Networks
Clearwater Thresher's
Destination Publications
Duke Energy
Jacobsen Manufacturers
Mastercut Tools
Roberts Printing
Safety Harbor Resort & Spa
Tampa Tribune
USAmeriBank
Waddell & Reed
WOW Business
Related: