Stolen car collides with house in downtown Safety Harbor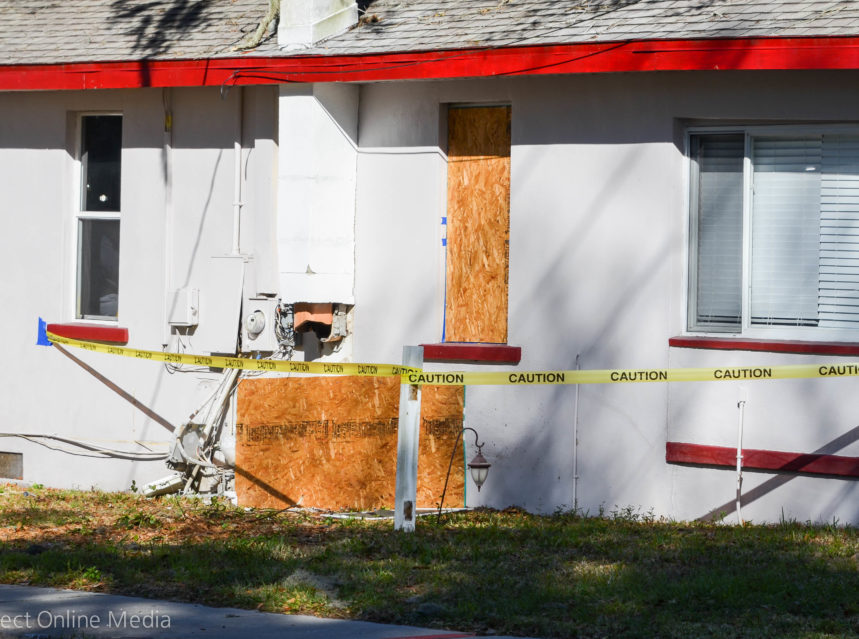 Lifelong Safety Harbor resident Danielle Weston got the scare of her life early Wednesday morning after a stolen car crashed into her house on the corner of Martin Luther King Jr. Street North and Fifth Avenue North.
She said the sound of the impact woke her and her boyfriend, Tom Gow, from a sound sleep, although they had no idea what happened.
"We were both sleeping, and then we heard a huge bang and glass breaking just before 2:00 a.m. that woke us up," the 31-year-old told Safety Harbor Connect.
"We didn't know what happened at first. We thought someone was breaking in."
According to a Pinellas County Sheriff's Office report, earlier a 2001 Chrysler PT Cruiser was stolen from an apartment on Bayshore Boulevard in Clearwater. The vehicle was unlocked, and a spare key was left inside the vehicle, the report stated.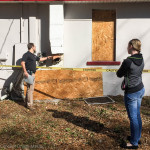 As the car was traveling eastbound on MLK, it left the road after attempting to turn northbound onto Fifth Avenue North and struck Weston's home, which is located across the street from Safety Harbor Elementary School.
Weston said after the impact, it took a few minutes to figure out what happened, because the house was filled with smoke and glass.
But after looking out a broken living room window, Gow quickly discovered the cause of the disturbance.
"Tom went to the window and he saw the car sitting there running, with the driver door open, and no one in the car," Weston said, noting the post from the flattened street sign had smashed through her window.
Weston said she immediately called 911, and when she went outside to assess the situation, her neighbors told her they saw 3-5 people, roughly 18-25 years old, running from the scene down Fifth Avenue North before scattering in opposite directions.
According to the police report, when officers arrived on the scene they located Weston, who was inside the home at the time of the crash, and confirmed that she was not injured. They took witness statements, and a K-9 deputy attempted to track the suspects who fled from the scene, but they were unsuccessful.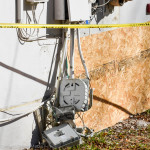 By Wednesday afternoon, insurance adjusters and home inspectors had already visited the battered house, which Weston said may have suffered structural damage from the crash.
"It doesn't look that bad, but the contractor says a support beam is cracked, and there are other cracks in the house," she said.
"And the electrical is completely shot. I mean, look at the junction box. It's destroyed."
Twelve hours after the incident, Weston said said still couldn't comprehend the ramifications of what happened.
"I work full time, I go to school full time," she said. "It hasn't had a chance to sink in yet."
She said she's thankful that she has plenty of friends and family in the area to help them get through this.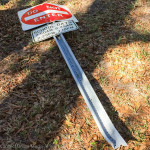 But making matters worse is the fact that she believes she knows some of the individuals who were involved in the incident.
"I have an idea who it is, they're part of a small group of troublemakers who live in the area," she said. "I've lived here all my life, and it's frustrating, because some people don't care about other people or their property, and they do stupid things like this."
"To think I know one of them, and for them to be a part of something like this, is disappointing," she added. "Actually, it's more like, this is ridiculous."
Weston said she has been cooperating with the sheriff's department, and according to their report, the investigation into the incident is continuing.
Stay with Safety Harbor Connect for updates on this story as they become available.
Related content: