Small Plane Crash in Safety Harbor Claims Life of Chicago Man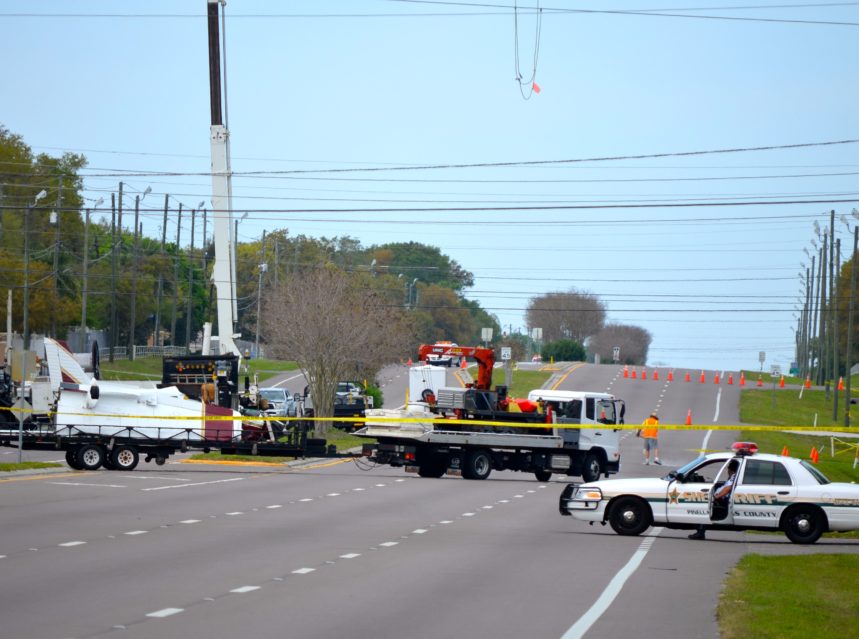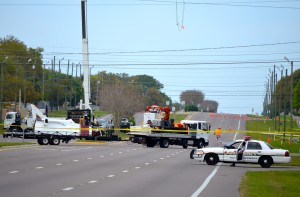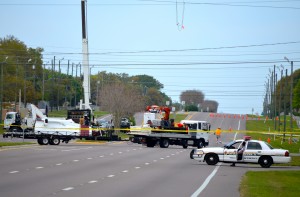 A small plane carrying three people from the Chicago area crashed on McMullen Booth Road in Safety Harbor early Saturday morning, killing the pilot and sending two teenage girls to the hospital, according to news reports.
The man, identified as 53-year-old Jeffrey Bronken, was apparently transporting his 15-year-old daughter and her friend from their home in Round Lake, IL to Clearwater so the girls could enjoy spring break.
Although the exact cause of the crash has not been determined, officials from the FAA are reporting Bronken radioed that he was having fuel problems at some point during the flight.
The plane went down at around 4 a.m. on the multi-lane roadway between Cedar Street and Marshall Street near the Cypress Meadows Community Church. According to reports, Bronken was declared dead at the scene, while the two girls were transported to a Tampa hospital with what are being described as serious injuries.
"I heard it. It was a loud thud," Tony Haman, who lives in the Cypress Creek subdivision located right near the accident scene, told Safety Harbor Connect. "The electricity went out and then it was like, 'BOOM'."
"I ran out there right away, and it was pretty gruesome," he added. "I could tell the man was dead, but the girl was still moving. About two minutes later, there were 50 cops and emergency people here moving everyone back."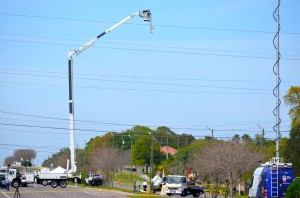 Ten hours after the crash, officials from the National Transportation Safety Board were examining the site, and workers from Duke Energy were repairing power lines that were clipped by the plane. The remains of the craft were carted from the scene on a flatbed truck at around 4 p.m., nearly 12 hours after the accident.
As volunteer sheriff's deputies directed traffic, many people walked up to the emergency tape line that had been strung across the road at Cedar Street in an attempt to catch a glimpse of the craft.
One woman, Olivia Neal, wanted to know when she could approach the accident site to leave flowers for the victims.
Neal, a former Cessena pilot with more than ten years experience, said she believes Bronken was trying to land the plane on the highway in an attempt to save lives.
"What I think happened is he had some sort of engine trouble, he saw the road was open and he tried to put it down here to save his kids," Neal, who lives nearby on Martin Luther King, Jr. Boulevard but did not hear the crash, told Safety Harbor Connect.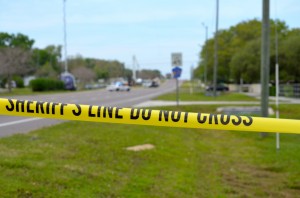 "To me it's apparent he knew he was in trouble and he saw the lights of the road and tried to land there instead of in a neighborhood or somewhere more populated."
Neal said as a pilot of small planes, you always try to be prepared for any emergency.
"As a pilot something like this is always in the back of your mind," she said. "It's a machine. Things go wrong with machines."
"You try to be prepared as best you can for any emergency, but sometimes things are out of your control. It's very sad."