Safety Harbor begins recovery process in aftermath of Hurricane Irma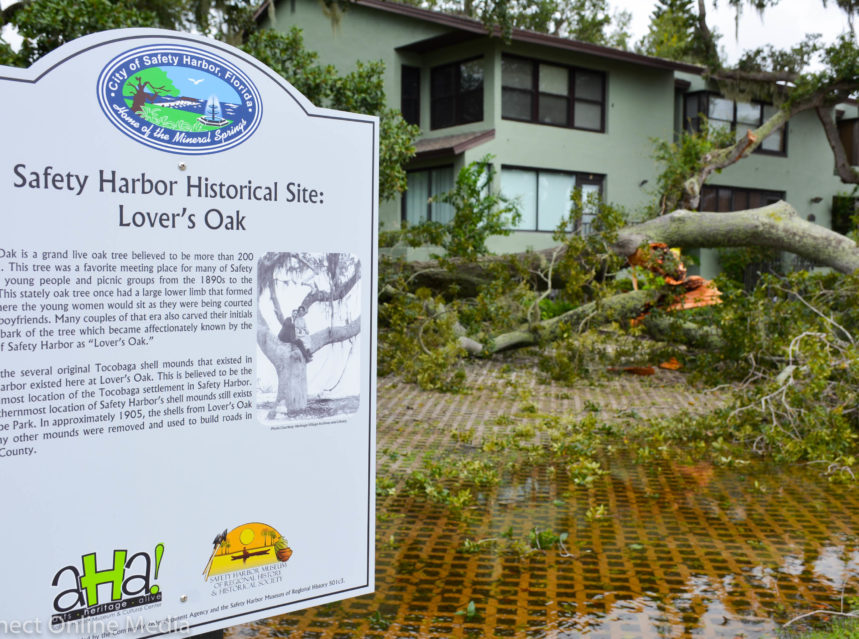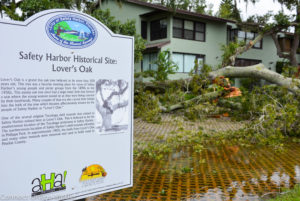 Although Hurricane Irma blew through Florida more than two days ago, the cleanup in the aftermath of the powerful storm is still being felt throughout the state, including here in Safety Harbor.
According to reports, at least 75 percent of Pinellas County residents lost power before, during or after Irma, which ripped through the area Sunday night as a Category 2 hurricane, leaving thousands of downed trees, fences and power lines in her wake.
An estimated 6.7 million people were without power on Monday, Sept. 11, according to reports.
In Safety Harbor, much of the city has been without power for days, as crews have been working feverishly to restore power and clear the roadways.
"Many thanks to everyone in the Public Works department for being out there working nonstop, and everyone in the Fire Department for everything they've been doing in the aftermath of Hurricane Irma," Mayor Joe Ayoub said during the City Commission meeting on Monday night, which was held as scheduled due to time sensitive items that needed to be addressed.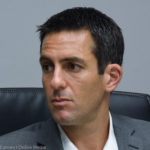 Ayoub, who also thanked the Pinellas County Sheriff's Department for their efforts, said that 65 percent of the state was without power due to the storm, and utility workers have been brought in from all around the country and Canada to help get residents back online.
"There are a lot of issues to resolve with people to get their power up and running, and we're working on it," he said.
"We're making that our number one priority over the next several days."
Driving through town on Monday, you couldn't go one block without witnessing some of the damage caused by the storm.
Tree debris, including branches, limbs and large clumps of leaves, could be seen on basically every block, with Pinellas County Sheriff's deputies guarding the most dangerous spots where downed power lines were involved, including the area surrounding a giant oak tree that fell near the historic Tucker Mansion on South Bayshore Boulevard.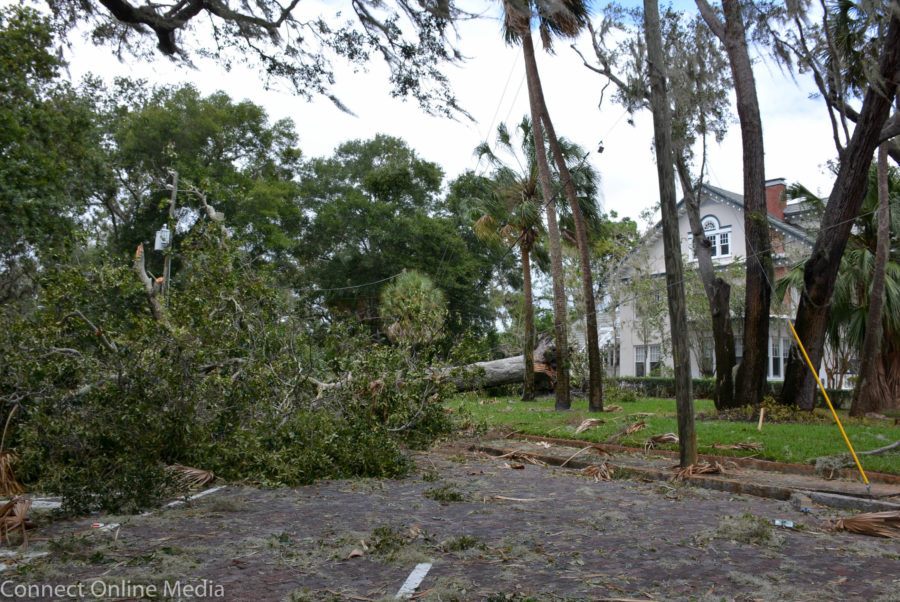 On South Bayshore, another huge old tree was felled in the parking lot of the Lover's Oak senior community, though thankfully the historic namesake tree itself did not come down.
One of the more interesting emergency calls came when a resident of the Bay Towne subdivision off Philippe Parkway reported a dog in the sewer, but after an extensive search of the surrounding system, a giant bullfrog was thought to be the culprit.
"The guy thought he heard a dog in the sewer, but we went down there and looked all around and all we found was a giant bullfrog," Safety Harbor Fire Department Captain Chris Palmieri told Safety Harbor Connect as they wrapped up the call.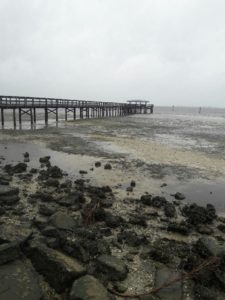 Another eerie aspect of the storm was the sucking of all the water out of Old Tampa Bay, which created some unusually low tides and even stranded manatees in some areas.
By Monday afternoon, the water had returned, causing minor flooding in the parking lot of the Safety Harbor marina.
On Tuesday, officials said power was beginning to be restored to many of the City's facilities (City Hall was running off a backup generator for Monday night's meeting).
"Power is coming back slowly today, with people reporting they have power," said City Manager Matt Spoor, who has been working practically around the clock helping the city prepare for, and recover from, Irma.
"City facilities are now back online, minus the Community Center," he added. "They are working quick."
Also, county officials announced Tuesday that schools will be closed until Monday, Sept, 18 as they work to empty the ones that were used as shelters during the storm.
If you have stories, anecdotes or information you'd like to share regarding the storm, please let us know in the comments below or on the Safety Harbor Connect Facebook page.
Here's a look at some of the storm damage caused by Hurricane Irma in Safety Harbor.