2015 Bloom N Chalkfest This Weekend in Safety Harbor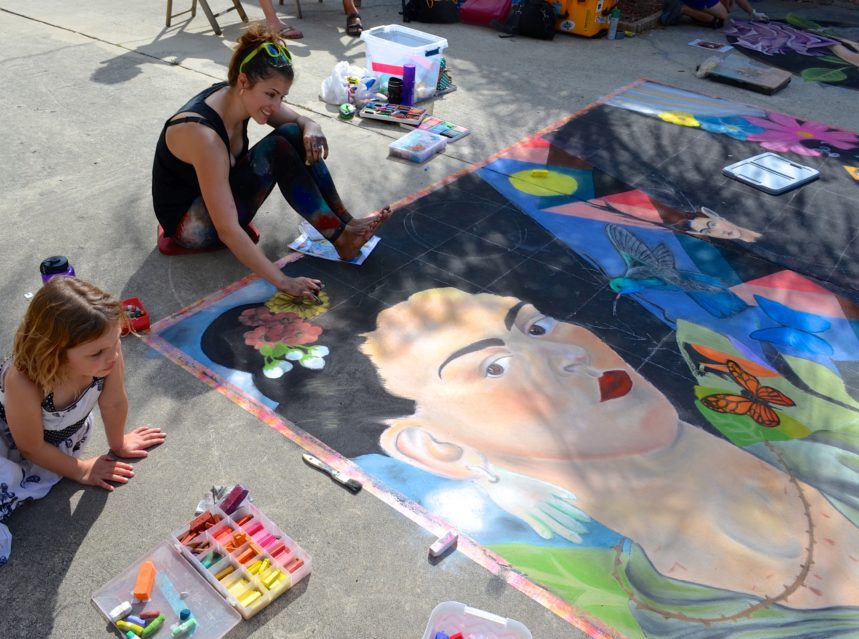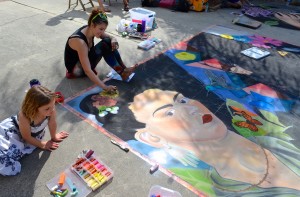 By all accounts, Bloom N Chalkfest is the type of event that makes Safety Harbor such a special place to live, work and visit.
Artists participating from across the state and the county praise the hospitality of the residents who house them and the businesses that support them, and patrons pack the city's downtown district, viewing the colorful concrete canvases while exploring the area's many shops and restaurants.
For those reasons and more, organizers for the 2015 Bloom N Chalkfest on March 21-22 believe this edition of the event has the potential to be the best one yet.
"We are super excited for Chalk Fest 2015!" Bobbie Wheeler, who cofounded the event along with local artist Stacy Roth, told Safety Harbor Connect via email.
"It seems the buzz about among the artists is that Safety Harbor is the place to come this year, and who can blame them – we are not only perfect as far as weather…but the warmth of our community keeps them coming back."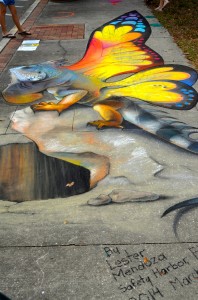 This year, artists from Georgia, Minnesota, Michigan, North Carolina, Virginia and Missouri registered to participate, including many who attended the inaugural event in 2009. In fact, organizers had to turn artists away because they ran out of host homes.
Wheeler said the event is starting to gain a reputation as one of the best of its kind in the state, thanks to the community's continued acts of kindness and a mutual love of art.
"One of the things Stacy and I always hear is that while we are not the biggest in the grand arena of chalk fest venues, we DO rank at the TOP for making the artists feel at home and embracing them with friendship and kindness," Wheeler wrote.
"So many of our residents and artists have built long term friendships. They really love Safety Harbor for its community and hospitality."
Two artists who came to town early for the event agreed with Wheeler.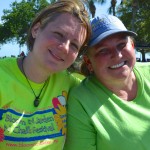 Cass Womack and BK Lyons have been chalking it up in town in the week leading up to Chalkfest, and they both sang the praises of Safety Harbor's chalk festival.
"I've been coming here for five years, and I think this is the most fun festival I attend," Minnesota native Womack said at last weekend's Seafood Festival. "We get great support from the community and get to socialize with the other artists. It really is a terrific event they put on here."
"Of all the chalk art events they have in Florida, this one is probably the most fun," Tampa based Lyons echoed. "At some events, the community isn't as supportive of the artists. But you can really feel it here."
This year, artists will compete in six categories – Wild Things; Most Likely To Hang In Museum; Under The Seas; Mother n Child/Man's Best Friends; People's Choice; and Bloomin' Things.
In addition, and organizers added some new features to Chalkfest 2015:
The Writer's Block, where writers and poets will chalk selections from poems and books along the 800 block of Main Street, and the artists and local writers will collaborate on some "fun things."
The Bloom N Chalk Road Show on Saturday from noon-4 pm, with collectibles and memorabilia vendors set up between Second and Third Avenues.
A Woof Walk & Pooch parade down Main Street on Saturday at 10:30 am, featuring "furry friends greeting our traveling artists." The parade is also serving as a fundraiser for the Humane Society of Pinellas.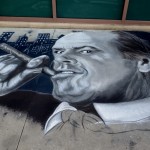 Wheeler said she hopes the combination of Safety Harbor's hospitality, talented artists and ideal weather (fingers crossed!) will continue to bolster Bloom N Chalkfest's reputation.
"It's so great to see this event continue to grow in popularity, because I know how much it means to the artists and how much it means to the community."
"Chalkfest really is a perfect fit for Safety Harbor."
For more information on the 2015 Bloom N Chalkfest, visit the event website or Facebook page.
Related Content: