Rain Doesn't Dampen Spirits At Chop Shop Fundraiser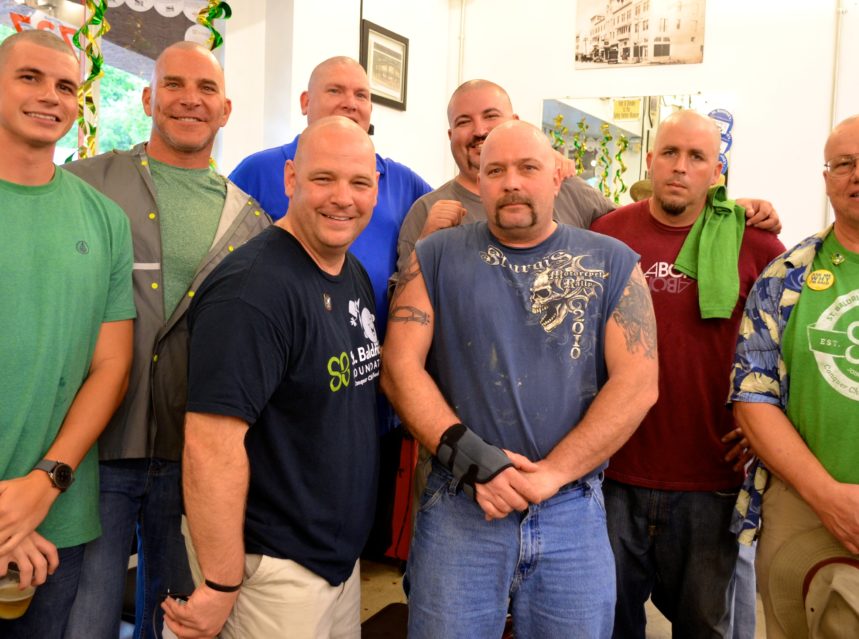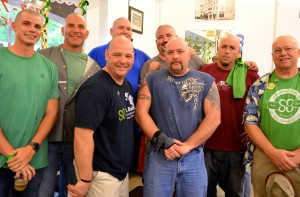 Thunderstorms tore apart the Safety Harbor skies on Saturday afternoon, scuttling part of the St. Baldrick's Foundation fundraiser that was being hosted by the Chop Shop salon.
But officials for the Main Street business didn't allow the woeful weather to dampen their spirits, not when plenty of people still showed up to have their hair cut in return for a donation to the children's cancer charity.
Salon owner Mike Platow admitted that while the showers squashed the entire outdoor portion of the event, including the live music and a classic car show, he was still pleased with the turnout and impressed by the generosity of those who came.
"The weather wasn't there but the spirit was," Platow said after the event. "The people who showed up were very generous."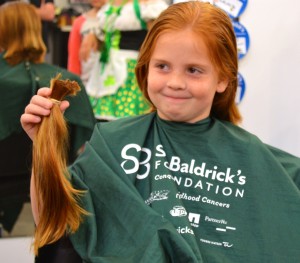 "In fact, the generosity of the people who participated made this one the best one yet," he added. "It was very inspiring."
Indeed inspiration could be found throughout the crowded shop on Saturday afternoon, much of it coming in the form of young people themselves.
Seven-year-old Dunedin resident Brooke Beatty decided to cut her long hair for the cause after not being able to last year because it was too short, according to her mom, Amy.
The adorable redhead raised $570 in 10 minutes to chop 11 inches off her locks, prompting a response of "it feels weird!" when asked to explain how she felt afterwards.
Another inspiring story came from Safety Harbor Middle School student Shane Gemma.
The 12-year-old entered the shop with a full head of typical pre-teen hair; minutes later he was completely bald, having raised an incredible $1,300 to part with his precious tresses.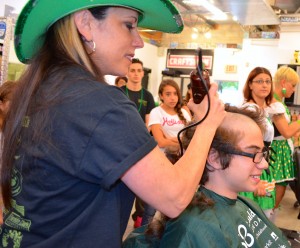 "He did it last year after he found out a little boy whose grandma goes to our church had cancer," Gemma's mom, Laura, explained. "But he only raised $500, so he wanted to bump it up this year."
When asked what would prompt a pre-teen boy to cut his hair for someone he didn't know, Shane replied with an answer that belied his years.
"Shaving your head might not be fun for a 12-year-old kid, but it sucks a lot less than having childhood cancer," he said.
It's that kind of compassion that caused Platow and St. Baldrick's official Dave Cosper to deem the day a success despite the miserable weather.
Cosper, who introduced the branch of the charity to the Tampa area after moving from Chicago in 2007, said the support from area residents plus the hard work of Platow and the Chop Shop employees has elevated the annual event to a new level of success.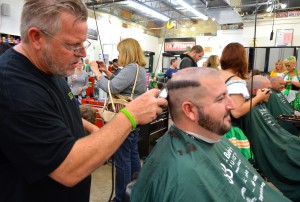 "It's been difficult with the weather this year, but we still expect to raise *over $25,000 again thanks to all the support we've gotten," Cosper said after having his head shaved by Platow.
"I can't say enough about Mike, Tiana and the rest of the Chop Shop staff. They go above and beyond what is necessary to make the event as big as it can possibly be," he added. "It's been great partnering with these guys for the last seven years."
For his part, Platow, who has hosted the event at the shop for the last three years, said he believes he is just doing what is necessary as a business owner and community leader.
"I believe as a business owner, it can't always be take take take," he said. "Doing things like this make you feel good."
"In fact, this is one of the best things that has happened to me, as a business owner and as a person, and I can't wait to do it again next year."
*Note: Salon officials say they raised $20,000 for this year's event.
Check out this photo gallery from the Chop Shop's seventh annual St. Baldrick's Foundation fundraiser: