Nolan's Pub St. Patrick's Day 5K: PHOTOS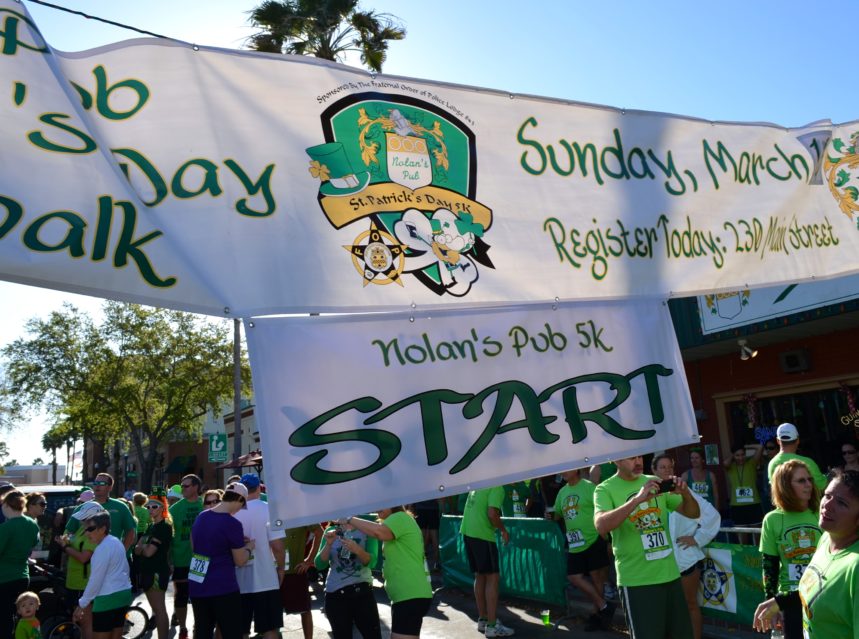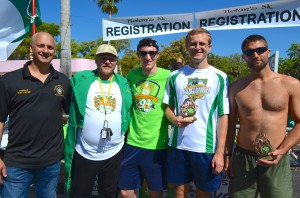 The second annual Nolan's Pub St. Patrick's Day 5K got off to a bit of a late start Sunday, but none of the hundreds of runners and supporters in attendance seemed to mind.
Under bright blue skies on a beautiful morning in Safety Harbor, roughly 600 runners lined up at the starting line in front of the Main Street pub and prepared to run, walk, jog and, in some cases, be wheeled through the course for the event that served as a benefit for the Fraternal Order of Police Lodge #43.
By the time it was over well before noon the event had been deemed an enormous success by organizers, helping to raise a good deal of money for the lodge's annual trip to the fallen officer's memorial in Tallahassee.
"This race was just…we're just so grateful to everyone who participated," FOP lodge president Karl Lounge said afterwards. "It was an epic success."
"We'll be able to put about twice as much money towards the memorial trip this year," he added. "And this is all about the memorial."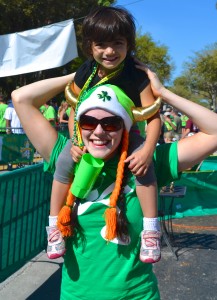 Last year the inaugural edition of the event, which was created by Lounge and Nolan's owner Craig Davide, a former St. Pete police officer and current FOP member, drew around 350 runners.
The pair nearly doubled that turnout this year, thanks to more knowledge of the event, a great crew of volunteers and strong word-of-mouth.
There were some serious runners in the race, including winners John Robida and Lindsey Kelly, both of whom finished the 5K in under 20 minutes. But there were a lot more participants who were just there for the fun, the cause and/or the promise of a free beer at the finish.
"She said she wanted to run, so we let her enter, but we ended up carrying her most of the way," Dunedin's Anna Rawson said of her three-year-old daughter, Brynn. "Maybe next year she'll be able to run it by herself."
"It was a good race, I really enjoyed it," Robida, a veteran runner from Tampa, said after he received his first place award. "With the free beer it is definitely in my top 5!"
Here's a look at some of the fun and festivities from the Nolan's Pub Second Annual St. Patrick's Day 5K: